Proposal: A Mediator Novella
by
Meg Cabot
Also by this author:
,
The Princess Diaries, Volume VIII: Princess on the Brink
,
Royal Wedding
,
The Boy Is Back (Boy, #4)
,
From the Notebooks of a Middle School Princess (From the Notebooks of a Middle School Princess, #1)
,
Royal Wedding Disaster: From the Notebooks of a Middle School Princess
,
No Judgments (Little Bridge Island, #1)
Published by
Avon Impulse
on March 1st 2016
Genres:
Paranormal
,
Ghosts
,
Adult Fiction
Pages:
96 •
Format:
Paperback
•
Source:
Purchased
Goodreads
The last place Suze Simon expects to find herself during Valentine's Day is a cemetery. But that's what happens when you're a mediator—cursed with the "gift" of communicating with the dead.
That's how Suze has ended up at the graves of a pair of tragic young lovers. They're NCDPs—Non-Compliant Deceased Persons—whose drama didn't end with death. It's Suze's job to make sure they move on—for good.
But the NCDPs aren't the only ones with problems. The reason Suze is spending her Valentine's Day with the undead instead of her boyfriend, Jesse, is because he's having so much trouble adjusting to life after death . . . not surprising, considering the fact that he used to be an NCDP himself, and now his girlfriend busts his former kind for a living.
Can Suze use her mediating skills to propose a mutual resolution, and bring all these young lovers together, especially on the night Saint Valentine declared sacred to romance? Or will she end up alone—and possibly undead—herself?
An Avon Romance
After the success of Royal Wedding (the adult sequel to the YA Princess Diaries series) I have been beyond excited for the new Mediator books. I ordered this novella as a physical paperback (it's tiny!) and it reminded me of the days I used to buy the Princess Diaries novellas at the bookstore, before e-readers were really a common thing. I had been seriously slumping since I finished Queen of Shadows, so switching up genres to paranormal and revisiting some of my favorite characters from the past (not to mention one of my first book boyfriends) seemed like the perfect solution.
The Proposal was short, sweet, and sassy, the essential Mediator combination that made the series so wildly popular back in the early 2000s. Suze is in college and Jesse is in medical school, and she's still dealing with troublesome, often revenge-seeking spirits. This novella had a rather involved plot considering its length, but it was fun to read nevertheless. I do wish it had been longer since the plot was a bit multifaceted, and I would have loved to see more of Suze's college experience (despite some discrepancies, such as how she is at a community college yet lives in the dorms and seems to be pursuing a four year degree…although we all really know it was probably to keep her in her hometown for plot's sake. But still, she could have gone somewhere like CSU Monterrey). It was extremely gratifying to read about Jesse as a living person, even if his "nineteenth-century-macho-man-bs" (direct quote from Suze) did get to be a little much (but hey, he is from a different time).
It's also delightfully self-aware of the fact that the series has aged and that Suze has grown past her teenage years:
"I was too emotional to say anything. I was experiencing many "feels" as the kids on Tumblr—my computer-savvy friend CeeCee has told me about it—often say."
Meg Cabot never fails to make me literally laugh out loud, and I had so much fun revisiting Suze's paranormal adventures in this novella!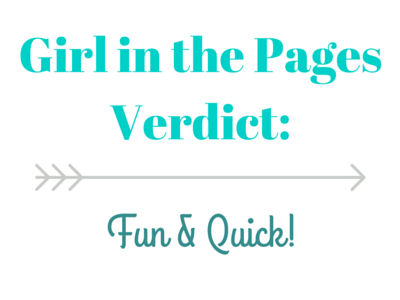 ---
Remembrance (The Mediator, #7)
by
Meg Cabot
Also by this author:
,
The Princess Diaries, Volume VIII: Princess on the Brink
,
Royal Wedding
,
The Boy Is Back (Boy, #4)
,
From the Notebooks of a Middle School Princess (From the Notebooks of a Middle School Princess, #1)
,
Royal Wedding Disaster: From the Notebooks of a Middle School Princess
,
No Judgments (Little Bridge Island, #1)
Published by
William Morrow Paperbacks
on February 2nd 2016
Pages:
388 •
Goodreads
You can take the boy out of the darkness.But you can't take the darkness out of the boy.
All Susannah Simon wants is to make a good impression at her first job since graduating from college (and since becoming engaged to Dr. Jesse de Silva). But when she's hired as a guidance counselor at her alma mater, she stumbles across a decade-old murder, and soon ancient history isn't all that's coming back to haunt her. Old ghosts as well as new ones are coming out of the woodwork, some to test her, some to vex her, and it isn't only because she's a mediator, gifted with second sight.
What happens when old ghosts come back to haunt you?If you're a mediator, you might have to kick a little ass.
From a sophomore haunted by the murderous specter of a child to ghosts of a very different kind—including Paul Slater, Suze's ex, who shows up to make a bargain Suze is certain must have come from the Devil himself—Suze isn't sure she'll make it through the semester, let alone to her wedding night. Suze is used to striking first and asking questions later. But what happens when ghosts from her past—including one she found nearly impossible to resist—strike first?
After The Proposal primed me to get back into Suze's ghost-filled world on picture-eqsue Carmel-by-the-Sea, I was more than ready to immediately pick up Remembrance. It was total wish fulfillment for teenage me to be able to read a whole book that featured Jesse as a human, and I was glad to see that he wasn't the only character from the past to make an appearance. Suze's step-brothers' futures were hilarious, and many secondary side characters from the original series made appearances.
However, there was one character who I dreaded seeing return: Paul. It irritated me to no end that, once again, he served as the main antagonist of a mediator book. Suze still has her terrible tendency to be drawn to him, even in digust, and make bad decisions to try to keep Paul from antagonizing Jesse. It's really about time that Suze let Jesse (and other people, for that matter) deal with their fates rather than intervening. That's why this book lost a star from me, and what kept it from being the perfect fun, fluffy(ish) paranormal read: it followed the same pattern as many other previous Mediator novels (Suze is antagonized by Paul, tries to hid the situation from Jesse, therefore makes it worse, Jesse finds out anyways, some ghost stuff happens in between, etc.)
Paul aside, I did enjoy the novel and read it incredibly fast. The "ghost plot" was noticeably darker, and even had some creepy moments, which is not something I remember from the earlier books. Suze's nieces were adorable and I can't get enough of them View Spoiler »and OMG the fact that they're Mediators and actually Paul's kids too…mind boggling! What a great plot twist! I hope they have their own spin off series when they're teens! « Hide Spoiler The setting was scenic and gorgeous and completely perfect to be juxtaposed against the paranormal elements, and of course it was thrilling to see how Jesse and Suze's relationship has lasted and grown.
Overall: This book definitely had some flaws, and wasn't as original as I was expecting after the perfection that was Royal Wedding, the Princess Diaries adult spinoff. However, it was fun to read and stayed true to the characters' personalities and believable futures, and Suze is one of my favorite protagonists from my youth. I'd really like to read another adult novel in this series that focused on more original antagonists and plot elements.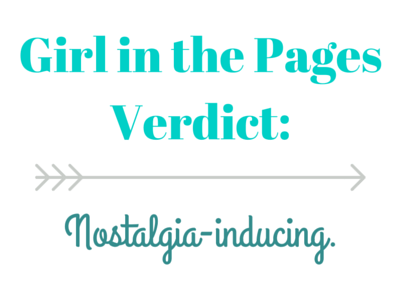 Reading this book contributed to these challenges:
Goodreads Challenge 2016
Rock My TBR 2016
Related Posts