The Boy Is Back (Boy, #4)
by
Meg Cabot
Also by this author:
,
The Princess Diaries, Volume VIII: Princess on the Brink
,
Royal Wedding
,
Remembrance (The Mediator, #7)
,
Proposal: A Mediator Novella
,
From the Notebooks of a Middle School Princess (From the Notebooks of a Middle School Princess, #1)
,
Royal Wedding Disaster: From the Notebooks of a Middle School Princess
,
No Judgments (Little Bridge Island, #1)
Published by
William Morrow Paperbacks
on October 18th 2016
Genres:
Contemporary
,
Romance
,
Adult Fiction
Pages:
368 •
Format:
Paperback
•
Source:
Purchased
Goodreads
In this brand-new novel from #1 New York Times bestselling author Meg Cabot, a scandal brings a young man back home to the small town, crazy family, and first love he left behind.
Reed Stewart thought he'd left all his small town troubles—including a broken heart—behind when he ditched tiny Bloomville, Indiana, ten years ago to become rich and famous on the professional golf circuit. Then one tiny post on the Internet causes all of those troubles to return . . . with a vengeance.
Becky Flowers has worked hard to build her successful senior relocation business, but she's worked even harder to forget Reed Stewart ever existed. She has absolutely no intention of seeing him when he returns—until his family hires her to save his parents.
Now Reed and Becky can't avoid one another—or the memories of that one fateful night. And soon everything they thought they knew about themselves (and each other) has been turned upside down, and they—and the entire town of Bloomville—might never be the same, all because The Boy Is Back.

The Boy is Back was one of my most highlight anticipated books of the year. I loved the other installments in Meg Cabot's Boy companion series, back when email was still a novelty, and I was excited to see her return to the technology format for this book (the story is told entirely through texts/emails/online news sources/etc.) While this book was a quick, light read, it seemed to be missing some of the charm of Meg's older books. The romance felt sort of flimsy and the premise of the whole book was sort of strange and wacky in a way that didn't completely work, though there were plenty of funny moments. This book also really felt like it fell into the trap of telling everything instead of showing, which I suppose is a trap that's easy to fall into when the entire format of the novel is written dialogue. This is a perfect bubble bath or beach read, but it probably won't leave a lasting impression or give you any swoons.
Overall: A rather underwhelming installment by Meg Cabot, but a quick and easy read if you're a fan of hers who wants to read all of her works.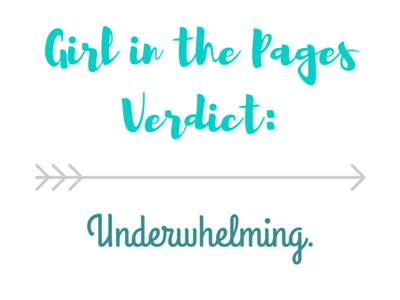 These Shallow Graves by Jennifer Donnelly
Published by Random House Delacorte on October 27th 2015
Genres: Historical Fiction, Mystery, Young Adult
Pages: 488 •Format: E-Book •Source: Library
Goodreads

Jo Montfort is beautiful and rich, and soon—like all the girls in her class—she'll graduate from finishing school and be married off to a wealthy bachelor. Which is the last thing she wants. Jo secretly dreams of becoming a writer—a newspaper reporter like the trailblazing Nellie Bly.
Wild aspirations aside, Jo's life seems perfect until tragedy strikes: her father is found dead. Charles Montfort accidentally shot himself while cleaning his revolver. One of New York City's wealthiest men, he owned a newspaper and was partner in a massive shipping firm, and Jo knows he was far too smart to clean a loaded gun.
The more Jo uncovers about her father's death, the more her suspicions grow. There are too many secrets. And they all seem to be buried in plain sight. Then she meets Eddie—a young, brash, infuriatingly handsome reporter at her father's newspaper—and it becomes all too clear how much she stands to lose if she keeps searching for the truth. Only now it might be too late to stop.
The past never stays buried forever. Life is dirtier than Jo Montfort could ever have imagined, and the truth is the dirtiest part of all.
I read Revolution by Jennifer Donnelly back in the day before I began blogging and was really impressed by her story telling capabilities. Period pieces seem to be her specialty, so when I heard she was releasing a Victorian-era mystery with definitely creepy vibes, I was right on board. I had an ARC from ALA of this book and barely had the chance to start it last fall before I got sick the first day I was reading it, and after that distraction I never got around to picking it up again until a year later.
I'll start with the disclaimer that this book is definitely not as good as Revolution, but I found that I enjoyed it nonetheless. Jo was a likeable, if at times incredible naive, protagonist and it's always fun to read the rebellious-rich-girl narratives. I liked the way the press played a part in the mystery, and Jo's ambition to be a reporter and tackle women's issues was charming if a bit idealistic for someone from her demographic. I found that I did end up rooting for one of the romances in the novel, and I loved many of the eccentric secondary characters as well, such as Oscar, Jo's acquaintance turned friend who works in a morgue and practices the new and controversial "forensic science." I knocked a few stars off of my rating because I found the plot to be pretty predictable, and sometimes Jo was so stubbornly naive and took such stupid risks that I found myself rolling my eyes a bit. However, even if it wasn't the most original story I did like how all of the ends were tied up at the conclusion of the novel and how everything fit together in a pretty clever manner. I'd definitely try another book by Donnelly.
Overall: An engaging, if a bit predictable period mystery set it Victorian-era New York. If you're a historical fiction fan and like engaging secondary characters you'll most likely find this to be a suitable read for you.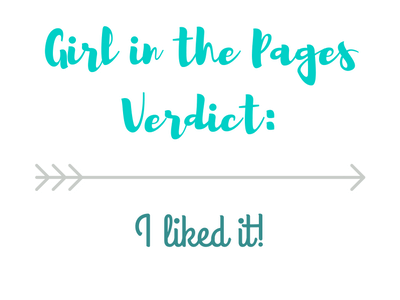 Afterward by Jennifer Mathieu
Also by this author: The Truth About Alice: A Novel, Devoted, Moxie
Published by Roaring Brook Press on September 20th 2016
Genres: Contemporary, Mystery, Young Adult
Pages: 320 •Format: Hardcover •Source: Library
Goodreads

When Caroline's little brother is kidnapped, his subsequent rescue leads to the discovery of Ethan, a teenager who has been living with the kidnapper since he was a young child himself. In the aftermath, Caroline can't help but wonder what Ethan knows about everything that happened to her brother, who is not readjusting well to life at home. And although Ethan is desperate for a friend, he can't see Caroline without experiencing a resurgence of traumatic memories. But after the media circus surrounding the kidnappings departs from their small Texas town, both Caroline and Ethan find that they need a friend--and their best option just might be each other
I've really come to love Jennifer Mathieu's books, as she always takes a touch topic and deals with it in a "quieter" way- what I mean is her books aren't over-hyped, shout from the rooftop how special they are because they deal with a traumatic issue monstrosities. Rather I get the feeling that Mathieu writes and researches for herself and then sends her books out into the world hoping they resonate with readers. Afterward is no exception, as it tackles the topic of kidnap and abuse, alternating from two very different POVs- that of Ethan, a survivor, and Caroline, the sister of a survivor. The narrative never really has big, shocking, traumatic reveals, rather it focuses on the recovery of the victims after they've been found with glimpses into the horrors they've encountered through therapy sessions. I liked the portrayal of therapy in this book as it showcases how Ethan has to really grow to become comfortable with it, and how it's not a miraculous "quick-fix" type of solution. I also appreciated the acknowledgement of how resources for victims after encountering a trauma such as a kidnapping are not necessarily created equally, and Ethan's access to those resources is very different from Caroline's family's access. It's heartbreaking but it's realistic.
Afterward only comes in at 3 stars for me for a few reasons, the largest being that I found Caroline to be such an unlikable character. Yes, she was a huge advocate for her brother and dealt with a very dysfunctional home life, but she was so abrasive and judgemental of Ethan, especially because of the fact that his family has money (which I'm not really sure if they did by the end of the book because it's mentioned that his parents spent a TON of their personal money, including their retirement savings, on continuing the years-long search to find him. Draining your 401K is no joke.) I also wish there had been more insight into the initial kidnapping to help better explain some of the trauma Dylan and Ethan are working to overcome, though I know the book's main focus, being titled Afterward, is the aftermath of the kidnappings.
Overall: A thought-provoking, unique read, but not my favorite book by Mathieu.
Save
Save
Save
Save
Related Posts