The Cruel Prince (The Folk of the Air, #1)
by
Holly Black
,
Caitlin Kelly
Also by this author:
The Darkest Part of the Forest
,
The Wicked King (The Folk of the Air, #2)
,
The Queen of Nothing (The Folk of the Air, #3)
,
Book of Night
Published by
Blackstone Audio
on January 2nd 2018
Genres:
Faeries & Fae
,
Fantasy
,
Young Adult
Format:
Audio Book
•
Source:
Overdrive
Goodreads
Jude was seven years old when her parents were murdered and she and her two sisters were stolen away to live in the treacherous High Court of Faerie. Ten years later, Jude wants nothing more than to belong there, despite her mortality. But many of the fey despise humans. Especially Prince Cardan, the youngest and wickedest son of the High King.

To win a place at the Court, she must defy him-and face the consequences.

In doing so, she becomes embroiled in palace intrigues and deceptions, discovering her own capacity for bloodshed. But as civil war threatens to drown the Courts of Faerie in violence, Jude will need to risk her life in a dangerous alliance to save her sisters, and Faerie itself.
Despite the hype (and gorgeous cover), I went into The Cruel Prince with a TON of trepidation because I hadn't had much luck with The Darkest Part of the Forest (my only other Holly Black read) and I NEVER have luck with audiobooks. Lo and behold, I actually really ended up liking The Cruel Prince and the dark, unapologetic spin it took on YA fantasy as it accompanied me on many a commute during peak season at work!
I have to admit, I'm always somewhat biased when it comes to fae books because Sarah J Maas is really the only author who's ever written fae books that I enjoy. I've always found them very hard to engage with otherwise. But I think the fact that Jude was human and had such a brutal backstory that wasn't ever really softened intrigued me enough to want to accompany her on her literary journey. I was fascinated by not only her jaded attitude and refusal to bend to the whims of bullies, but her inner darkness that wasn't candy coated- Jude was made for battle, was made for war and spying and wielding a sword, and there's never any need to justify it or water it down- she's imperfect and sometimes not super nice and neither are the fae.
I also loved reading about the family dynamic in Jude's household, how it's mix of humans and fae and half fae functioned, and how Jude and her sisters worked every day to come to terms with the murder of their parents, their reluctant love for their adoptive father, and finding their place in the fae courts. Each one dealt with her struggle very differently (submissive Taryn, rebellious Vivi, etc.) however at their core they were the only ones who could truly understand each other, despite other characters trying to test and sever their bonds over and over again. I think there were a lot of complex relationship dynamics happening here, the strongest being the message that no matter how much someone is flawed, it's not just easy to cut your family out of your life.
One thing that REALLY got to while reading this after a while, however, was the bullying that Jude endures. I know that it's FOR PLOT and that fae children are going to be more ruthless and cruel than humans, but it got to a point where it was so constant and intense that I could barely stand to listen to it anymore. And yes some of those bullied characters are revealed to have their own tragic backstories, etc. and maybe it's because I'm older now but I found that even after some of the big reveals I didn't have really any sympathy or change of heart for them? Like I feel like I never started liking or feeling reluctant swoons for Cardan (although I did like his unapologetically Slyntherin-esque vibe by the end there).
Another thing I have to applaud Black for in this novel is her inclusion of ruthless royals. She didn't pull punches when it came to political scheming, shifting loyalties, warring heirs and the cost of a crown, and it was shocking to see the fates that befell some of the royal family members View Spoiler »(I was sort of getting Game of Thrones Red Wedding vibes, to be honest). « Hide Spoiler I would have however liked to be a bit clearer on who all of the different courts and heirs were, however that could have been more my fault in not being able to keep them straight since sometimes I do tend to miss things when listening to audio. But 10/10 stars to Holly Black for managing to put in SO MANY PLOT TWISTS into the last part of this book (it was like twist on twist on twist) that I did not see coming but that were brilliant and refreshing.
Overall: The Cruel Prince was an unapologetically twisty, dark tale about the ruthlessness of both fae and humans alike, and builds from another YA fantasy book with high school-esque dynamics to a story full of court intrigue, tenuous alliances, dangerous schemes and clever plot twists. I don't know if I'll be able to keep saying that fae books aren't my thing!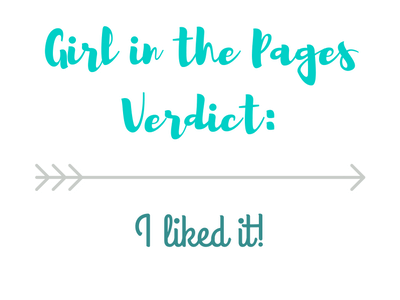 Related Posts