The Nest
by
Cynthia D'Aprix Sweeney
on January 1st 1970
Goodreads
A wickedly smart, funny and deeply felt debut novel about four adult siblings and the fate of their long depended-upon family inheritance

On a wintry afternoon in New York City, Melody, Beatrice and Jack Plumb gather to confront their charismatic and reckless older brother, Leo, who has just been released from rehab. Leo's bad behavior before entering rehab, culminating in a car crash while under the influence—a nineteen-year-old waitress beside him—has left the Plumbs' joint trust fund—"The Nest," as they've taken to calling it—endangered. All four siblings, at very different places in their lives, believe that this money will solve a host of self-inflicted problems and their consequences. And until Leo's accident, they'd been mere months away from receiving it.
Can Leo get the Plumbs out of this mess, as he's always been able to do for himself before? Or will the Plumb siblings have to do without the money and the future lives they've envisioned? As the siblings grapple with family tensions, old histories, and the significant emotional and financial cost of the accident, Sweeney introduces an unforgettable cast of supporting characters: Leo's stalwart ex-girlfriend who now thinks that maybe, just maybe, he is capable of change; the waitress whose life was shattered in the accident; the Iraqi war veteran who falls in love with her; and a retired, grieving firefighter with a very big secret.
Tender, funny and deftly written, The Nest explores what money does to relationships, what happens to our ambitions over the course of our lives, and the fraught but unbreakable ties we have with our families.
I remember being initially really jazzed up for The Nest last year when it released because it had the making of so many story elements that I loved: New York, trust funds, large family drama, and a fantastically mint colored cover. I had to talk myself out of buying it from Costco on many trips (they seemed to always have it last year!) since I'm trying to be more selective and intentional with the books that I buy, especially if it's an author I haven't read before. While I did enjoy the author's writing style and wouldn't mind eventually trying another book by her, the execution of the story itself ended up being largely underwhelming for me.
My first and foremost issue is that the book suffers from too many POV characters. I was expecting four POVs, for the four siblings that are at the heart of the story, battling for their inheritance, however I wasn't expecting so many other voices to compete for attention throughout the story. This led to me feeling like I was still at the beginning of the book even 40% in, because I was still getting to know each character and deduce how their POV was adding to the story. It felt like it ended before it really even started, as I grasped to keep all of the different character's narrations in line (some just felt really excessive, like the ex-firefighter who was Stephanie's neighbor, or Melanie's daughters. While their story lines weren't necessarily uninteresting, they just didn't feel vital).
Muddling through the multiple POVs to the four siblings at the core of the book didn't prove rewarding either, as none of them were particularly likeable or sympathetic characters. Leo was compulsively self-absorbed, Jack was petty, Bea was irresponsible and Melanie was just sort of sad. I've read books where characters were unlikeable, sure, and still really enjoyed them, because fiction would be completely boring if all characters evoked empathy and positive feelings from readers. However, while all of the siblings were flawed, I wasn't compelled or intrigued by their flaws either. Most of them were just really miserable and terrible to their well-meaning spouses and family members and I found myself empathizing with those more peripheral characters rather than the main four themselves. Ironically, the only character I really enjoyed reading about was Stephanie, a non-sibling POV character, yet I found her eventual character arc to be disappointing because she just sort of accepted the pitfalls of the Plum siblings with no real sense of indignation or obtaining any sense of closure out of the rather large plot twist that she was involved in. This led to the book lacking a real sense of closure by the end, which left me, as a reader, feeling rather restless and irritated by the end of the book, wondering why I had picked it up in the first place.
Overall: The Nest no doubt showcases an author with great writing style and the skills to tell an engaging story. However, the overwhelming amount of POVs combined with characters who failed to evoke any sort of emotion from me left me underwhelmed by the end of the book.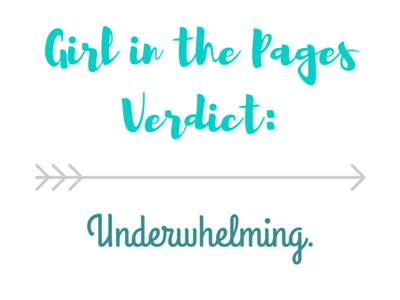 Related Posts