How to Hang a Witch
by
Adriana Mather
Also by this author:
Haunting the Deep (How to Hang a Witch, #2)
,
Killing November
Published by
Knopf Books for Young Readers
on July 26th 2016
Pages:
368 •
Goodreads

The more things change in Salem, the more they stay the same.
Salem, Massachusetts is the site of the infamous Witch Trials and the new home of Samantha Mather. Recently transplanted from New York City, Sam is not exactly welcomed with open arms. She is a descendant of Cotton Mather, one of the men responsible for those Trials—and almost immediately, she becomes the enemy of a group of girls who call themselves The Descendants. And guess who their ancestors were?
If dealing with that wasn't enough, Sam finds herself face to face with a real, live (well, technically dead) ghost. A handsome, angry ghost who wants Sam to stop touching his stuff.
Soon Sam discovers she is at the center of a centuries-old curse affecting everyone with ties to the Trials. Sam must come to terms with the ghost and work with The Descendants to stop a deadly cycle that has been going on since the first alleged witch was hanged. If any town should have learned its lesson, it's Salem. But history may be about to repeat itself.
I have a confession to make: I love all things witch-y. Whether fantasy wizards or modern day sorceresses or just basic witch Halloween costumes with the pointy hat, I am all about the witch theme. Somehow How to Hang a Witch sort of slipped my radar when it first came out, but I came across it a few weeks from Halloween and used the magic of the library hold system to acquire it into my greedy hands right before Halloween.
How to Hang a Witch not only dabbles in the paranormal, but in historical fiction as well, which endeared the book even more to me. Set in Salem, where the infamous witch trials took place, it follows the protagonist Sam who has the misfortune of being related to Cotton Mather, a dude who really, really didn't like the idea of magic and was instrumental in the witch-fearing mentality. Salem, being a town that is really proud of protective of its paranormal heritage, takes offense at Sam's existence, and she suffers bullying and harassment from the get-go (especially from "The Descendants" who are, yup, you guessed it, the descendants of the convicted witches.)
I loved how the history of the witch trials from hundreds of years ago was so present and integral to the story. It's such a tragic yet fascinating time in America's history and it's interesting to see how it still plays such a huge role in Salem's culture. It made me want to visit Salem immediately and soak in all of the history, and I loved how atmospheric the entire novel was, from the descriptions of the old Victorian manors to the cemeteries, churches and woods that pervaded the setting. I have no idea if Salem is actually how it's described in these books, but I'm really obsessed with the idea of cozy New England towns so this book definitely fed that addiction. Also, Sam's neighbor was a baker and the descriptions of her baking endeavors were DIVINE and any book that has food descriptions that are on-point is worthy of a read, in my opinion.
While the overarching themes of the book really focus on family, lore, and culture, there was definitely a romance element that was trying to happen. I was less than impressed by this book trying to make a love triangle happen, and those were honestly the parts that I was least impressed with and where the writing quality took a dive. You have Jaxson, who is the son of Sam's incredibly kind (and master baker) and literally Sam manages to push him away at every opportunity (so much YA angst!) and then a hot ghost who can communicate with Sam who's name I can't totally remember (I think it was Elijah)? I liked Elijah's backstory and it was certainly interesting with how it tied into the plot of the novel, but I personally don't think anyone else is going to be able to handle the ghost-and-living-person romance trope as well as Meg Cabot did.
Some other thoughts:
Loves:
Girl power manifesting itself through magic and spells
A creepy vibe that was just the perfect amount of slightly unsettling for a YA contemporary
A "history is repeating itself" theme but with a twist
The title-I just think it's a clever name!
The personal connection the author has-she's a real-life Mather too!
Loathes:
Sam's weird and volatile relationship with her stepmom View Spoiler »I know that it's super relevant later on in the book and then you're like "Ohhhh now that's why her stepmom kept randomly popping up and being a total troll" but it still felt pretty forced. « Hide Spoiler
The quality of the writing was sometimes a bit cringe-worthy (but being a debut, I'm not judging that too hard! I'm actually really stoked for he sequel).
The romance(s) feeling way to stiff and convenient.
I wish we had seen more complexity from characters such as Lizzie and Tom who were really terrible to Sam. Sure, there are a few lines alluding to the fact that they had suffering but it was pretty inadequate in comparison to the horrible things they were doing.
Overall: How to Hang a Witch is a fun read that feels like watching your favorite Halloween movie in the vein of Hocus-Pocus or Halloweentown. While there are some shady things going on, at the end of the day it stays on the lighter side. I loved the way history was made such a prominent part of this book while still keeping it a contemporary, and how charming the cast of characters was, including the town itself (which often times felt like a living, breathing thing). I'm not exactly sure what direction the sequel is going to go in but I definitely know I'll be reading it!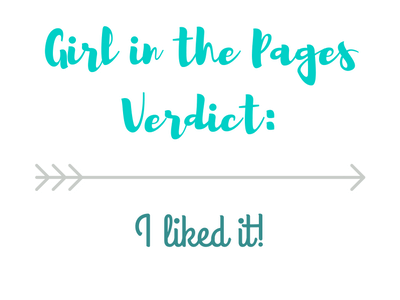 Save
Save
Save
Save
Reading this book contributed to these challenges:
Related Posts