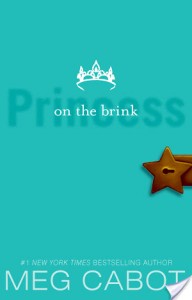 The Princess Diaries, Volume VIII: Princess on the Brink
by
Meg Cabot
Also by this author:
,
Royal Wedding
,
Remembrance (The Mediator, #7)
,
Proposal: A Mediator Novella
,
The Boy Is Back (Boy, #4)
,
From the Notebooks of a Middle School Princess (From the Notebooks of a Middle School Princess, #1)
,
Royal Wedding Disaster: From the Notebooks of a Middle School Princess
,
No Judgments (Little Bridge Island, #1)
Series:
The Princess Diaries #8
Also in this series:
,
Royal Wedding
Published by
Harper Collins
on October 6th 2009
Genres:
Contemporary
,
Royalty
,
Young Adult
Pages:
272 •
Format:
Hardcover
•
Source:
Purchased
Goodreads
At last, Mia is a junior. An upperclassperson. So why is it that everything is going so terribly wrong? What is she doing in Intro to Creative Writing? When she has made it through Algebra and Geometry, why must she be faced with Precalculus? All this is nothing compared to the news Michael springs on her, however. Her beloved boyfriend could be leaving for Japan for a year—or more! Precalc has nothing on preparing for the worst separation ever!Turns out there is one way she might convince Michael to stay. But will she? Or won't she? No matter what, Mia seems headed for disaster.
*This review will contain spoilers.
This is the installment in The Princess Diaries where all of the long standing tensions and plot points really implode. While a lot of readers may see this as a tragic ending to a lot of long-standing features of the series, I found it really refreshing. Sure, Mia's neurosis is in full force in this book, and she acts pretty immature about certain things, but I actually think beneath Mia's obsessing she has some really valid points.
Mia is faced with the earth-shattering proposition at the beginning of the installment of being in a long-term relationship, as Michael is moving to Japan to develop a robotic surgical arm. Mia frantically (if somewhat ridiculously) tries to think of a way to convince Michael to go to Japan. When she finally admits her plan to share intimacy with Michael, he admits to her that he has already been with Judith Gershner (of fruit fly cloning fame). Mia flies off the handle and everyone chastises her for it. But honestly, I think Mia has every right to be angry. Michael had NO intention of telling her about being with Judith, and it's really uncool to hide your dating and intimacy past, especially when your partner has been honest and upfront with you. The fact that Michael thought it was no big deal, especially considering he's known Mia for so long, really left me disappointed in him. Honestly, their break-up was a long time coming and I really think that Michael isn't willing to be patient enough considering he's 19 and dating a 16 year old.
Also, it's quite obvious rereading this post high-school that Lily has so many jealousy issues when it comes to Mia. She's basically trying to turn into Mia 2.0 because J.P. is obviously in love with Mia (for self-serving reasons, but that's a discussion for the next book's review). When Lily catches Mia accidentally kissing J.P. (which was most likely orchestrated by J.P.) she certainly has a right to be mad, but she won't even listen to Mia's explination because she's so ready to hate her. This book really marks Mia's falling out with the Moscovitzes and while in some ways it's sad (they've been almost as central to her life as her family) but I was honestly glad to see it. I think her relationships with them defined her too much, whether it be as Michael's girlfriend or Lily's best friend, and while at the end of this book Mia's social (and love) life is in shambles, I think it's the start of a lot of personal growth for her.
Overview: Rereading this was a very different experience from when I read it in high school, as I initially found Mia to be too neurotic and the book angered me since it severed so many relationships. However, looking back on it now I see it as a really pivotal turning point in the series where Mia is certainly overwhelmed and finally cracks (which really, who could blame her?) but she manages shedding a lot of toxic relationships, and it's a shame she blames herself for that rather than feeling empowered.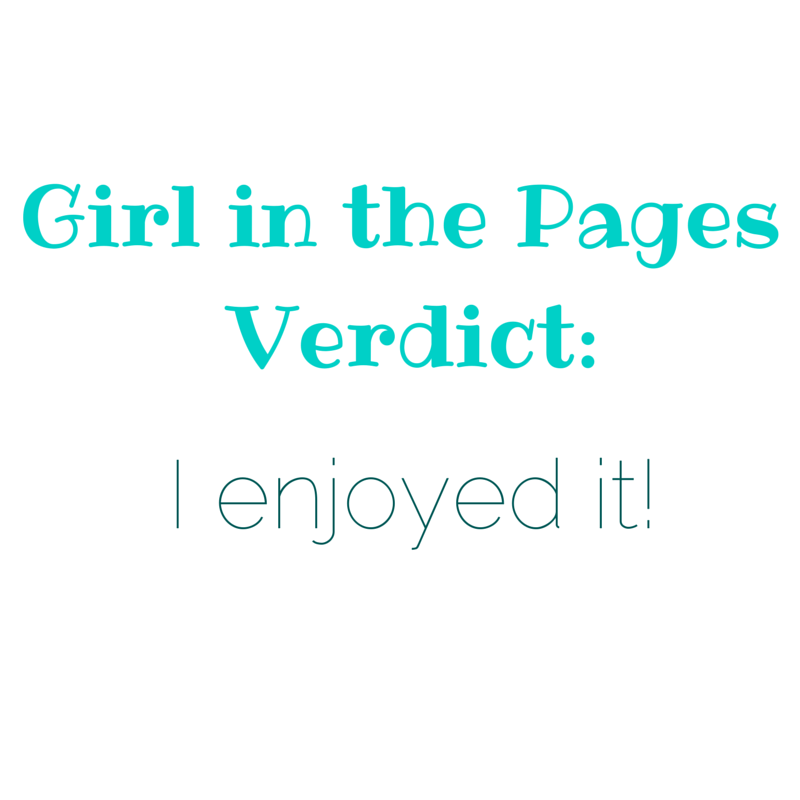 Reading this book contributed to these challenges:
Goodreads Challenge
Reread Challenge
Related Posts