I know I've been TERRIBLE at month in review posts the latter half of this year (they're just so exhausting for me to write) but I figured no time like the present to pick them up again with the holidays approaching and therefore more fun/noteworthy things happening! Honestly my life has been TAKEN OVER by wedding planning (it's literally a part time job if you are doing it yourself) and I'm sure that's going to ramp up EVEN MORE in 2019…sigh. June can't come soon enough!
November is always a sweet month because it signals the last few weeks of busy season for me at work. I unfortunately started out my first week post-busy season by catching a stomach bug, which knocked me out for about an entire week. We had a pretty quiet Thanksgiving with Max's family and honestly just tried to relax as much as possible over the holiday break. California was going through a rough week due to the tragic fires burning in both the Paradise/Chico areas as well as down in Southern California, and the air quality was TERRIBLE. It was honestly like something out of a post-apocalyptic movie. We were told to stay inside as much as possible with all windows and doors sealed, and if we did go out to wear specialty masks. Unfortunately basically everywhere in California was sold out of masks, air purifiers, etc. but Max had luckily received some masks from work so we were able to wear those. It was still so, so scary and unhealthy and we stocked up on supplies in case we're ever in that situation again. I also downloaded the AirVisual air quality app so we could see how bad each area was and see when we could expect things to alleviate- I highly recommend the app for anyone who lives in an area that could be prone to fires and/or pollution.
One notable (and positive!) thing that did happen this fall that I haven't had a chance to mention yet is that our engagement photos came in! Back in September we did our engagement photo shoot with our amazing photographer in San Francisco and the Marin Headlands and I am OBSESSED. While the afternoon was filled with crazy weather, half mile hikes, dodging cars and tourists and finding secret spots in the city, it's a day I will never forget! See below for a few fun photos from the shoot (my new side bar photo is also courtesy of the shoot as well!) —> Also apologies for the left alignment of the photos, I spent AN HOUR trying to figure out how to get them side by side in the center and had to give up WHY DOES WORDPRESS MAKE THIS SO COMPLICATED?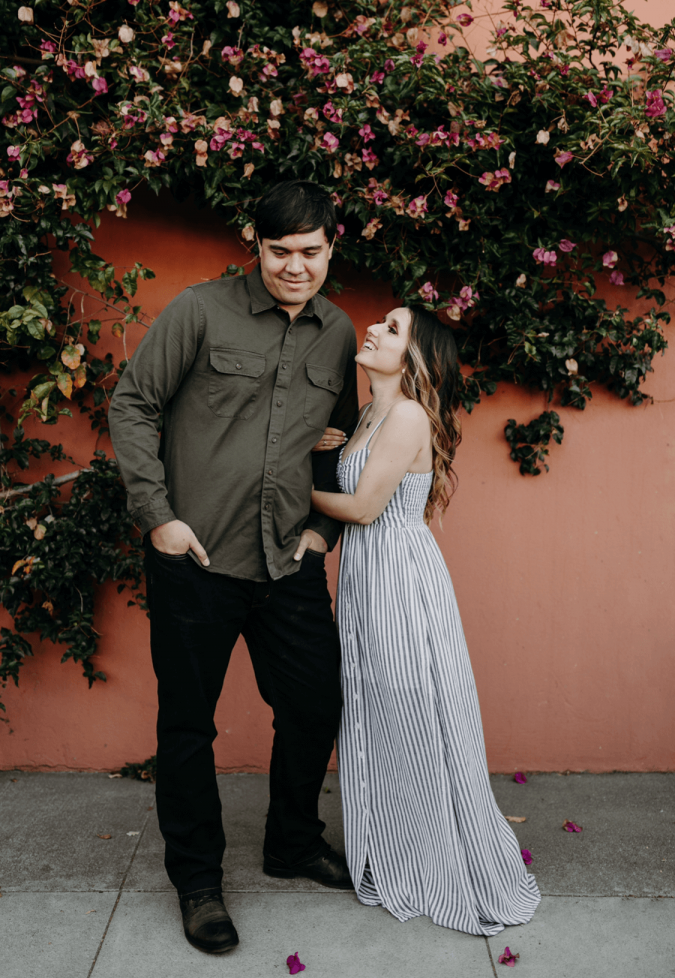 ---
Books I Read This Month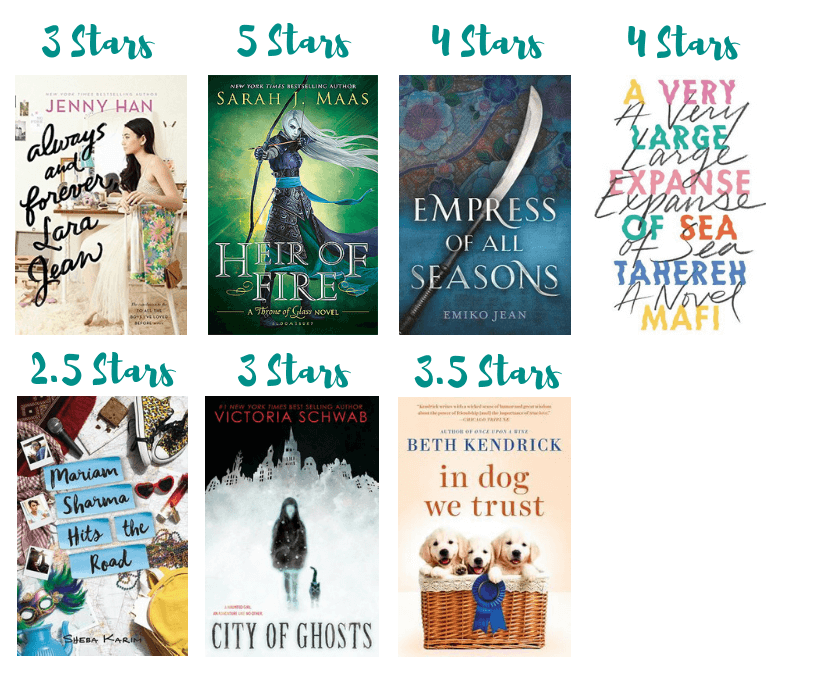 The upside of being sick and bedridden was that I got quite a bit of reading done in November!
Books I Reviewed This Month
Grim Lovelies (3 Stars)
Empress of All Seasons (4 Stars)
The Death of Mrs. Westaway (4.5 Stars)
City of Ghosts (3 Stars)
Stats:
Total Books Read: 7

Total Novellas Read: 0

Rereads: 1
Favorite Book Read This Month: Aside from my reread of HOF which I thoroughly enjoyed, I really loved the quick yet deeply emotional A Very Large Expanse of Sea!

Least Favorite Book Read This Month: Marian Sharma Hits the Road was just too negative for me.

Book that Most Surprised Me This Month: Empress of All Seasons was more unique than I was anticipating!

Reading Challenge Updates
Goodreads 2018 Reading Challenge Progress: 77/80
Other Posts This Month
I talk about what the Witchlands series means to me.
I share my thoughts on Netflix's Sabrina adaptation.
I started a new feature around my library holds.
I take readers on a tour of my Museum of Ice Cream experience!
Lauren inspired me to write about my 5 star reading drought!
How was your November? If you're in the US, how was your Thanksgiving?  What was the best book you read? Let me know in the comments!
Related Posts