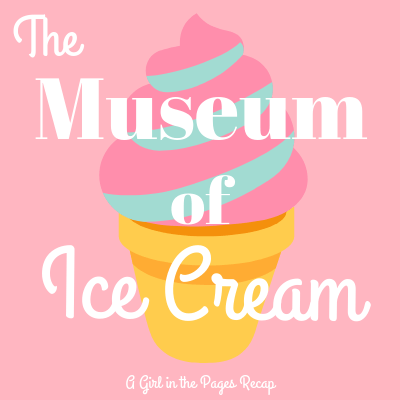 Way back in July, Max surprised me with Museum of Ice Cream tickets, a bit of a belated birthday present since we hadn't been able to get tickets for my birthday back in January, as at the time tickets were SUPER hard to get. I was thrilled to finally visit what has probably been on of the most Instragram worthy spots in the past few years and live out all of my insta-dreams.
So full disclosure, I fully intended to wear something cute and pink to go with the aesthetic of the museum. However, upon looking through my closet, I can to the conclusion that I BARELY own anything pink! The few pink items I did own were mostly sundresses, but given that I was going to the museum after work and San Francisco is FREEZING at night even in the summer, sundress sadly was not going to work. Instead I *tried* to go with the pastel theme with one of my favorite mint sweaters (it always goes back to blue for me, I swear). So I did my best to put together an outfit that I could wear to work and also wear to the museum.
Max and I arrived and waited outside in the line for our ticket times. One thing about the experience that we quickly realized is that the staff is FULLY AWARE 99% of visitors are there for the 'gram and therfore they work hard to keep everyone organized and in line for the photo ops. Right when you enter you are given an ice cream sample, and then while waiting to enter the first big attraction (the sprinkle pool) there are the infamous "swing rooms." It was actually really cool that they built these rooms into the area where you wait in line as it gives you something to do while waiting to enter the museum proper.
After about fifty thousand takes to get the proper swing photos (MUCH harder than you'd think) we started our tour in the sprinkle pool, where basically everyone is shamelessly attempting the perfect sprinkle-filled boomerang. After the sprinkle pool we went through a room that was basically just plain pink walls that had plaques describing the history and evolution of ice cream (which I actually fell behind the group because I was the only one reading all of them lol).
After that we began the part of the tour that consisted of different themed rooms. Each room/area was themed after a type of ice cream/dessert treat, from an old fashioned diner that served soft serve ice cream (oh yes did I mention you got ICE CREAM of some sort in every room?) to the cherry cotton candy forest to the gummy bear wonderland. What was really special, however, was one of the last rooms where they served us paletas (Mexican popsicles) and spoke about how inclusion was super important to the museum founder and was a key theme of all of the installations, that they were spaces that everyone could feel welcome and happy and could have fun and be their authentic selves. While this message of inclusion is not rare in San Francisco, it was really meaningful that they took the time to emphasize the priority the museum makes toward inclusion during the tour (which was then followed by many rainbows and unicorns).
Overall we had a really great experience at the museum, and it really lived up to the hype. Plus there was SO MUCH free ice cream that we were not expecting! Regular ice cream, soft serve, cotton candy, mochi ice cream, paletas, etc. The employees were all super friendly and did their best to make it a truly immersive experience. And yes, it was so, so fun getting in all of those Instragram shots and also being in a place where rainbow makeup and body glitter is 100% acceptable.
Have you been to the Museum of Ice Cream? Or something similar (Museum of Candy, Color Factory, etc.)? Let me know in the comments!
Related Posts