What's On My Library List is an original feature I started to highlight some of my most anticipated reads I have on hold through my local library that I am eagerly waiting for!
Hello Readers! Today I'm launching a fun, quick little feature where I round up the books I have on my library holds list (mainly through Overdrive, perhaps a physical copy or two occasionally) to showcase what books I am really excited to add my to TBR in the near future! With the end of the year approaching, I am definitely prepared for some concentrated reading time around the holidays and tend to get through a good chunk of library books this time of year!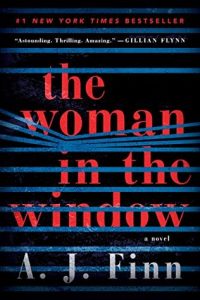 The Woman in the Window | Hold Position: #35 on 23 copies
My hold position on this one has honestly vastly improved since I requested it about 3 weeks ago. I don't read adult thrillers too often (I was super disappointed by the last one I tried), however I joined my office's book club and this is what they'll be reading for their December meeting, so I'm excited to step a bit out of my comfort zone and meet some new people through a book club (the first one I've ever been a part of)!
Tower of Dawn (Throne of Glass #6) | Holds Position: #6 on 3 copies
I know, I know, I should really probably BUY this one so I'm not awkwardly missing one of the books from the series, but IDK, I just can't bring myself to make the commitment. I am SO NOT a Chaol fan and this book is why I'm so behind on the series (because I've been procrastinating reading it). But I'm in the middle of a TOG reread as we speak so I can finally read KOA so my plan is to get through this one before the year ends. I've heard a few folks say they really ended up enjoying it despite not liking Chaol so FINGERS CROSSED I fall into this category.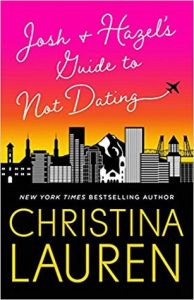 Josh & Hazel's Guide to Not Dating | Holds Position: #13 on 3 copies
It's been several months since I read a new book that merited a 5 star review, however considering how much I loved Roomies, I'm hoping that this latest story from Christina Lauren will do the trick! I also adore how it has a corresponding cover to Roomies as well even though it's not a sequel!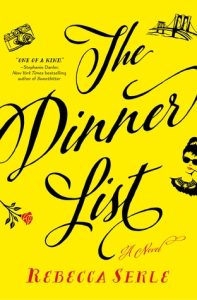 The Dinner List | Holds Position: #24 on 4 copies
Not ashamed to say I think this made its way onto my TBR solely because I saw it featured on Lauren's blog (she's basically my personal librarian lol).
Blanca & Roja | Holds Position: #3 on 1 copy
I've only read one book by Anna-Marie McLemore, and it was strange and beautiful and featured Latinx characters, and I'm really hoping for more of all three from this one. Plus it's been a while since I read a retelling and Snow White + Rose Red + Swan Lake seems like an amazing combo!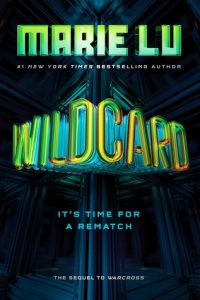 Wildcard (Warcross #2) | Holds Position: #6 on 4 copies
While I was not the biggest fan of Warcross (by the end I was reading it for the LOLs to be honest) I'll admit I am intrigued enough to pick up the sequel, even if for the sole purposes of laughing at its absurdity. I'm bummed by this cover though- I loved the colorful cover of Warcross and had hoped they would continue the trend.
What's on your library holds list? Have you read any of the above titles? Let me know in the comments!
Related Posts