Someone Like You
by
Sarah Dessen
Also by this author:
Saint Anything
,
Just Listen
,
What Happened to Goodbye
,
Along for the Ride
,
Lock and Key
,
Dreamland
,
Once and for All
,
The Rest of the Story
,
The Moon and More
Published by
Speak
on May 1st, 1998
Pages:
304 •
The world is a terrible place not to have a best friend.

Scarlett was always the strong one.

Halley was always content to follow in her wake.

Then Scarlett's boyfriend died, and Scarlett learned that she was
pregnant.

Now Halley has to find the strength to take the lead and help Scarlett get through it.

Because true friendship is a promise you keep forever.
Technically when I picked up Someone Like You this summer, it was a reread since I had read the book previously, probably 10-12+ years ago, back when Dessen's books were some of the only true YA contemporaries out there. I only vaguely remembered the premise (best friends, teen pregnancy, made into a mediocre movie starring Mandy Moore, etc.) but I'm on a Dessen rereading kick and I'm trying to reread the ones I haven't recently in chronological order to gear up for a fun Dessen related summer feature with Lauren from Bookmark Lit!
Perhaps my strongest experiences while reading Someone Like You was being reminded that Dessen's novels, especially her earlier ones, carry a certain amount of darkness to them. The novel headed into some pretty serious territory, especially with teenage relationships, physical intimacy, and harmful gossip. I actually found Halley to be more of a conduit for these things rather than her best friend Scarlett (who is ironically the pregnant one). I feel like the summary is almost misleading because the book focused much more on Halley's struggles growing up and pulling away from her parents and being obsessed with trying to be a "certain type of girl" rather than Scarlett's pregnancy- though I appreciated that it stayed away from being a teen pregnancy "issue" book.
At it's core, Someone Like You is a tale of friendship, of two girls who are at very different places in their lives and striving to be two very different people, but at the end of the day are what the other needs most, even if they don't want to admit it. It was touching to see Halley and Scarlett's dynamic, especially during Scarlett's pregnancy, from Halley attending all of Scarlett's birthing classes with her to the "pregnancy bible" that they're both always referencing and quoting from. There's a lot of Halley's life that is also explored outside of Scarlett, especially her relationship with Macon (the best friend of Michael, the father of Scarlett's baby who died prior to the book's beginning), which in so many ways mirrors Scarlett's relationship with Michael but also doesn't.
One thing I really appreciated about Someone Like You is that Dessen manages to avoid a LOT of classic teenage stereotypes while still inserting classic teen story tropes. Yes, Scarlett gets pregnant, but she's also extremely responsible, reads and studies obsessively on how to best raise and care for her baby, and is willing to have the baby and put it first despite it complicating her own life. Yes, Halley has a strained relationship with her mother, but there's an added layer of complexity with Halley's mother being a psychologist, able to soothe situations and analyze pretty much everything accurately but her own daughter. Yes, Halley is dating a boy who is outside of her normal social circle and comfort zone and many ways, yet although he's not cast in the most positive light by the end of the novel, his flaws don't inhibit him from helping out Halley and Scarlett when they're in a tight spot and in need of help. Dessen manages to write about classic teen themes without succumbing to classic teen stereotypes with a narrative that holds up nearly twenty years after its initial publication.
Perhaps my favorite element of Sarah Dessen novels is finding the little, subtle story devices that really only exist in the characters' peripheries or background stories but that make for a nuanced addition to the story if you're paying attention. I loved the details regarding the origin story of Halley's name and her father's job as a radio talk show host and seeing how these little threads wove into the larger narrative in a symbolic way in classic Dessen style.
Overall: A solid Sarah Dessen novel (though not falling among my favorites), Someone Like You is a worthwhile read for anyone who's a fan of contemporary YA. Its narrative never feels old or outdated despite its publication date, and its themes go much deeper than the cover or summary may suggest.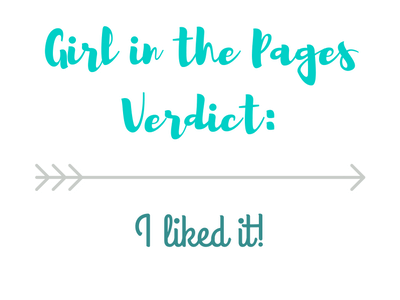 Save
Save
Save
Save
Related Posts