The Royal We
by
Heather Cocks
,
Jessica Morgan
Also by this author:
The Heir Affair (Royal We, #2)
Published by
Grand Central Publishing
on April 7th 2015
Pages:
454 •
Goodreads
The Washington Post and USA Today Bestseller
"I might be Cinderella today, but I dread who they'll think I am tomorrow. I guess it depends on what I do next."
American Rebecca Porter was never one for fairy tales. Her twin sister, Lacey, has always been the romantic who fantasized about glamour and royalty, fame and fortune. Yet it's Bex who seeks adventure at Oxford and finds herself living down the hall from Prince Nicholas, Great Britain's future king. And when Bex can't resist falling for Nick, the person behind the prince, it propels her into a world she did not expect to inhabit, under a spotlight she is not prepared to face.Dating Nick immerses Bex in ritzy society, dazzling ski trips, and dinners at Kensington Palace with him and his charming, troublesome brother, Freddie. But the relationship also comes with unimaginable baggage: hysterical tabloids, Nick's sparkling and far more suitable ex-girlfriends, and a royal family whose private life is much thornier and more tragic than anyone on the outside knows. The pressures are almost too much to bear, as Bex struggles to reconcile the man she loves with the monarch he's fated to become.Which is how she gets into trouble.Now, on the eve of the wedding of the century, Bex is faced with whether everything she's sacrificed for love-her career, her home, her family, maybe even herself-will have been for nothing.
"A wave of intense happiness washed over me, and I told myself to carry this moment as a talisman of a time in my life when I was both truly content and lucky enough to realize it."
Do you like reading about royalty? Do you like witty, edgy, sometimes bordering on scandalous humor? Are you completely and unapologetically fascinated by the idea of a commoner and a monarch, an average person and a celebrity? If so, The Royal We is the perfect transcontinental novel for you, and you should be ordering it ASAP whether it's delivered to you by USPS or Royal Mail.
I was drawn to this novel immediately because 1. I am a sucker for all things royal and 2. I heard it's influenced by William & Kate's ten year courtship. Loving Kate Middleton as much as I do (she's the epitome of class) I stalked my local Barnes & Noble for weeks until I finally found it (it kept selling out before I could get my hands on it!) It's a bit of a tome at over 400 pages and small font, but I was up for the experience, eager to take a break from my normal YA reading in favor of some adult (or new adult? I honestly think it could fall under both genres…) fiction.
The novel spans nearly an entire decade, beginning with Rebecca (Bex) Porter, an American college student who heads to England for a year of studying abroad, only to find out she is in the same dorm as Nick, the heir to the British throne. After their "meet cute" in which Bex has no idea who he is and proceeds to treat him like anyone else with her brash humor, Bex starts to slowly realize what it means to become friends (and more) with the monarchy: constant security, little to no privacy, unrelenting paparazzi, and family secrets buried deep enough to leave wicked emotional scars that appear close to the surface.
The novel is broken up into several parts with a dates for each, creating a timeline of the ebb and flow of Bex and Nick's courtship. While this book did take longer than normal for me to read (a couple of weeks), I found that I liked taking a break after each part to digest what had happened and revisit the drama a few weeks later, as I could become over-saturated at times with some of the characters less than smart decisions. Yet part of the appeal of this book is that it is so raw and open about the dark and dirty parts of the characters lives, masquerading no shame or insecurity. While refreshing in its full disclosure, it did sometimes make me want to shake some sense into some of the characters (I did get a little tired of reading about everyone partying all of the time. I mean, I was seriously concerned about the state of the characters' livers). This candid portrayal of Bex, Nick, and so many of the others in their close circle made me feel not only connected to them, but as though they were my friends too. I wanted Gaz to throw me over the top elaborate parties, Bea to give me real talk when I needed it, and Cilla to give me her unwavering support. I really felt like I spent ten years with these people, and I'm still thinking about them, eager to know what happens in the next phase of their lives (please, please, please let there be a sequel!)
The authors (famous bloggers The Fug Girls) also manage to write the characters who ignite such rage and disgust in you, it's truly impressive. From brown-nosers who just want in with Nick because he's royal to old friends who can't shake a sense of expectation and entitlement from Bex once she's slated to be the next queen, I was really riled up by the betrayals and plot twists. They also did a fabulous job at portraying the messy family dynamics of Royalty with a capital R. There's multi-generational layers of family secrets, disdain, and neglect that manifest in small passive-aggressive ways that build a truly impressive foundation of dysfunction. Nick's parents haven't appeared together in years, Freddie's chronically thought of as "the spare to the heir," Queen Eleanor is a master manipulator, and the Queen Mum is possibly the best and most hilariously unfiltered character in the book. I felt such compassion for how Bex was strung along by this family for years, fighting for her place despite discrimination for everything she stands for: her country, her interests, and her behavior.
One of the best things about this story is it's a great portrayal of how romances work, and sometimes don't work, as people grow and change. Getting to see how Bex and Nick changed as people over such a long time span was fascinating, especially being privy to their deepest mistakes and pettiest selves, but also to the unexpectedly tender and vulnerable moments as well. Their relationship is messy and complicated to say the least, but so, so real, which I wasn't expecting it to be considering it's about an American girl and the future English King. Taking such a fantastical relationship dynamic and giving it such authenticity is a truly impressive feat that Heather Cocks and Jessica Morgan pull off masterfully.
Overall: This book is pure fun, and an irresistible look into how the dynamics of the British monarchy and a commoner could possibly function. It's shameless in it's portrayal of characters' truest selves, and hilariously jabs fun at certain pop culture aspects (Devour!). It was almost perfect for me, aside from it being the tiniest bit slow in a few places (and some of the characters more questionable decisions), but all in all the length was comfortable for the vast time frame it was covering. It was also enticing to read about real locations (Buckingham Palace, Windsor Castle, etc.) as the settings, especially since I visited London last year and saw so many of these famous spots. The most compelling thing about this novel is the opportunity to read about such an impossibly possible romance, with extraordinary circumstances giving way to very real relationship dynamics. I'm officially obsessed with Cocks' and Morgan's writing, and can only hope that perhaps a sequel will materialize in the near future, because I have become so irrevocably invested in Bex and Nick's future (and like real life, where their story left off was not neat and tidy). Consider me converted; I'm ready to go back to London ASAP.
---
Books Similar to The Royal We: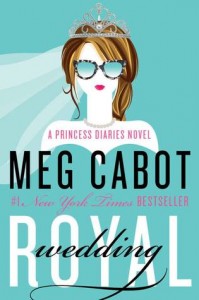 Reading this book contributed to these challenges:
Related Posts