I LOVE end of the year wrap up posts. Not only are they fun to read, but they're fun to write too- it's so helpful to have a digital record on the blog of my roundups from each year, and today I'm going to be looking back at the books I deemed as my most anticipated 2020 releases and see how I ended up feeling about them! For reference, I made two lists of anticipated releases, one for the first half of 2020 and one for the second half of 2020.
Not if a book has a half star rating, I grouped it with the whole star rating rounded down (for example, a book I rated 3.5 stars will be in the 3 star category).
5 Stars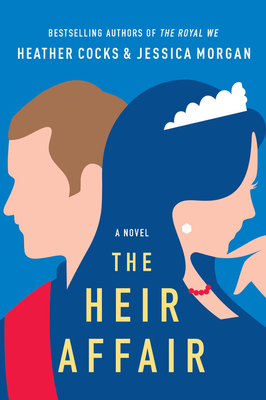 The Heir Affair (5 Stars) | I was honestly surprised at how much I enjoyed this one since I gave its predecessor 4 stars, however I was so immersed in this story, it was the perfect summer escape while being trapped in the house due to COVID.
4 Stars
Chain of Gold (4.5 Stars) | I binged The Infernal Devices Trilogy before reading Chain of Gold to help jog my memory and I think it contributed to this rating- while I really enjoyed Chain of Gold, it didn't have quite the same magic as TID!
House of Earth and Blood (4 Stars) | This was really slow for me for the first 30% or so but then it massively picked up, solidifying it as a 4 star rating, but not landing it a spot among my favorite Maas books.
Girls with Razor Hearts (4 Stars) | Definitely an interesting sequel, but didn't quite capture the same magic as Girls with Sharp Sticks. Still, I'm excited to see where this series goes!
The Honey-Don't List (4 Stars) | I'm likely in the minority on this but I have really been enjoying CLo's recent books that are less romance focused and more focused on the protagonist's career, story, etc. I thought the premise of this one was really fun!
A Cuban Girl's Guide to Tea and Tomorrow (4 Stars) | I have been trying to make an effort to read more Latinx stories and I love how this one was set abroad (this year reading books that made me feel like I was traveling was a big theme for me!)
3 Stars
Love & Olives (3.5 Stars) | This is one of my FAVORITE travel series and this installment had an absolutely breathtaking setting. I didn't love the protagonist/romance as much as the other books in the series but it was a solid installment!
You Say It First (3 Stars) | This politically driven romance was timely, but it was missing the edge that I loved in the other books by Cotugno that I've read.
The Invisible Life of Addie LaRue (3 Stars) | This was OK…interesting premise, super creative, and I think it will be very profound for a lot of people. I am glad I read it, I just think it was a little long for my taste.
Admission (3.5 Stars) | Such a fascinating take on a real-life scandal. My second book by Julie Buxbaum but I'm really loving her method of taking real life events and giving a fictional perspective.
Kingdom of the Wicked (3.5 Stars) | Another book that was OK…I loved the Italian setting and the focus on witches, however at times it felt very early 2010s paranormal romance-y to me. The food descriptions were amazing though!
The Inheritance Games (3 Stars) | The premise of this book reminded me of one of my favorite middle grade books of all time, The Westing Game. It was interesting and clever for sure, but I didn't love it as much as I was hoping to.
2 Stars
You Had Me at Hola (2 Stars) | I was so so so excited for this one, and I honestly loved everything about it BUT the romance. I just didn't feel any chemistry between the two leads, however I think I am in the minority because I know a lot of people enjoyed it!
In a Holidaze (2.5 Stars) | So this is a personal thing with me but it's very, very hard for me to like stories with a Groundhog Day type premise and unfortunately this didn't manage to get past my bias. It was a fun and festive holiday setting though, and I adored the cabin the family stayed at every year- true wintery vibes!
DNF
Kiss My Cupcake (DNF) | I am so so sad about this because I've really enjoyed the other books by Helena Hunting that I've read over the years, but I wasn't feeling this hate-to-love romance.
On Hold
The King of Crows (On-Hold) | I have literally had this audio book on hold since FEBRUARY. I have about 10 hours left and I hope to finish it one day but…it's just so slow compared to the first three in the series. I'm hoping it picks up toward the end!
Didn't Get To
A Deadly Education (Didn't Get To) | Unfortunately by the time my library hold of this came in I was already inundated (and quite frankly, over saturated) with adult fantasy novels so I had to skip this one.
Overall Thoughts
I have to say, I'm surprised that out of the 17 books that comprised my most anticipated releases of 2020 list, only one was a 5 star read! It honestly seems like most of my 5 star reads were ones that popped onto my radar throughout the year rather than ones I was actively anticipating. I'm also surprised to see that a majority of my most anticipated reads fell in the 3 star category…I feel like I'm phasing out of YA a tiny bit and enjoying more adult novels and that could definitely be playing a factor in my overall enjoyment level of those novels. You'll also notice two of my most anticipated books fell into the two star category, which is not surprising given that I really struggled with romance novels this year. For 2021, I think I'll be more selective with my "most anticipated" lists as I have seen how my reading tastes this year have really changed!
Related Posts