2020 may have been many things, but it was certainly a year where I did my best to not pressure myself to read books that I wasn't feeling. When everything else was so stressful and gloomy, there was no need for reading to be something I was dreading too! However, more often than not I found myself setting aside romance novels than any other genre, a trend I was not anticipating. ALL of my DNFs this year were romance novels, which hurts my heart because I used to adore the genre (I even DNF'd books by authors I had read and loved before!)
I don't know if this year I just wasn't in the right headspace for romance, if I'm a boring old married lady now, or what, but I found that if I did get through a romance novel it was because the romance really felt as though it took a backseat to bigger plot points. I've definitely been leaning more towards women's fiction with a romantic element- but that is a separate post for another time!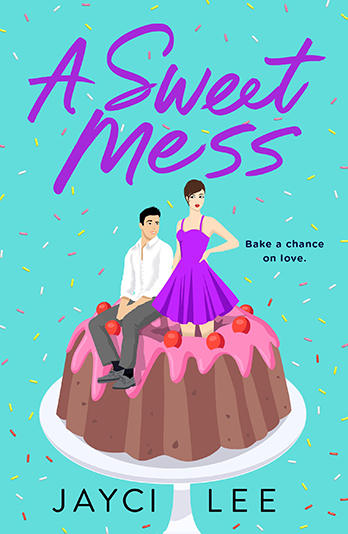 A Sweet Mess by Jayci Lee
I hate hate hate being THAT person who DNFs an ARC. I thought I was going to love this one, from the diverse protagonists to the occupations the characters held (one is a bakery owner and one is a food critic/writer for a food magazine). It's also set in my beloved California. However, after about 20% in I called it quits as I felt the relationship, which is built on a hate-to-love foundation, was grating too much on my nerves and didn't seem like it was going to get much better the longer I continued. Love the representation in this book though!
---
Kiss my Cupcake by Helena Hunting
Ironically, this book was on my list of most anticipated reads of 2020, and also featured a bakery owner (a theme you may have guessed I love). I also have really enjoyed several other titles from Hunting before, such as Meet Cute. (I also hear that her hockey romances are great too!) I just couldn't get into this one though, and found the feud between the two love interests to be irritating and childish (totally possible that maybe I'm just turning into a curmudgeon??) I was tempted to stay for the cupcake descriptions (they were truly divine) but found myself procrastinating on picking it up which usually means it's time for me to call it quits with a book.
---
Island Affair by Priscilla Oliveras
I am such a fan of tropical and/or warm weather vacations, and love Latinx representation, so I thought this romance taking place in the Florida Keys would be a good fit for me (especially since I've read a few other books set in the Keys this year and really enjoyed them!) Though I made it through a decent chunk of this one and didn't actively dislike it, I felt bored by it and didn't care much for the social media influencer protagonist. There were some good family dynamic explorations happening that could have evolved into something that eventually caught my interest, but I just found myself not interested in picking the book back up whenever I put it down which is a bad sign for me.
---
Get a Life, Chloe Brown by Talia Hibbert
I am so disappointed about this one, because I was so excited for it! I'd heard nothing but rave reviews, and I adored the cute cover artwork. However, when I started reading it I found that I really didn't mesh with the narration style. This probably will make no sense to anyone else, but it felt like I was listening to someone tell me a story rather than actively feeling like I was in the story…this series looks super cute and I'm certain I'm an outlier on this one, but the writing style just didn't work for me.
---
So that is my sad trail of DNF'd romance books I've left behind me in 2020. I'll probably do a follow up post of the romance books that DID work for me this year, but I'd love to know what you thought of the above, or if you've just found yourself struggling with the romance genre in general!
Related Posts