Can someone pinch me, because I cannot BELIEVE we are heading into the last "official" month of summer. June and July FLEW by and were a whirlwind blur of travel, work, and wedding planning for the most part, so I decided to just combine my monthly wrap ups for both months!
Honestly, I probably spent more time on the road the past two months that at home, so I feel like I didn't do a TON of exciting things. In between work trips I squeezed in a mini Disneyland trip, wedding dress shopping, and the 4th of July (which lets be real, was just me watching Spider-Man Homecoming with my family and falling asleep on the couch at like 10pm). Right before a big work conference that kicked off the summer, I made my way down to SoCal to hang out with (and officially meet!) Lauren and Chris at Disneyland. You can see a full recap of our shenanigans earlier this month on the blog. I then came home to a semi-surprise "Say Yes to the Dress" party my mom threw me and my bridesmaids, including the entire run of the bridal store to ourselves, champagne, dessert, and two personal stylists and I chose my wedding dress (after visiting six different stores and trying on probably upwards of 50 dresses lol). A few days after picking my dress it was one of bridesmaids weddings! Then it was off on ANOTHER work conference trip in mid-July, and just when we thought things might be slowing down, Max managed to get us Museum of Ice Cream tickets! We'd been trying to get tickets FOREVER and he managed to score them for a Wednesday night, which made for a LONG night, but it was so worth it! (Full Museum of Ice Cream recap coming soon!)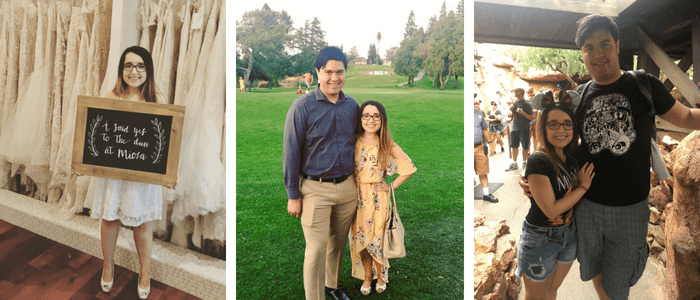 Basically I didn't really get to read much this summer, but I had a ton of amazing life experiences, both personal and work, that I don't regret it! Though August is the start of my actual work busy season, I'm excited to be home more and burrow into my second half of 2018 TBR.
June
July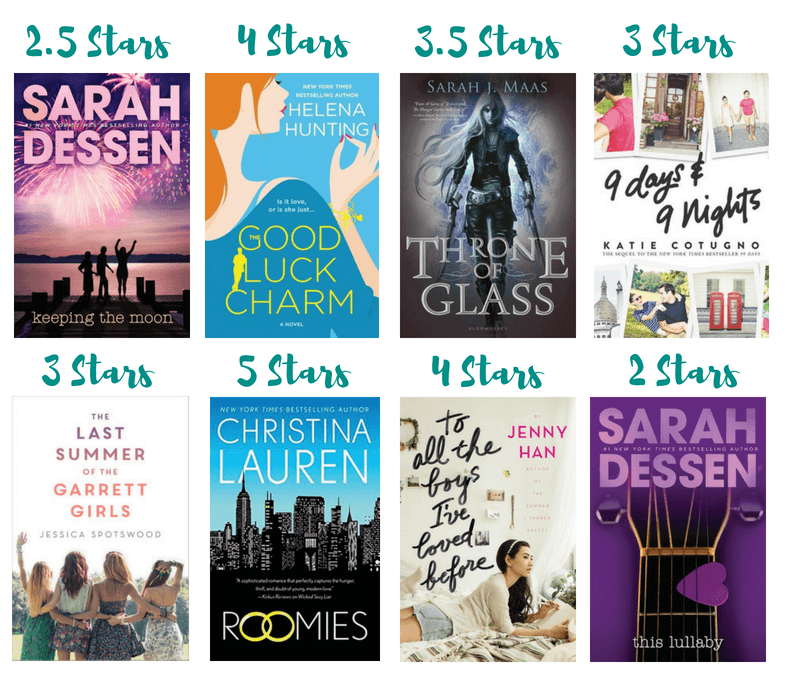 Books I Reviewed This Month
The Assassin's Blade (4 Stars)
Save the Date (4 Stars)
Scythe (4 Stars)
Stay Sweet (4.5 Stars)
The Way You Make Me Feel (3.5 Stars)
Dive Smack (3 Stars)
Royals (3 Stars)
Puddin' (4 Stars)
Leah on the Offbeat (2 Stars)
The Unexpected Everything (4 Stars)
Crazy Rich Asians (4 Stars)
China Rich Girlfriend (5 Stars)
Rich People Problems (4 Stars)
Dear Martin (4 Stars)
Finding Yvonne (3 Stars)
Stats:
Total Books Read: 5 in June + 8 in July = 13 books total

Total Novellas Read: 0

Rereads: 4
Favorite Book Read This Month: Roomies by Christina Lauren

Least Favorite Book Read This Month: This Lullaby just dragged on and on… I'm surprised because I know it's a lot of people's favorite Dessen book!

Book that Most Surprised Me This Month: To All the Boys I've Loved Before– I DNF'd it about 4 years ago after reading like 15 pages, and I decided to try it again on a whim via audio and I really enjoyed it!

Reading Challenge Updates
Goodreads 2018 Reading Challenge Progress: 55/80
Other Posts This Month
First Half of 2018 Releases I Haven't Read Yet
YA Books Featuring Grandparents
Top Ten a Song of Ice and Fire Characters Who Were Cut From the Game of Thrones Show
How is your summer going so far? Have you taken any vacations? Heading back to school soon? Let me know in the comments!
Related Posts