The first "summer" month is over (can you believe that?!) and it seems like June passed by in the blink of an eye! Honestly I can barely remember what happened at the beginning of June (aside from starting my new role at work and dealing with a major heat wave here on the West Coast) but I ended the month with a lot of travel and reading surprisingly more books than I realized.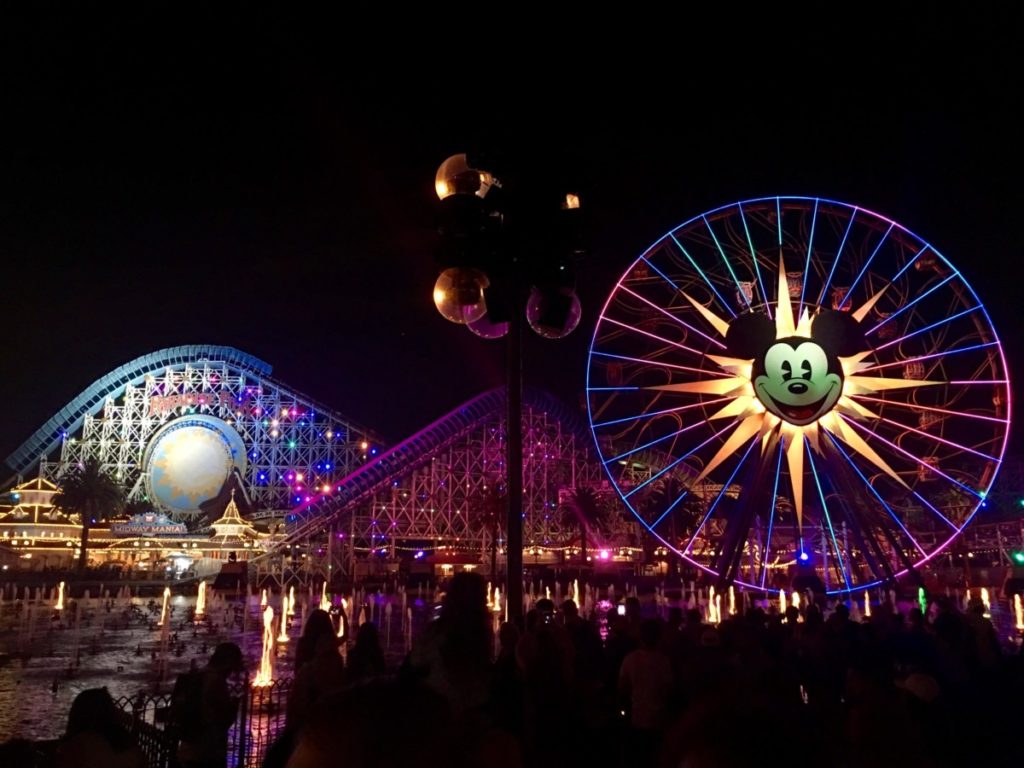 So in news that will probably surprise no one Max and I went down to SoCal for a quick Disneyland trip to celebrate my promotion at work. Though the trip was a whirlwind and summer is our least favorite season to visit the park because of the increased crowds, we managed to have a good time and got to hop on a lot of our favorite rides that we hadn't ridden recently (Splash Mountain, Soarin', Radiator Springs Racers). We had terrible luck with characters (we literally only ever saw them when they were leaving!!) but we did manage to see World of Color and had a decent view since we opted to stand down in the "splash zone." (WOC is my favorite Disney nighttime show so I was getting antsy having not seen it in a while).
Since our passes blocked us out from entering the park on Saturday, we used the day to visit some of our favorite Orange County locations and check out a dessert place that's recently gone viral, Sweet Cup (home of the ice cream taco). We had to wait about 10-15 minutes to order and then about 45 minutes for our ice cream to be ready, but it was worth it for the #aesthetic. I got the 'smores taco (it was OK) and Max got the "Monsters Ink" taco (REALLY GOOD) and we both agreed if we had a chance to return we'd reorder his again. The wait time was largely due to the fact that the "rolled" ice cream making process is so laborious (they spread the ice cream out on these slabs and work in the add ins/flavors and then roll it) but it was cool watching them make the desserts. It was fun finally having a "viral" dessert place we could visit on the West Coast!
Books I Read This Month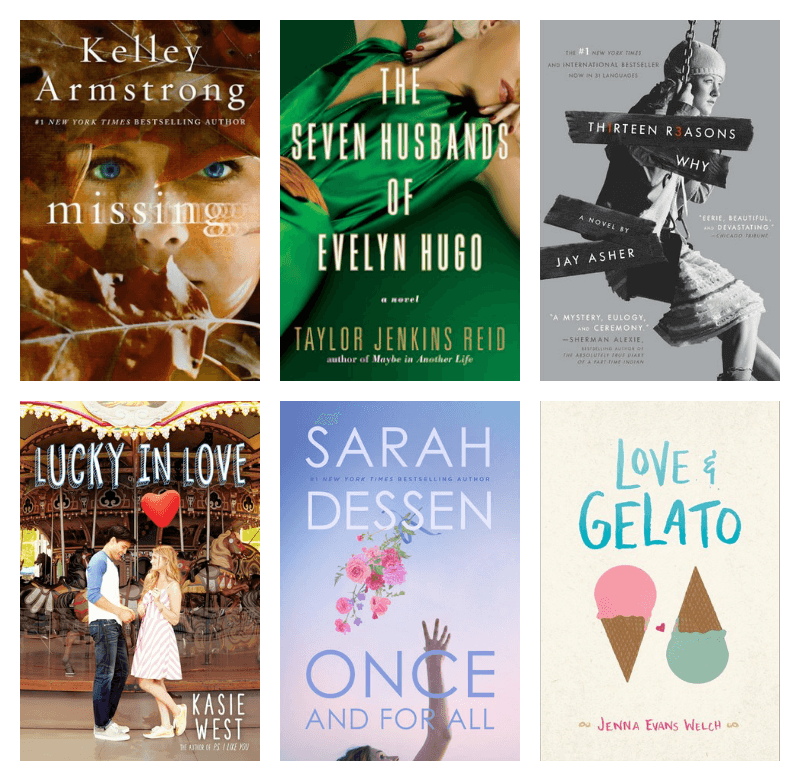 Missing (3 Stars)
The Seven Husbands of Evelyn Hugo (5 Stars)
Thirteen Reasons Why (3 Stars)
Lucky in Love (3 Stars)
Once and For All (2 Stars)
Love & Gelato (4 Stars)
Books I Reviewed This Month
Missing (3 Stars)
The Seven Husbands of Evelyn Hugo (5 Stars)
Once and For All (2 Stars)
Alex, Approximately (4 Stars)
Someone Like You (3 Stars)
Stats
Total Books Read: 6

Total Novellas Read: 0

Rereads: 0
Favorite Book Read This Month: The Seven Husbands of Evelyn Hugo– Such a departure from TJR's normal books but I loved it!!!

Book that Most Surprised Me This Month: Once and For All- I really thought I was going to like this one more!

Reading Challenge Updates:
Goodreads 2016 Reading Challenge Progress: 35/60
Bookish Events This Month:
Sarah Dessen on tour for Once and For All
Andrew Shvart's launch for Royal Bastards
Other Notable Posts This Month
I discuss the wide age range the YA genre covers.
Looking Ahead
I read a LOT of contemporary books this month (and this year, to be honest) so I'm going to try to make an effort to read some more paranormal and fantasy this summer (the books in those genres just tend to be sooo much longer that I think it scares me off!) My fall busy season at work starts around mid August so I'm hoping to get to as many books on my TBR before then (and squeeze in some R&R too!) The rest of the summer will be pretty work heavy for me, but Max and I have some fun dates planned such as seeing the new Spiderman movie and going to Ikea to get some new furniture (I personally LOVE Ikea).
How is your summer going so far? Any trips planned? Heading to Disneyland? Are you trying to read a certain type of book/certain books over the summer? Have you tried any trendy dessert places recently?Let me know in the comments!
Related Posts