There's no denying that December recaps are my favorite because I get to focus on Christmas and all of it's colorful, sparkly, and joyful glory. December means time off from work, cold weather, and more excuses to stay inside under my pile of blankets and read. This year was my second Christmas living with Max, and we had a great (if exhausting) holiday, running all around the state seeing our friends and family.
Our Christmas weekend started out pretty hectic. We spent Christmas eve-eve together (I had the day off work so I finished my wrapping and shopping and watched The Santa Claus when Max got home from work) and then on Christmas Eve morning we each opened a special gift we had for one another. Then starting at 2pm we were off to our 3 Christmas celebrations. Our first stop was my mom's side of the family, then we all caravaned over to my see my dad's side of my family, and then we hauled our way up to my parents house, which is about a 2 hour drive away. All in all we probably drove more than 200 miles on Christmas Eve night!
Christmas morning is always spent at my parent's house opening gifts, which is a huge production since there's a very specific system we've been following since we were kids: Everyone gets handed one present at a time each, and then we go in a circle and unwrap it so everyone can watch. This means the ritual can go on for hours (I think the longest was 4 or 5 ours once). After presents my mom cooked a delicious Christmas lunch, including our family's (I think sort of secret?) Salvadorian Turkey recipe. Then it was time for Max and I to hit the road back home.
That night when we got back to our place, Max and I finally had some quiet time to open the gifts we got for eachother. Max had run into some issues with some of my gifts (either with them being out of stock, pre-orders, or back ordered) so he wrapped up these hilarious papers with memes he made himself in their place. I thought this was SO funny, and such a clever idea!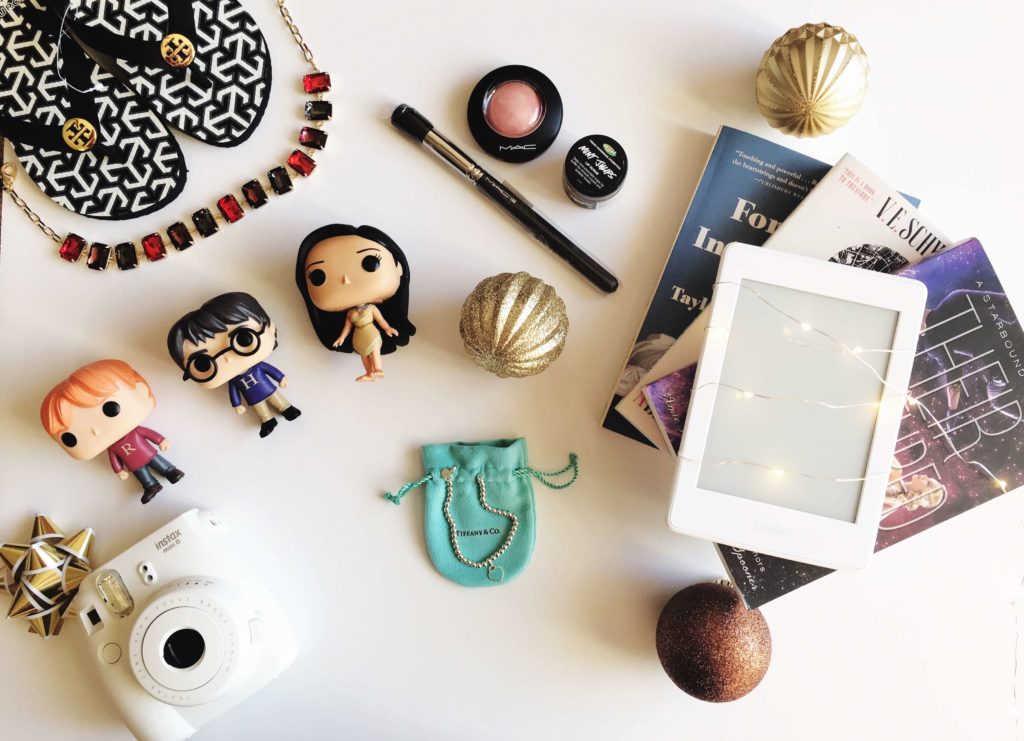 This Christmas ended up being SO wonderful compared to the disaster that 2016's been for most of us. I received some truly amazing gifts, such as my beloved Harry Potter Christmas sweater Funkos, my Tiffany bracelet, and my Kindle from my parents! I'm also super thrilled for the Instax Mini 8 camera that Max got me, as it's going to be perfect for the exciting trip we have coming up!
Books I Read This Month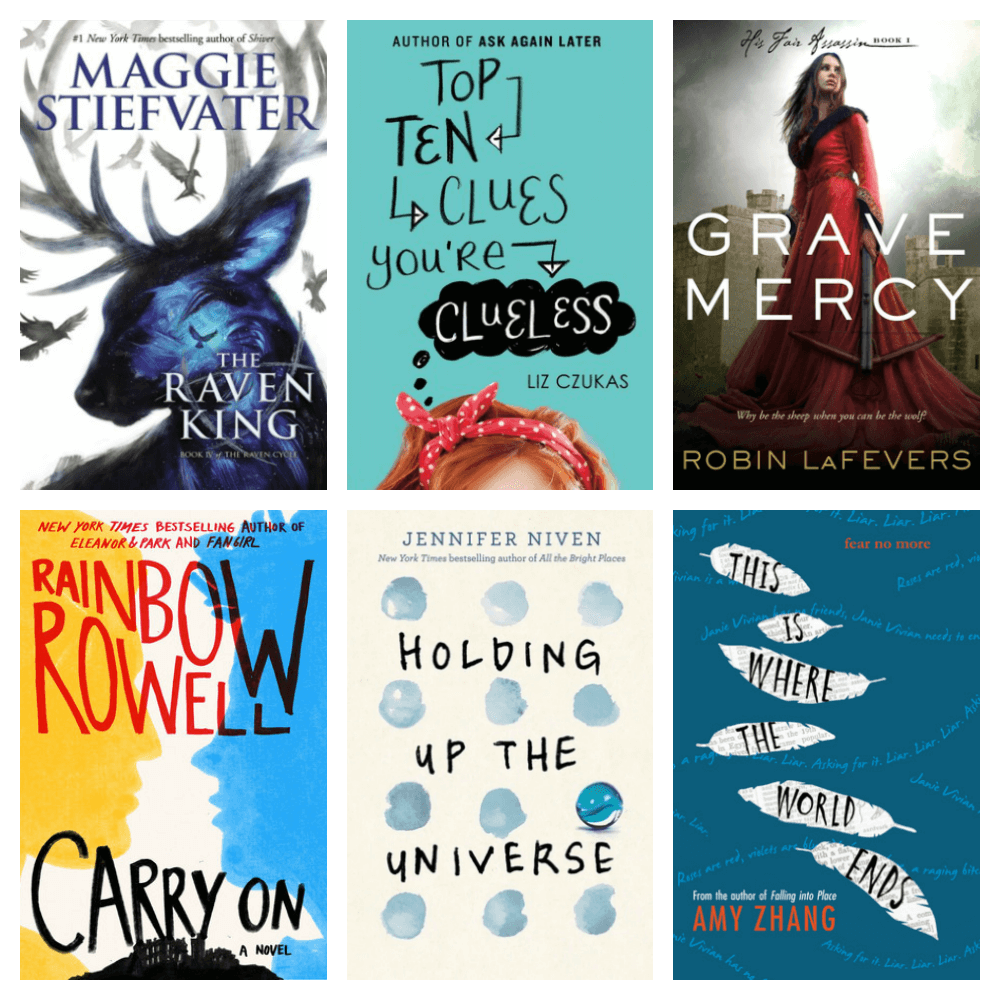 The Raven King (3 Stars)
Top Ten Clues You're Clueless (3 Stars)
Grave Mercy (3.5 Stars)
Carry On (3 Stars)
Holding Up the Universe (3 Stars)
This is Where the World Ends (2.5 Stars)
Geez this month certainly was the month of 3-star reads.
Books I Reviewed This Month
Last Will and Testament (3 Stars)
Outrun the Moon (4 Stars)
Shiny Broken Pieces (5 Stars)
The Boy Most Likely To (3 Stars)
Top Ten Clues You're Clueless (3 Stars)
The Raven King (3 Stars)
The Girl on the Train (2 Stars)
Stats:
Total Books Read: 6

Total Novellas Read: 0

Rereads: 0
Favorite Book Read This Month: They were pretty much all 3 star reads for me but I enjoyed Grave Mercy the most! I'll be posting a series review once I finish all 3 books!

Least Favorite Book Read This Month: This is Where the World Ends by Amy Zhang. It was just a bit too erratic and intense and non of the characters were likeable.

Book that Most Surprised Me This Month: Carry On was better than I expected!

Reading Challenge Updates
Goodreads 2016 Reading Challenge Progress: 56/50
Check out my round up post of 2016 challenges for all of the details!
Other Posts This Month
Recommendations Requested: Quaint, Small Towns
It's Not Me, It's You: 2016 DNFs
All I Want for Christmas is You: 2016 Holiday Book Wishlist
Gilmore Girls Series Rewatch Recaps for Seasons 1, 2 & 3
Posts I Loved This Month:
Cyra @ Rattle the Pages creates her favorite Dream Crate (I loved the villain theme!)
Cait @ Paperfury shares her secrets for creating origami stars.
Lauren from @ Bookmark Lit discusses movies and books with similar premises
How was your last month of 2016? Did the holidays treat you well? Let me know in the comments!
Save
Related Posts