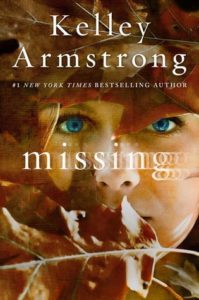 Missing
by
Kelley Armstrong
Also by this author:
The Masked Truth
Published by
Crown Books for Young Readers
on April 18th 2017
Pages:
384 •
Goodreads
The only thing Winter Crane likes about Reeve's End is that soon she'll leave it. Like her best friend did. Like her sister did. Like most of the teens born in town have done. There's nothing for them there but abandoned mines and empty futures. They're better off taking a chance elsewhere.

The only thing Winter will miss is the woods. Her only refuge. At least it was. Until the day she found Lennon left for dead, bleeding in a tree.

But now Lennon is gone too. And he has Winter questioning what she once thought was true. What if nobody left at all? What if they're all missing?
*Many thanks to NetGalley and Crown Books for Young Readers for providing an ARC in exchange for an honest review!*
I've been a huge fan of Kelley Armstrong ever since I read The Darkest Powers series back in high school, and loved her YA thrilled The Masked Truth (seriously, if you want an INTENSE YA thriller I implore you to go read it immediately). When I saw Missing on NetGalley, I had to snatch it up because I know that if anyone can write a thrilled that's going to keep my on the edge of my seat and actually raise the stakes (AKA not everything is going to wrap up neatly into a nice, happy, YA ending for everyone) it's Kelley Armstrong.
Missing starts off in a very small, rural town in Kentucky called Reeve's end- perfectly atmospheric for a thriller where teens are disappearing and the woods serve as both a refuge and a danger. Winter Crane starts to notice the string of teens that leave Reeve's End never to return (including her own sister) and once she meets a boy in the woods who is clearly running from someone, she finds herself unable to ignore the two situations and determines they somehow must be linked. When Lennon disappears after clearly being stalked by a psycho, Winter teams up with his brother Jude to find him, her sister, and answers to what happened to the other missing teens.
Setting wise, Armstrong crafted a perfect narrative- there are wild dogs, abandoned mine shafts, long-forgotten roads, and woods that serve as both sanctuary and prison. I felt an undercurrent of unease my entire experience reading the book, which is exactly what I hope to feel when reading a thriller. However, though I liked Winter as a protagonist well enough (she's smart, resourceful, and an aspiring doctor) I sometime felt that she was too clever and too analytical, putting together pieces of the mystery too clearly and neatly to be believable. Couple her with Jude, the extremely honest, logical, and rational thinker, and it took some of the excitement away from reading the story because they were often able to figure out what was going on ten steps ahead of everyone else which lessened the excitement and anxiety of the reading experience a bit.
That issue aside, I was super intrigued by Jude and Lennon's family and their ties to old Kentucky money and politics through their parents, and the comparison between their upbringing and Winter's upbringing in Reeve's end serves as an important social commentary regarding class and socioeconomic divisions that can exist mere hours away from each other. Just like Armstrong addressed the stigmas and social reactions to mental illness in The Masked Truth, I felt that she did a good job addressing social attitudes toward wealth and poverty without making her story feel like an issue book.
Overall: Missing is a thriller that sets the stage perfectly for its genre, with an atmospheric setting, a chilling antagonist, and plot points that don't hold back. However, sometimes the main characters almost proved too competent to be realistic teenagers and it took some of the suspense from the story. Yet I know I'll continue to pick up Armstrong's thrillers because they provide an atmospheric reading experience that stands out among most YA books in the thriller genre.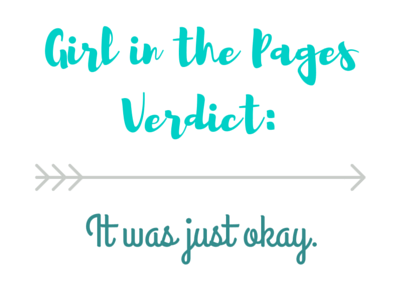 Related Posts