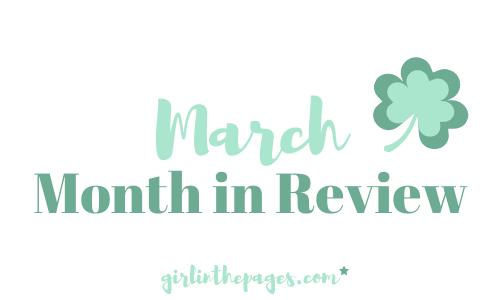 Well, 2020 has taken quite the turn, hasn't it? Never in my wildest, anxiety ridden dreams did I imagine that we'd be dealing with an international pandemic this year, or in my lifetime really. As of writing this, I've been in my house without leaving for 35 days. We're incredibly lucky that California took COVID-19 very seriously early on and put a shelter in place order out super early, so luckily things aren't too bad here though we're being extra cautious. Therefore, this month's recap doesn't have much to report aside from a plethora of homemade meals, a LOT of Nintendo Switch playing and quite a bit of binge watching (Tiger King, anyone)?
Max's birthday is in the first half of March and it was sort of our last "normal" event before the shelter in place happened. Even still, we didn't go out anywhere except to my parent's house where my mom made dinner for him and we played Clue and Apples to Apples. Not exactly the most thrilling birthday but better safe than sorry (also we're hoping to maybe head to Hawaii or somewhere else special for his birthday to make up for it!)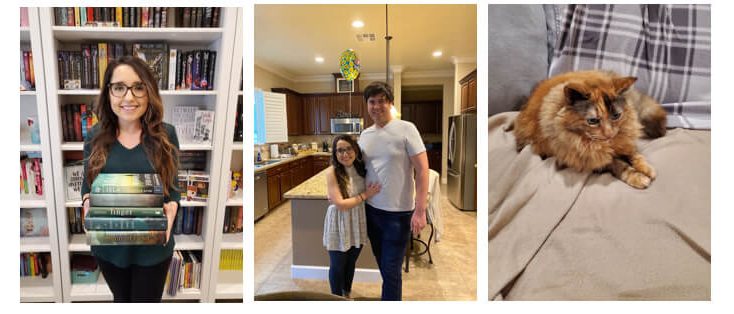 Switch Update
In our household we are happy to have had the foresight to have purchased a Nintendo Switch long ago (I hear it's near impossible to get one right now) and when we first heard about the shelter in place order one of the firs things I did was order Let's Go Eevee and Animal Crossing. This proved to be a VERY smart move as video games have been one of the things to help take my mind off the pandemic the most. I'm currently about 37 hours into Let's Go Eevee and loving it (I love that it focuses just on the Indigo League) and have beaten 5 gyms so far (I'm also pretty proud of grinding enough to have caught a Lapras recently lol). In Animal Crossing, Max and I have been tag teaming working on our Island, Luna Cove, and are actually pretty big fans of Tom Nook and the Nooklings lol. We ended up keeping our first island which included apples and a blue airport, though I'm sort of "meh" on the original villagers we got (Sprocket and Sylvia) but since I didn't remember much from the OG animal crossing I decided to just go with it. Since then we've had Stu, Bubbles and Skye join our island and are working on getting the campsite set up. I also love Blather and his soft, smol self. Next up is doing more night playing so I can finally catch some star fragments!
Shows Update
We've been making use of our (relatively) new Hulu subscription by watching Little Fires Everywhere (I am enjoying the show way more than the book and Reese Witherspoon and Kerry Washington are crazy talented!) We've also been bingeing The Good Wife which I'm addicted too currently (back in the day I loved a good courtroom drama novel and that seems to be expanding to tv shows as well!
My coworkers have all been obsessed with Tiger King and we generally host a virtual happy hour once a month surrounding a show we're all watching to I decided to give it a shot so I could join this month's call (last month it was Love Is Blind). BOY was Tiger King a wild ride! It was horrifying yet I still couldn't help but finish it? I wasn't expecting it to have such a true crime angle to it either!
Books I Read This Month
Books I Reviewed This Month:
A Heart So Fierce and Broken (4 Stars)
Girls with Razor Hearts (4 Stars)
The Honey-Don't List (4 Stars)
Don't Date Rosa Santos (3.5 Stars)
Loveboat, Taipei (3.5 Stars)
Stats
Total Books Read: 6

Total Novellas Read: 0

Rereads: 0
Favorite Book Read This Month: A Good Girl's Guide to Murder was excellent!

Least Favorite Book Read This Month: The Two Lives of Lydia Bird unfortunately put me in a reading slump!

Book that Most Surprised Me This Month: The Honey-Don't List was a fun inversion of the home renovation show trend!

Reading Challenge Updates
Goodreads 2020 Reading Challenge Progress: 18/100
Other Posts This Month
I shared my March 2020 TBR.
I highlight What I've Been Watching Lately.
I share What's On My Library List.
Related Posts