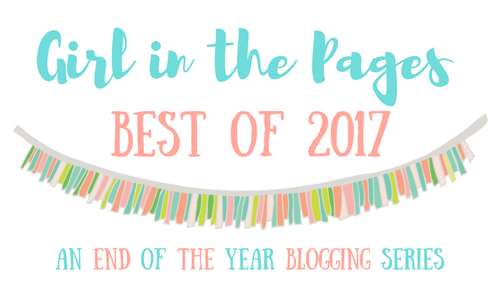 As we close out 2017, I'm rounding up all of my favorite books and recommending them by category throughout the last week of December! Everything from best releases, debuts, and back list books read will be featured!
2017 was the year that I really decided to read what I wanted to read, when I wanted to read it. I ended up reading more backlist than new releases, and it was an AMAZING feeling to feel like I was reading for me instead of to keep up with the never ending cycle of new releases. I read so many phenomenal backlist books, and I can't wait to share my favorites with you! See below for my favorite back list reads of 2017 and the year they were released!
Along for the Ride // This may quite possibly be my favorite Dessen novel ever. I LOVED the beach setting (also appropriate because I read it on the beach), the family dynamics, and the romance (Eli <3). It's dark and broody while also somehow being a fluffy-ish Dessen read at the same time. I also read this book on my birthday on the beach and Hawaii and it was the first book I read on my Kindle, so it holds a special place in my heart! Read my review here.
Nowhere But Here // Another book I read on my Hawaiian vacation, this book was put on my radar by Lauren and I was enchanted by the cover. The premise is so interesting- the protagonist is a chef cooking last meals for a prison- and there was so much food in this book it was mouthwatering. It's also set in a small Southern town and explores a lot of community and family dynamics. It was my first 5 star read of 2017! Read my review here.
The Hating Game // I'd been in a major romance slump since reading ACOMAF, because hello, who can measure up to Rhys? Well, this book cured me of it and reminded me that people other than SJ Maas can write a convincing, swoonworthy romance. I borrowed this one from the library but have a physical copy on my wish list this Christmas because I HAVE to have it for my collection! Read my review here.
Love & Gelato // If you ever want to read a book that makes you feel like you're in Italy, get your hands on a copy of this one ASAP. Though it reads a little young-YA to me, the settings were incredible and I love how the protagonists' story intertwines with her mother's own Italian adventure from decades ago. Read my review here.
Lady Midnight // I actually went to Target the day this book was released and bought a copy, but waited over a year to read it, as the length was really daunting, and I was worried about how I'd feel returning to the Shadowhunter realm after so many years (I like the last one I had read was in 2013? Or whenever Clockwork Princess came out). I shouldn't have worried because this book was SO GOOD and the SoCal setting was breathtaking and so unique compared to the NYC and London settings of the two previous series. I love seeing how institutes in different locations function! Read my review here!
The Name of the Star // This was my first foray into Maureen Johnson's books and I LOVED this one. I used to be all about the paranormal books when they were thriving in the mid-2000s so it was so much fun to return to the genre, and I loved the London setting and Jack the Ripper mystery element. Read my review here.
Mortal Heart // The past few years I've found it harder to get into fantasy novels, but toward the end of the year (once the weather started to cool down) I made a push to read some that had been hanging out on my shelf for a while. The His Fair Assassin's trilogy (soon to be expanded!) was SO good, and each book got progressively better and better for me. This one also has one of my all time favorite fantasy ships! Series review to come in 2018!
Crooked Kingdom // I procrastinated on reading this one for a loooong time (Max read it as soon as we received our pre-order and loved it and pestered me to read it for over a year). I was again daunted by it's length and sometimes heist stories exhaust me when I read them (so many things to keep track of!) However, Bardugo's writing was phenomenal and she keeps getting better with each book, and there were also a lot of laugh out loud funny moments amidst the darkness! Review to come in 2018!
Did you read any backlist books this year? If so, what were your favorites? Are there books that have been on your shelf FOREVER that you have been meaning to read? Let me know in the comments!
Related Posts