The first book of Maureen Johnson's paranormal series had been collecting dust on my "shelf of shame"  for several years after I picked it up from a Scholastic warehouse book sale, not completely sure what it was about but remembering that the title sounded familiar. This fall I've been going through a bit of a "spooky" reading phase (spooky being a highly subjective term as I do not do horror) and decided to pick up The Name of the Star on a whim one October weekend. I was enthralled by the books and by this introduction to Maureen's writing (which I had only come across once before in the Let It Snow Christmas anthology).
The Name of the Star (Shades of London, #1) by Maureen Johnson
Also by this author: Truly Devious (Truly Devious #1), The Bane Chronicles (The Bane Chronicles)
Published by Speak on October 2nd 2012
Pages: 372 •Goodreads

Jack the Ripper is back, and he's coming for Rory next....

Louisiana teenager Rory Deveaux arrives in London to start a new life at boarding school just as a series of brutal murders mimicking the horrific Jack the Ripper killing spree of more than a century ago has broken out across the city. The police are left with few leads and no witnesses. Except one. Rory spotted the man believed to be the prime suspect. But she is the only one who saw him - the only one who can see him. And now Rory has become his next target...unless she can tap her previously unknown abilities to turn the tables.
There's so much to love about The Name of the Star, and right from the beginning it sets the stage in one of the most popular settings for a good YA novel- a boarding school (and a British one at that)! For a paranormal thriller type book, I found that the British boarding school setting coupled with protagonist Rory's Louisiana roots made for the merging of two perfectly gothic backgrounds (the Southern Gothic and the ancient, English eeriness). I found The Name of the Star to be a wonderfully atmospheric read for Halloweentime, suitably unsettling without being keep-you-up-at-night-scary (at least for me).
The premise of the novel finds Rory, our protagonist, attending a year of boarding school in London as her parents are professors on a sabbatical in the UK. While Rory adjusts to her first semester abroad, someone is committing copy cat murders in the vein of Jack the Ripper. Throw in some paranormal shenanigans and a tight knit group of friends and The Name of the Star becomes a compulsively readable YA novel that balances on the knife's edge of being just too creepy (at least when you're reading it home alone at night during the fall, as I was).
One of my favorite things about this book was that the events didn't feel insular, as oftentimes they can in a YA novel. The murders that were happening were being acknowledged on a global scale, and the media played almost its own character in the novel, being used as a tool by Rory and her friends at times and serving as an important catalyst to propel the events of the novel forward, as the characters waited with bated breath for the next anniversary of a Jack the Ripper murder to see what would transpire on the same evening of modern day London. The character writing in and off itself in this novel was so on point, as the characters felt so rounded out as though I had spent several books getting to know them, not just one. I loved them all for different reasons, from Jazza's quiet loyalty to Boo's spasticness to Alistair's sass (more info about him, please)! I also have a ship that I am desperately hoping sets sail (mostly because I think Jerome is a dope and I picture Stephen as Cillian Murphy in my head, lol).
Overall: I was addicted and chilled reading The Name of the Star, and it got me in the perfect mood for fall! This story contains some tried and true successful tropes of the YA genre with pop culture's fascination with true crime  and historical scandal and packed it all up in a thrilling and intelligent narrative that isn't afraid to capture a darker note than a lot of other YA paranormal books. I immediately ordered the next two books in the series upon finishing this one, and I hope Maureen Johnson finishes the series one day!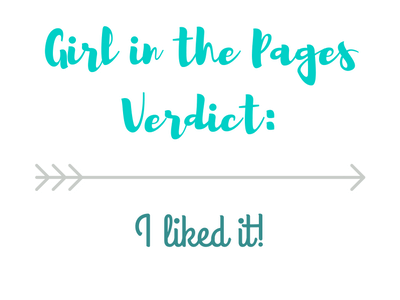 ---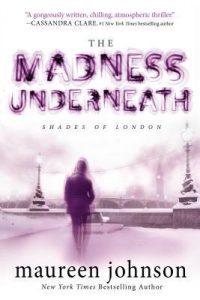 The Madness Underneath (Shades of London, #2)
by
Maureen Johnson
Also by this author:
Truly Devious (Truly Devious #1)
,
The Bane Chronicles (The Bane Chronicles)
Published by
Speak
on December 10th 2013
Genres:
Paranormal
,
Young Adult
Pages:
304 •
Format:
Paperback
•
Source:
Purchased
Goodreads

A new threat haunts the streets of London… Rory Deveaux has changed in ways she never could have imagined since moving to London and beginning a new life at boarding school. As if her newfound ability to see ghosts hadn't complicated her life enough, Rory's recent brush with the Jack the Ripper copycat has left her with an even more unusual and intense power. Now, a new string of inexplicable deaths is threatening London, and Rory has evidence that they are no coincidence. Something sinister is going on, and it is up to her to convince the city's secret ghost-policing squad to listen before it's too late.
Lately I've been super into binge reading series, so as soon as I finished The Name of the Star, I immediately ordered the next two books from Amazon. I couldn't get enough of the cold, drippy London setting, the ghost hunting, the unlikely alliances- I was hooked. I anxiously picked up The Madness Underneath hoping to return to Johnson's unique tale that merged ancient London horror with the quirky and dark Southern roots main character Rory boasts.
While The Madness Underneath picked up fairly soon after the events of the first book, I feel like not a lot happened in this book. There's this whole reveal with her boarding school, Wexford, being built on top of an old asylum, but I feel like the surface of that premise was barely scratched- instead, it's very much a book to develop Rory's character as she struggles with the aftermath of the events of book one, and how to find her place in a world where her priorities have radically shifted. I didn't mind the lack of action in this book, as I really felt for Rory and what she was going through- being so isolated by her ability and not having anyone to relate too (although her school situation was getting a bit ridiculous- you do have to do your homework AT SOME POINT). The book then all of the sudden ramps up very, very quickly toward the end and while my ship finally sailed, it was overshadowed by a VERY VERY VERY TERRIBLE CLIFFHANGER/PLOT TWIST THAT WAS NOT OK AT ALL. I literally went on at length about how it ended to my poor boyfriend until he finally fell asleep on me but I couldn't go to bed because I was so shook.
Also, I have to admit, while I definitely understand Rory is reeling from a semester full of trauma, I also felt like she was so sassy and skeptical of everything in the first book and she someone ends up getting manipulated a lot in this book. View Spoiler »Like hello, didn't everyone feel like Jane was creepy AF when reading this? Like she's OBVIOUSLY up to no good. « Hide Spoiler So while I appreciated all of the character development in this book, I also did find myself feeling like Rory went too far in the "woe is me direction" and become a malleable sheep for plot reasons.
Overall: While not as good as The Name of the Star (which is to be expected, since it doesn't have the Ripper premise), The Madness Underneath is still a decent installment into the series that allows for a lot of character growth for Rory. Though it functions as a bridge book, I can't wait to pick up my crisp, new copy of book three off my shelves and satisfy the feels left over from the brutal cliffhanger ending.
---
The Shadow Cabinet
by
Maureen Johnson
Also by this author:
Truly Devious (Truly Devious #1)
,
The Bane Chronicles (The Bane Chronicles)
Published by
Speak
on February 2nd 2016
Genres:
Paranormal
,
Young Adult
Pages:
376 •
Format:
Paperback
•
Source:
Purchased
Goodreads

Rory and her friends are reeling from a series of sudden and tragic events. While racked with grief, Rory tries to determine if she acted in time to save a member of the squad. If she did, how do you find a ghost? Also, Rory's classmate Charlotte has been kidnapped by Jane and her nefarious organization. Evidence is uncovered of a forty-year-old cult, ten missing teenagers, and a likely mass murder. Everything indicates that Charlotte's in danger, and it seems that something much bigger and much more terrible is coming.

Time is running out as Rory fights to find her friends and the ghost squad struggles to stop Jane from unleashing her spectral nightmare on the entire city. In the process, they'll discover the existence of an organization that underpins London itself—and Rory will learn that someone she trusts has been keeping a tremendous secret.
After the wicked cliffhanger that The Madness Underneath left off on, I had to pick up The Shadow Cabinet right away. While definitely an exciting installment in the series, it felt so very far from the events and tone of The Name of the Star and the Ripper story line. I missed the levity and humor of Maureen's writing, and Rory's personality seemed so dampened down (which could also be due to the premise of the story- rather than a fun yet creepy boarding school story, this book is basically Rory on the run, fully immersed in the world of the underground paranormal police force, for better or for worse).
While I missed the boarding school aspect, I liked getting to know more of the non-student supporting cast, such as Book, Callum, and Thorpe (especially seeing more of the human side of all of them, now that Rory's fully integrated into their world). There are also some truly excellent villains in this book, Sid and Sadie, who were fascinating and creepy and ruthless and written so realistically and seamlessly. They honestly make the rest of the antagonists who have appeared in this series pale in comparison and the chapters from their perspectives are like some crazy 70s era fever dreams. The ending of the novel left their story pretty open ended, so I really hope there's more resolution to their story in the next installment.
Along with the book feeling like it veered so very far from the events of the first installment in the series, it also delved heavily into more cult and political focused storylines, which I'll admit confused me. Rather than having a clear historical thread to parallel (as the first novel did with the Jack the Ripper plotline), there's a LOT of information about Sid and Sadie's cult from decades ago, the political "Shadow Cabinet," certain rules about stones and rivers guarding gateways to keep ghosts from running rampant around London. The book also was either going 1000 miles and hour or sort of dragging…I felt like the conclusion was REALLY fast and a LOT of things happened, but there was also a lot of waiting around for the first half of the novel.
Overall: The Shadow Cabinet is a interesting read that I enjoyed, however it has take The Shades of London series in a very, very different direction than when it started. If you're down for paranormal happenings, cults, shady politics and ancient rituals, the series is heading down the right path for you. While I miss Wexford and Alistair and Rory's sass from earlier in the series, I know I'll keep reading until this series has concluded because I enjoy the characters and story overall, even if it does feel like a very different series from where it started.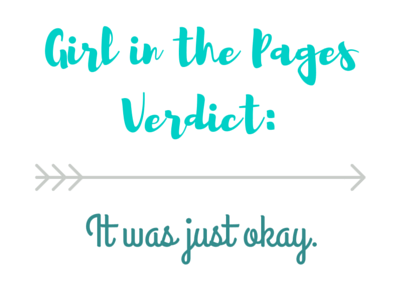 Related Posts