Hello, Sunshine
by
Leila Howland
Also by this author:
Nantucket Blue (Nantucket, #1)
,
Nantucket Red (Nantucket, #2)
on July 11th 2017
Pages:
368 •
Goodreads
A Prep School Girl with a Hollywood Dream

Becca Harrington is a reject. After being rebuffed by every college on her list, she needs a fresh start, so she packs up everything and moves to LA, giving herself one year to land an acting gig or kill herself trying.

Unfortunately, not everything turns out as planned, and after a few grueling months, LA is looking like the worst idea ever. As hard as she tries, Becca can't land an agent, she's running out of cash, and her mom is hounding her to apply to more schools. In an act of desperation, Becca and her friend Marisol start posting short videos online—with the help of their adorable filmmaker neighbor, Raj—and the videos catch the attention of a TV producer. Could this be it? Her big break? Or will she have to move back home with nothing but some bad head shots and a monstrous credit-card bill?

Becca may not get the Hollywood ending she was hoping for, but perhaps she'll learn there's more than one way to achieve her dream.

Readers will love every page of this funny, romantic, aspirational, and ultimately triumphant novel about a girl who just wants to make it on her own.
Thank you so much to NetGalley and Disney-Hyperion for providing a review copy!
I have such a soft spot for Leila Howland's Nantucket series, so I was thrilled to see a new book by her, although set on the West Coast. My NetGalley request to read Hello, Sunshine was approved with perfect timing as I had just listened to Leila's podcast interview with Sarah Enni on First Draft, and learned about her time spent as an aspiring actress herself. It set the stage perfectly for my reading of Hello, Sunshine as I felt more connected and as though I had more intimate insight to Becca's journey to stardom in Los Angeles.
Hello, Sunshine begins with a rather daring premise- Becca, a recent high school graduate, is rejected from all of the colleges she applied to and makes a deal with her mom to move to LA for one year to try to break into the film/tv/acting industry. While a bit of an unbelievable premise in some ways, it's refreshing in its realism in portraying Becca's struggles. From her dingy studio apartment to her cheap Ikea furniture to having to negotiate how much food she can afford, I appreciated that Leila didn't shy away from how hard it is to support yourself when you're young, especially in California (where rent- and just about everything else- is crazy expensive). I enjoyed reading about Becca's gradual understanding of how to balance working, financial responsibility, and acting and it reminded me of the determination and grit that Cricket has in the Nantucket series.
While at some points Becca's naiveté was a bit frustrating and surprising for someone who has wanted to be an actress for a while (for example, thinking she can just walk into agencies without an appointment or head shot and expect anyone to give her the time of day), I enjoyed learning about aspects of show business that I had no idea about. I knew breaking into the industry was hard (I knew many people in college trying to break into it from all angles- directing, producing, acting, etc.) however I was surprised to learn things like the catch-22 of becoming a member of the SAG or the fact that residuals aren't automatically paid to any actress/actor who stars in a commercial. I appreciated that Becca also learned she needed to pay her dues and never acted like a part or role was beneath her- she was always genuinely enthusiastic and honored to have the chance to be selected for any part.
Another element of this book that I really enjoyed was the support system that Becca finds in Los Angeles. Raj and Marisol, neighbors in her run down apartment complex, become more than casual acquaintances and they genuinely go out of their way to support each other's crafts and dreams. While I found the "big reveal" about one of them toward the end of the book to be a bit distasteful View Spoiler »Marisol is actually an heiress yet has been taking money from Becca because her inheritance hasn't kicked in yet « Hide Spoiler the novel showed how a strong support system is essential when embarking on your own, and it doesn't always have to be made up of the most conventional people or relationships.
Overall: I couldn't put Hello, Sunshine down once I started reading it, and breezed through it in just a few short sessions even during an extremely busy work week. I loved returning to Leila's writing and appreciated her slightly gritty humor and realism while still managing to write a fluffy summer read. I feel like Hello, Sunshine gave me not only insight into the show business industry but insight into Leila as well, and I can't wait to see what she writes next!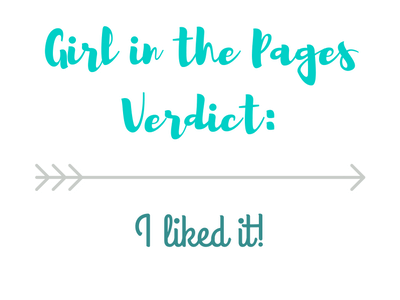 Related Posts