It's probably no secret by now that I am a beloved West Coast native and I LIVE for books set in California. I'm thrilled to see that a golden state setting is becoming more and more common, and will 100% prioritize books set in California on my TBR. I've decided to start compiling lists of the top YA books set in California and chronicling them on my blog. Today's post features books set in both NorCal (San Francisco!) and SoCal. And no, NOBODY who lives in SF actually refers to it as "Frisco" so if you ever come to the Bay Area, do yourself a favor and don't call it that (we do, however, say "hella").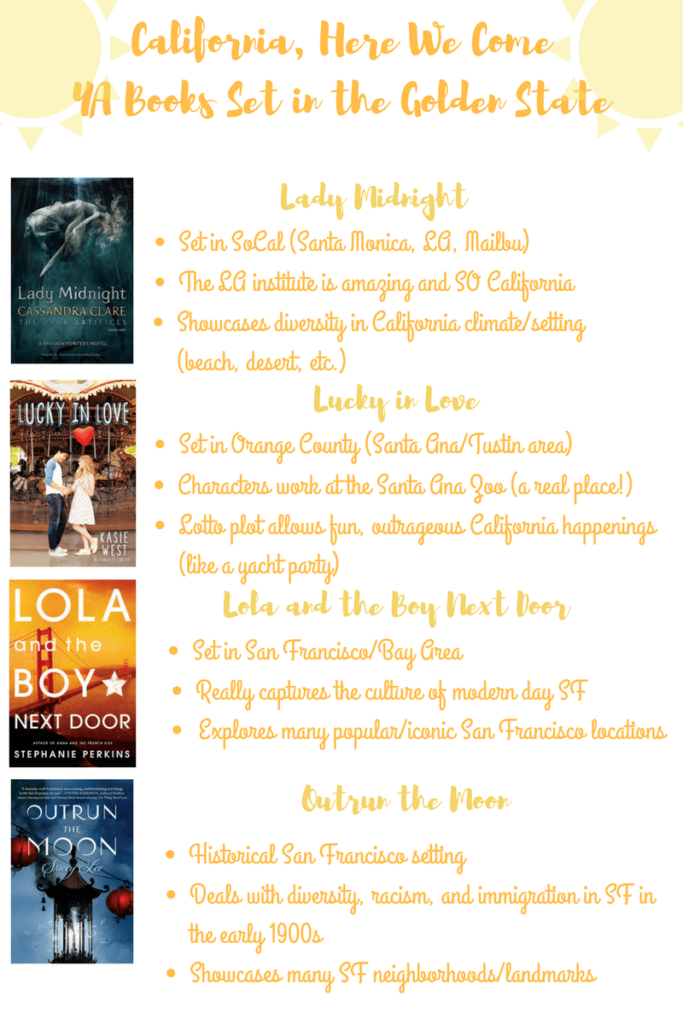 Lady Midnight | Lucky in Love | Lola and the Boy Next Door | Outrun the Moon
Have you read any of the above books? Do you find that you gravitate toward books set in certain parts of the world or US? Do you find your home state or country to be the setting for YA books? What's your favorite YA book that's set in California or your home location? Let me know in the comments!
Related Posts