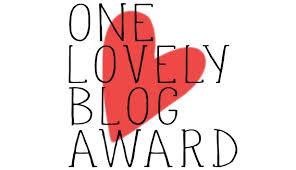 I'm so honored to be nominated for another blogging award by the lovely blog Bookish Things and Tea! This blog has been such an amazing experience for me since I started it in February and I'm thrilled to have others enjoy it as much as I do!
The requirements for the nomination:
You must thank the person who nominated you and include a link to their blog.
You must list the rules and display the award.
You must add 7 facts about yourself.
You must nominate 15 other bloggers and comment on one of their posts to let them know they have been nominated.
You must display the award logo and follow the blogger who nominated you.
7 Facts About Me:
1) Last winter was the first time I ever saw snow (not counting once when I was a baby and have no memory of, though there are pictures). Some friends and I rented a cabin two hours up north and and made titled snowmen and taught me how to play Scrabble (which, let me tell you, people can get very competitive over…)
2) I almost always prefer paperbacks to hardbacks, especially when they're printed on quality paper!
3) I own three full sets of the 7 Harry Potter novels, and various editions of some of the titles.
4) Halloween is my favorite holiday up there with Christmas, and I love the whole atmosphere of the holiday (I might've continued to go trick-or-treating long after it was normal…) I'm saddened that I no longer live in a neighborhood with many trick or treaters, as I love passing out candy and watching Halloween staples such as Halloween Town and Hocus Pocus!
5) My favorite ride at Disneyland/Disneyworld is Splash Mountain. I live for those crazy drops! (Although I refuse to sit in the front!)
6) My favorite chapter books as a child included Walk Two Moons (I still love this one!), Amber Brown, and The Babysitter's Club.
7) My favorite era to read/watch historical fiction from (regarding the US) is the 1920s!
Bloggers I'm Tagging: (Less than the requisite 15 because I'm not sure who's been nominated for this already!)
You should check out all of these blogs, they're great and all share a love and passion for books and bookish posts!
Related Posts