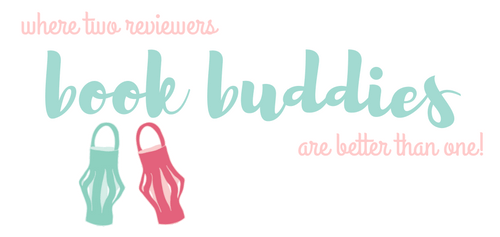 Book Buddies is a fun, collaborative review feature that I participate in once a season with my friend Lauren who runs the blog Bookmarklit. We choose a themed book for the season, read it, and then answer fun questions that pertain to the book's themes and each feature the book in our own way! Check out the second part of our feature on Lauren's blog!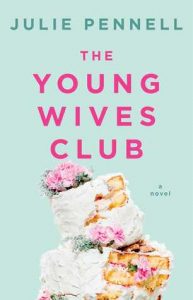 The Young Wives Club by Julie Pennell
Published by Atria/Emily Bestler Books/Alloy Entertainment on February 14th 2017
Pages: 320 •Goodreads

In Toulouse, Louisiana finding your one true love happens sometime around high school. If you're lucky, he might be the man you thought he was. But as four friends are about to find out, not every girl has luck on her side in this charming debut novel perfect for fans of The Divine Secrets of the Ya-Ya Sisterhood and Desperate Housewives.

Laura Landry's quarterback husband was her ticket out of Toulouse. But when a devastating football injury sidelines him, they're forced to move back to the small town she was so desperate to leave. As Brian starts drinking instead of rehabbing his knee, Laura must reevaluate what her future looks like…and if it includes her husband.

For years, Madison Blanchette has been waiting for bad-boy musician Cash Romero to commit to her. When wealthy George Dubois asks her out, she figures she may as well wait in style. Life with George means weekend trips to New Orleans, gourmet meals, and expensive gifts. At first she loves how George's affection sparks Cash's jealousy, but when George proposes to Madison, she finds herself torn between two men…

All Claire Thibodeaux wants is to be the perfect wife and mother. If she can do everything right she won't end up like her mom, a divorced, single parent trying to make ends meet. But when Claire's husband Gavin, a well-respected local pastor, starts spending late nights at work and less time in their bed, she can't help but fear that history is about to repeat itself…

Gabrielle Vaughn never thought she'd end up with someone like her fiancé. The son of a prominent congressman, Tony Ford is completely out of her league—which is why she lied to him about everything from having a college degree to the dark truth about her family. She knows she has to come clean, but how do you tell the love of your life that your entire relationship is a lie?

As these young wives come together to help each other through life, love, and heartbreak, they discover that there are no easy answers when it comes to matters of the heart.
Check out Lauren's post here!
Instead of a Q&A discussion format, book buddies will now be formatted a little differently each time, with elements that reflect the book we read. For The Young Wives Club, the story focused heavily on character development and distinct POV chapters for each girl. Lauren and I decided to center our Book Buddies post around each of the four main characters with our own unique feature. I decided to incorporate book recommendations that are reflective of each girl's story and experience. Read below to find out what I recommend you read next based on your favorite character!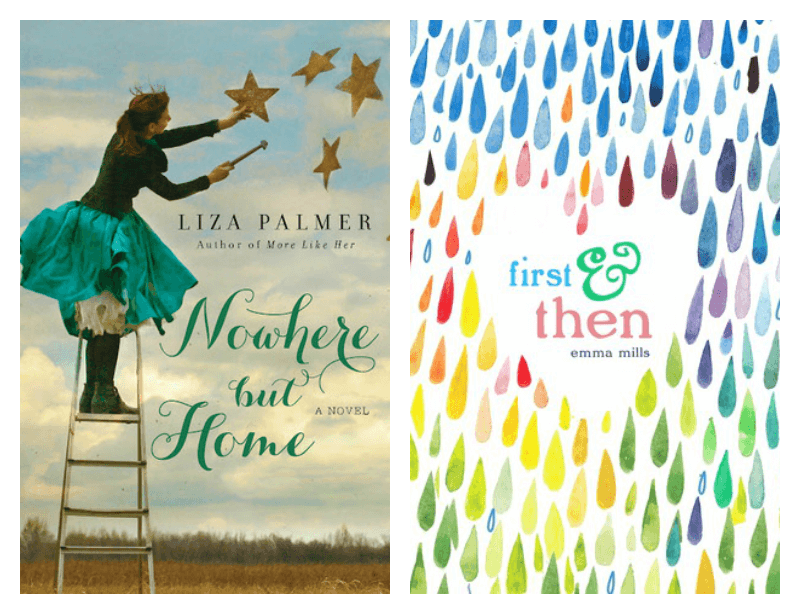 Nowhere But Home by Liza Palmer | Also taking place in a small town in the South where the sun rises and sets on football, this novel features a strong, independent female who discovers here own competence and confidence throughout the course of the story despite her town having preconceived notions of her, just as Laura does.
First & Then by Emma Mills | Another book with a strong female protagonist, Devon is intelligent yet initially doesn't strive for a bigger future for herself after high school graduation. As Devon starts to interact with a star football player, she's forced to reevaluate aspects of her own life and eventually set the goals for herself that she deserves, just as Laura does.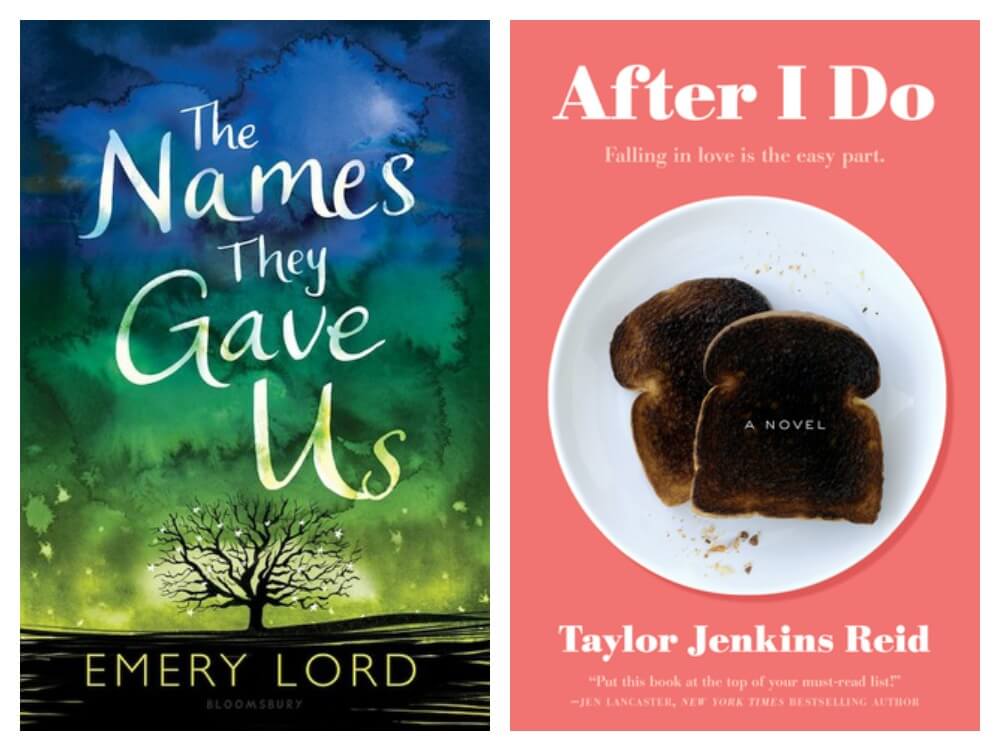 The Names They Gave Us by Emery Lord | This book is all about challenging your faith and realizing you can make space for other elements in your life and still have your religion. Claire begins her story very entrenched in ideas of how her life should be as the wife of a pastor, and goes through a similar experience of challenging her expectations of how things should be vs. how they are.
After I Do by Taylor Jenkins Reid | Claire is the wife at the beginning of the book that's been married the longest, and therefore has the most seemingly stable yet at times predictable home life with her husband. Some of their struggles reminded me of Reid's novel that showcases how seeds of resentment and boredom can sow themselves into a marriage after several years.
Isla and the Happily Ever After by Stephanie Perkins | Like Isla, Gabby is involved with the son of a prominent politician and must deal with the consequences that come along with dating someone from a high profile family.
The Distance Between Us by Kasie West | West's novel deals with the divide between socioeconomic classes, and Gabby's situation definitely mirrors the protagonist of West's novel, as she struggles to transcend living in poverty and rising above her personal circumstances.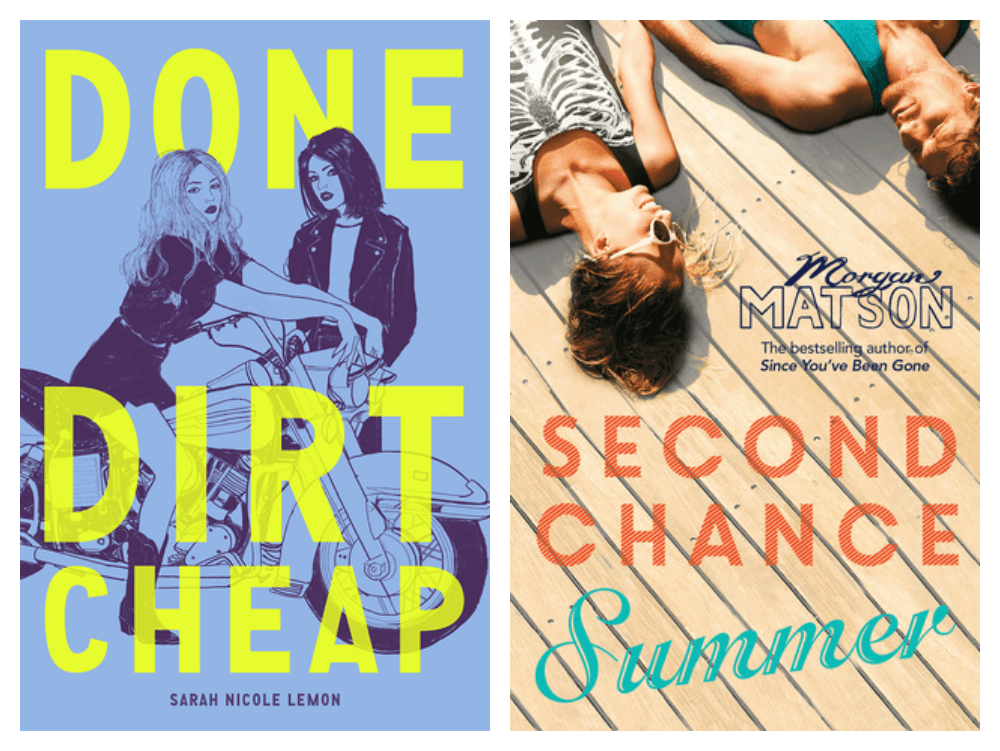 Done Dirt Cheap by Sarah Nicole Lemon | Madison definitely has that rebellious girl vibe, and Done Dirt Cheap is full of badass female protagonists, motorcycles, and complex family systems. It's a book I could definitely see Madison diving into.
Second Chance Summer by Morgan Matson | Without spoiling too much, Madison has to deal with someone close to her suffering from a terminal illness throughout the course of the novel. While she has a lot of personal development and self-exploration throughout the story, ultimately the illness in her family helps her refocus her own life's path.
---
What did you think of the small town featured in this book?
How was it similar or different to the place you grew up?
I admit that I like small town settings, and having never been to the proper South (I don't really count trips to Disneyworld, lol) Southern settings are always so interesting to me. I think the setting felt realistic in that the community was very insular and gossipy, but it didn't veer into the territory where the girls literally couldn't do a single solitary thing without being watched (that would have been too over the top for me). I also liked that there was diversity among the girls about how they felt toward their small town, how some were happy to stay and make it their home, and others wanted nothing to do with it once they left.
I thought I grew up in a small town, because the suburbs always felt so coddling and insulated when I was a teenager. However, when I went off to college and met fellow peers who ACTUALLY came from small towns (like one stoplight in the whole town) I realized that my sprawling suburb that I hailed from was actually quite large and fairly close to a major city. Now that I'm older I've come to really love and appreciate the quieter life of the suburbs and honestly I have no desire to live in a giant city with a million people.
Which character's experience resonated with you the most?
Whose story did you enjoy the least?
I found that I was most intrigued by Laura's story. I don't really have anything at all in common with Laura other than the fact that she's a hard worker in both her school and her job, but I really enjoyed seeing her realize her value and self-worth and begin to stand up for herself and demand more of herself throughout the course of the book. It was really rewarding to see her carve out her own path.
I really loved this entire book and all of the relationships it portrayed, so I definitely didn't dislike any of the POVs. However I would have to say that I probably enjoyed Gabby's story the least, solely because I found it the most predictable, and I felt like she didn't have as dynamic of a personality as the other three girls.
Mini Review
This book was honestly everything I was hoping for when I first read the synopsis. While it focused on a tightly knit friend group, it also showed a wide variety of relationships and marriages, and wasn't afraid to go into the messy details of sharing your life with someone. Each girl had a distinctive voice throughout her narrated chapters and a unique arc that felt right for her characterization. This story was definitely more about friendship than romance, as each of them faced more marital issues rather than successes. However, I found that even though I didn't like or agree with some of the choices and thought processes of the characters, I appreciated the realism of their mistakes and flaws. I also liked how it showcased a community where the norm for your late teens/early 20s is so vastly different than mine (I don't think I know anyone who was married before at least turning 24, and that's still pretty early for the people I know) and I think that this book could even be classified as New Adult because of the characters' ages and how they are still learning who they are as people despite the fact that they may already be married.
In my initial Goodreads review I mentioned how this book reminded me a bit of a more adult Sisterhood of the Traveling Pants novel (a series which I hold near and dear to my heart) and I still stand by that statement. I wish some parts and relationships had been a bit more fleshed out and the book a bit longer (I wanted more!!!), I was still seriously addicted while reading it and couldn't put it down.
Save
Save
Save
Save
Save
Related Posts