Happy 2021! Isn't is bizarre to be out of 2020, simultaneously the longest + shortest year of our lives?
I love this week of the year, that in-between time between Christmas and New Year's when I'm off work and blissfully unaware of which day of the week it is. This week was mostly focused on relaxing, tidying around the house and getting some content ready for the new year.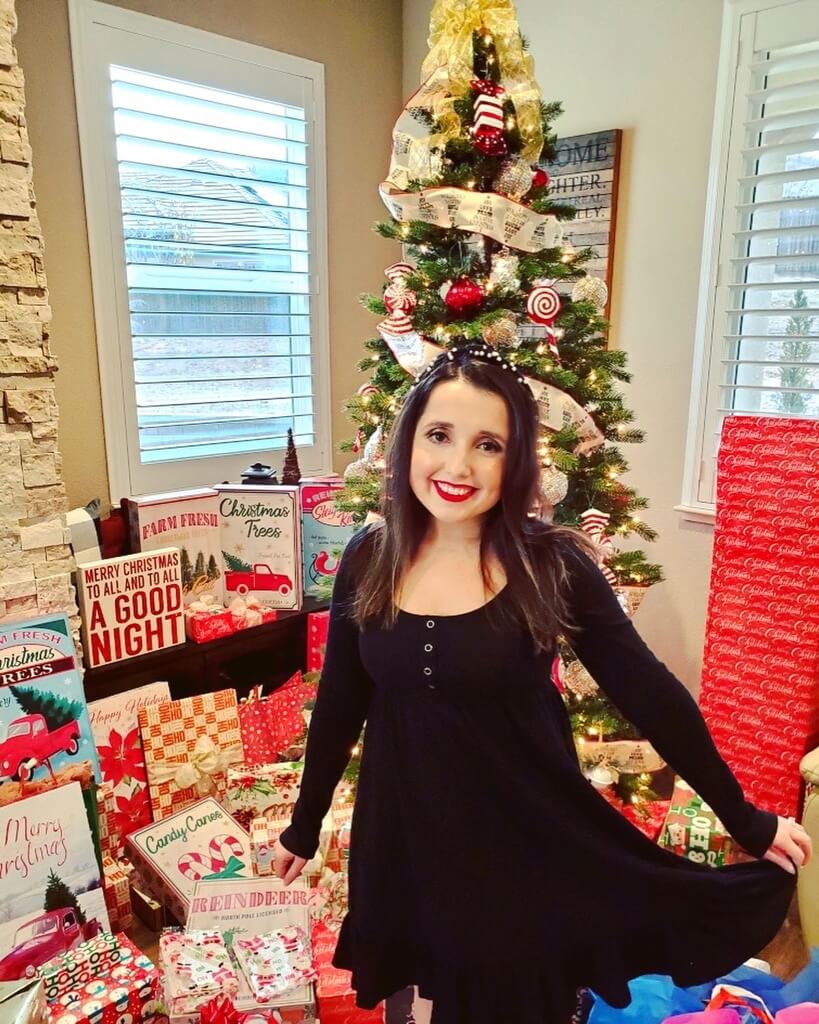 Target Dresses
This year it seems that Target has REALLY stepped up their game when it comes to cute, on trend clothing and I've been loving their affordable dress selection. The one I'm wearing in the Christmas photo above is a waffle dress (I love ANYTHING with waffle material) and can still be found on Target's site!
The Queen's Gambit
There seems like there's so much content to choose from on streaming services these days (and thank goodness for that since we cut cable last summer). Recently Max and I binged The Queen's Gambit and loved it. The first episode wasn't my favorite and didn't have me convinced but I'm glad I gave it another chance because I was hooked by the end of episode 2! (It also made me want to play chess again, my Dad taught me when I was little but I don't think I've played since elementary school!)
Clean Skincare
I'm slowly trying to transition my skincare to all clean products, and have done so with my makeup remover and vitamin C serum but still have more to go! Recently my skin has been super dried out due to the winter weather so I decided to try a few different new clean moisturizers from Sephora with a giftcard I received last Christmas and hadn't used. I'm trying the Farmacy Honey Halo Ultra-Hydrating Ceramide Moisturizer and the Tatcha The Dewy Skin Cream Plumping & Hydrating Moisturizer.
Story of Seasons: Friends of Mineral Town
I've been really into playing our Nintento Switch lately because what even is going outside with COVID? Max gifted me with this game for Christmas which is a remake of a popular older Harvest Moon game by the original Harvest Moon developers. I've been wanting to try out a real farming sim since I feel a little burnt out on Animal Crossing and I'm surprised by how different it is (definitely more grinding involved than ACNH!) It's really adorable though and a nice change of pace.
Related Posts