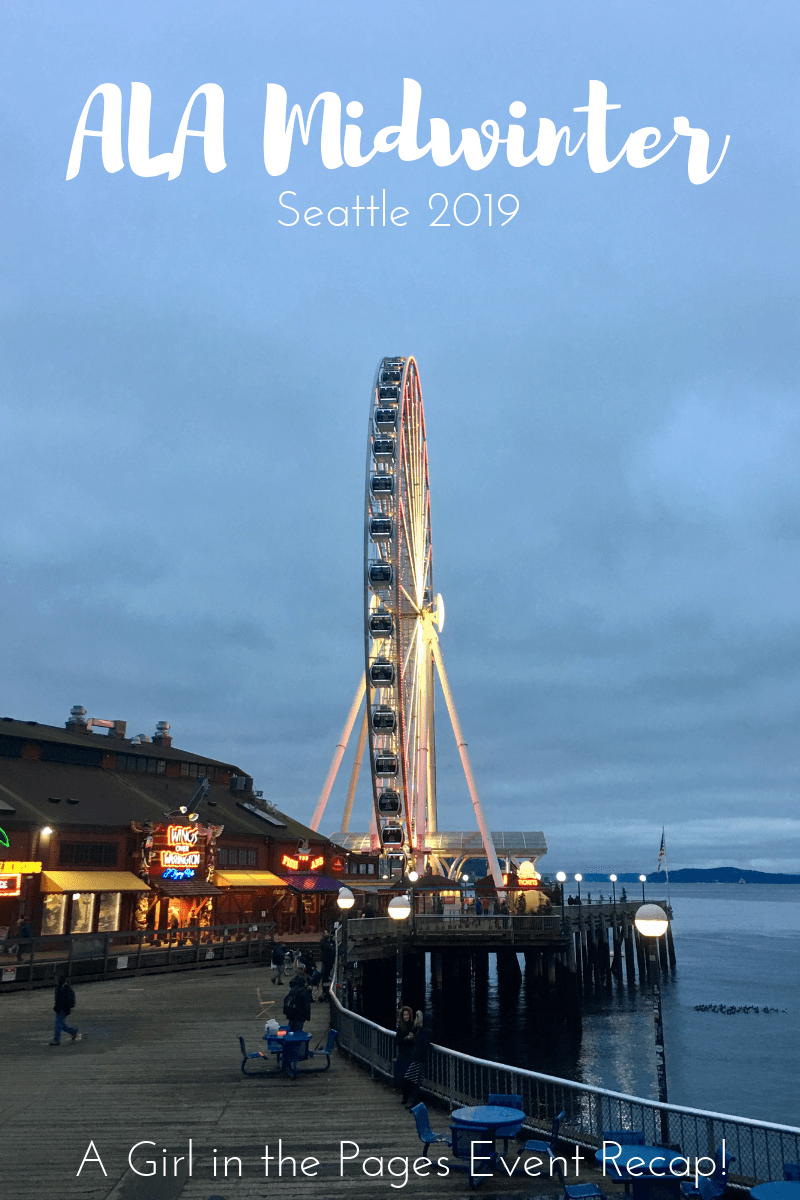 After 4 long years, I finally made it back to ALA! I had the chance to attend when I was still a baby blogger who had only been blogging for around one year, and I was so excited to have ALA return to the West Coast and attend as a seasoned blogger with 5 years under my belt! After a totally action packed January, Max and I hopped on a plane to Seattle to spend our last weekend of the month in the Pacific Northwest.
We'd both been to Seattle before (as we both have family in Washington) but it was our first time visiting together. I also hadn't been since high school/early college and I stayed with family in the suburbs outside of the city so it was my first time staying in the city itself. I. fell. in. love. Seattle reminded me of a smaller, cleaner, less sketchy San Francisco, and the breathtaking backdrop of the PNW (snow capped mountains, ice blue water, beautiful greenery lining the highways…) was truly breathtaking. It felt like I could BREATH in cleaner, crisper air while still being in a city! We stayed at a hotel we booked through the conference room block that was only about a 7 minute walk from the convention center, and it was a great location- right next to Nordstrom (my home-away-from-home) and walking distance to many of the major sites.
Day 0
We flew in on Friday and arrived in Seattle in the early afternoon. We lucked out and our hotel room was ready early, so we were able to promptly check in and then set out exploring! We immediately went to Nordstrom (priorities) and had a late lunch/early dinner to fill up before we really started sightseeing. After eating, we immediately headed to the convention center to get checked in for the weekend and learn the layout of the exhibit hall area. We then went to Pike's Place for a little bit, stopped by the city Target for some hotel room essentials, and decided to turn in early since I was pretty much useless by 8pm due to the Dramamine I had taken for the flight. Later that night Max ventured out for some Shake Shack (my new obsession, it was our first time trying it) and brought back fries and frozen custard (dinner of champions, obviously).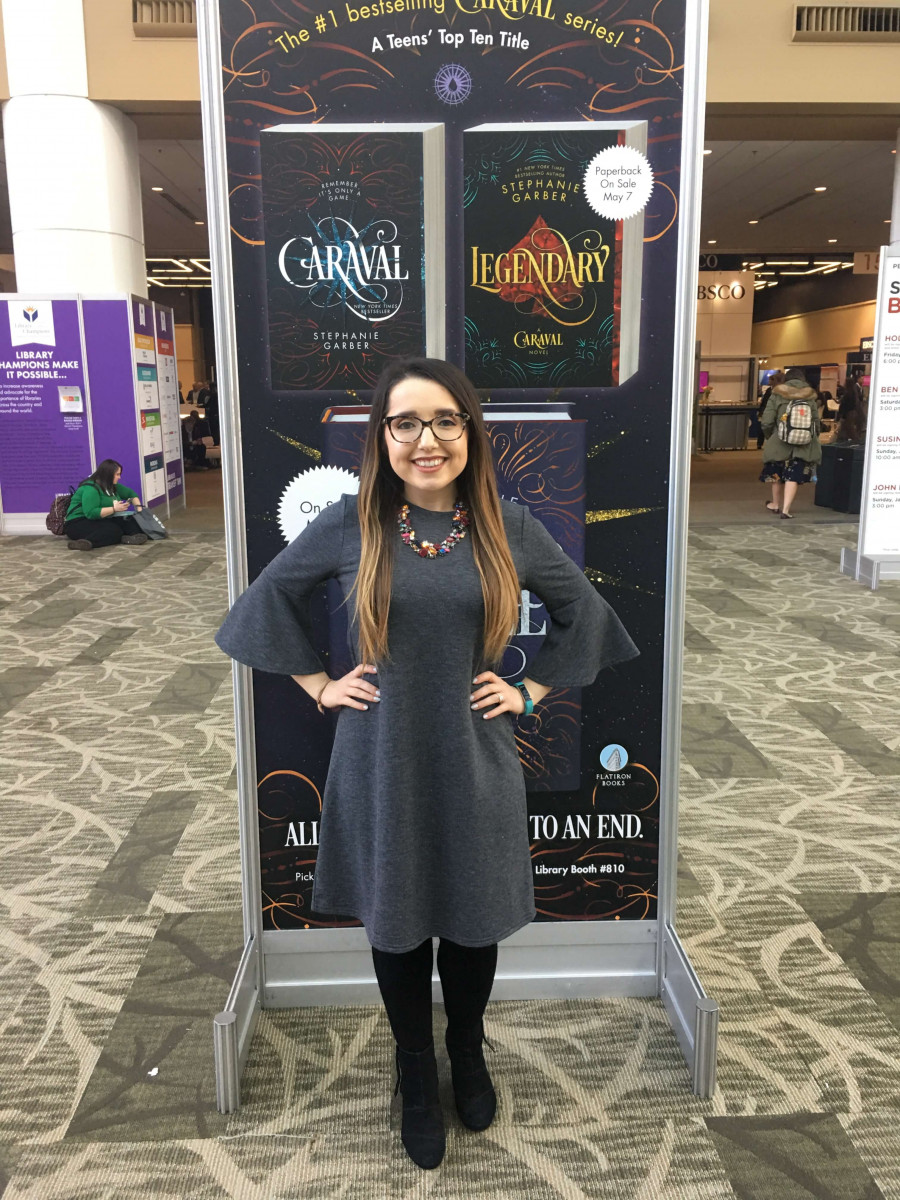 Day 1
We got up bright and early on Saturday to get ready for our first day on the exhibit floor. I had my floor plans and schedule I had made, but I honestly was not feeling super confident since there was very little released ahead of time in terms of a schedule for galley drops and author signings (at least compared to the annual conference I attended back in 2015- I think midwinter tends to be smaller). We immediately saw some fellow bloggers such as Andi, Jaime, Erin, and Nancy and all headed into the exhibit hall together. After getting acclimated to the vibe of the exhibit hall, we had a great time exploring, meeting publicists and authors, hearing about new titles, and picking up some truly amazing 2019 galleys!
Later in the day I happened across Madalyn who I had been hoping to see- I fee like we've been friends for ages online and it was so wonderful to finally meet her in person! She also introduced me to Chelsea and Jane who were also attending! Honestly, one of my favorite things about these conferences is the ability to meet so many other bloggers folks (finally!) in real life! Everyone I talked to was so kind, welcoming, and full of book recommendations.
In comparison to the annual conference in the summer, midwinter definitely had a more laid back vibe and the exhibit hall was way less packed. We found we didn't have to hang around super long each day to pick up the titles we were interested in, which left most of our afternoons/evenings open for exploring! We headed out around 3pm after Day 1 and went back to the hotel room to rest and recharge for the rest of the weekend. I caught up on blog reading while Max watched his favorite hotel room tv show, Diners, Drive Ins, and Dives (it's literally ALWAYS on when we're on vacation lol). We then headed out for dinner at the Cheesecake factory and got a good night's sleep to prepare for Day 2!
Day 2
On Day 2 we arrived at the convention center excited but not expecting much because Day 1 was so amazing we weren't sure how it could be topped! We still managed to pick up some great titles and attend a few highly coveted galley drops that all seemed to happen at the same time that morning! I was excited that Soho Teen was hosting an author signing for one of my highly anticipated 2019 novels, All of Us With Wings (it's set in San Francisco!!) and the author Michelle was so lovely (and I love how her cardigan matched the color of her cover)! Max also had to get a photo with the Baker & Taylor cats who were adorable and hanging out in the exhibit hall all weekend lol. We left mid-day for a warm lunch at Nordstrom (don't judge, they have like 4 restaurants in the Seattle Nordstrom since it's the flagship store and their French Onion soup is my jam) and then returned back to the exhibit hall for a short while in the afternoon. We then decided to return back to our hotel, change into comfier shoes, and explore Seattle some more!
We went back to Pike's Place and explored it much more thoroughly (who knew there were so many shops downstairs??), saw the infamous gum wall, and ventured down to the pier where we found the ferris wheel and an interesting amusement park style ride that seemed very similar to Disney's Soarin' Over California…(we didn't ride it ourselves but looked at the advertisements). Then we hopped in an Uber and headed to the Capitol Hill neighborhood, where we went to the fancy Starbucks Reserve shop (we have one in SF but this one was waaay larger and fancier) and then to perhaps my favorite meal of the trip at Pie Bar. It's literally this adorable, tiny little hole in the wall bar that specializes in PIE (you can get alcohol too but the pie is really the main attraction). I was a little skeptical at first because $8 for a slice of pie?? But it was the most heavenly, warm slice of apple pie that I've ever eaten in my life. Literally trying to think of an excuse to return to Seattle so I can go back for another slice! Huge thank you to Nancy from Ravenous Reader for recommending it to us!
Day 3
I will admit, by Day 3 we were pretty tired and already thinking about our long journey home that evening. So we packed up and headed to the convention center with all of our luggage, as we planned to go straight from the exhibit hall to the airport. The last day of the conference has a very different vibe- it's much emptier, and publishers are really aiming to get rid of all of their stock before they close up their booths for the day. Many of the publishers were hosting "take anything" times where you were allowed to take not just the promotional galleys but display copies, finished copies, etc, and some were selling finished copies that they had on display at a discounted rate. We wandered the floor for a bit before getting in the Macmillan line for their "take anything" time where each person was allowed two books. Shortly after we decided to head to the airport and said our goodbyes to all of the lovely bloggers and readers we had met over the weekend.
Overall we had such a wonderful experience at our first midwinter conference and found it to have a much more relaxed vibe with lower crowds than annual, though it did mean less events and author signings. We really enjoyed exploring Seattle and it felt so homey an familiar by the time we left (I've always said I would love to live in the Pacific Northwest, I'd just have to learn to deal with the cold)! While I'm not sure when we'll be able to attend ALA again (hopefully we don't have another 4 year gap!) I'm looking forward to returning to the conference again and also for the opportunity to explore a new city!
Related Posts