Permanent Record
by
Mary H.K. Choi
Also by this author:
Yolk
Published by
Simon & Schuster Books for Young Readers
on September 3, 2019
Genres:
New Adult
,
Contemporary
Pages:
432 •
Format:
E-Book
•
Source:
Overdrive
Goodreads
After a year of college, Pablo is working at his local twenty-four-hour deli, selling overpriced snacks to brownstone yuppies. He's dodging calls from the student loan office and he has no idea what his next move is.
Leanna Smart's life so far has been nothing but success. Age eight: Disney Mouseketeer; Age fifteen: first #1 single on the US pop chart; Age seventeen, *tenth* #1 single; and now, at Age nineteen…life is a queasy blur of private planes, weird hotel rooms, and strangers asking for selfies on the street.
When Leanna and Pab randomly meet at 4:00 a.m. in the middle of a snowstorm in Brooklyn, they both know they can't be together forever. So, they keep things on the down-low and off Instagram for as long as they can. But it takes about three seconds before the world finds out…
I apparently missed the wagon on Emergency Contact because I still haven't gotten around to reading Mary H.K.Choi's debut (oops) but I saw so many bloggers flailing about the gorgeous dust jacket for Permanent Record that I decided to request it from my library via Overdrive to see what all the fuss was about. It turns out that Mark H.K. Choi can write a great New Adult novel and I really enjoyed this slice-of-not-so-ordinary-life novel.
I am a huge fan of books that have regular protagonists who somehow end up dating celebrities/royals/etc (I just find the premise so improbable and fun) and this book has Pablo (legit named after Pablo Neruda) a college student working nights at a Bodega having a chance encounter with an Ariana Grande-tier pop star while working one night which leads to a whirlwhind turn of events in his life that's currently crumbling from a financial crisis. The story was equal parts unrealistic wish fulfillment (flying halfway across the world at a moment's notice, secretly dating someone who is regularly on billboards, etc) and painfully realistic situations (America's educational debt crisis, affordable housing crisis, etc). I think the balance of fantasy and cold reality made the story feel digestible without veering too far into one being too sad, unrealistic, ridiculous, etc.
Permanent Record is also the first book in a long time that I've read that truly felt like a "New Adult" book to me. With most of the protagonists in their early 20s and pursuing various life tracks (from college to acting to working full-time, etc) it firmly felt like it tackled the "young adult" issues and scenarios that are unique to the 20s. I CRAVE books like this!
The MCs were also both biracial and struggling to find their places in their life and steer the trajectory of their future, though in very different spheres. Pablo, the protagonist, is Pakistani and Korean and is semi-estranged from his parents who are divorced and who he developed a rift with due to his academic pursuits. There was some really well-written complicated family dynamics that were explored here, and I appreciated that Pablo's relationship with his mother wasn't one note- though they fundamentally disagreed about a LOT regarding Pablo's future, they still had a (strained) relationship that included awkward family dinners, dealing with his little brother's shenanigans, and failing to understand the other's expectations and dreams. It was painful and complicated and raw and multidimensional, rather than just a failed or non-existent relationship between parent and child for plot convenience. Pablo's father was also present and a real treat, a dreamer who Pablo often dismisses because of his age but who has ambitions and projects he aspires to despite his son's ageist thinking.
Leanna Smart, on the other hand, is more of an enigma, but through her growing connection with Pablo throughout the novel readers see that she's deeply unhappy despite her success, unsure about the content she is creating but also lacking the confidence to step out of a life that she claims to be tired of. We see glimpses of her non-celebrity self (such as when she is visiting with her Mexican grandmother) but also see how she's been molded and shaped by powerful people in the entertainment industry and is still susceptible to their manipulations. Both Leanna and Pablo are stuck in vicious cycles of self-doubt, ignorance and deep unhappiness that mirror each other's struggles though their lives are very, very different. The novel does an excellent job subtly highlighting that anxiety, panic, and other stressors can so easily be hidden behind a big personality, and manifest extremely differently from person to person, especially at such a formative age.
I don't want to delve too far into spoiler territory, but the ending was not an HEA and may not be satisfying to some. However, I do think Leanna and Pablo's relationship served to emphasize the issues in their lives and make them acknowledge their problems, which is so rarely a clean and easy process. The romance was a vehicle for a broader message and purpose that the story (at least to me) seemed to focus on.
Overall: Permanent Record is the New Adult book I didn't know I needed. Though in some ways a quiet slice-of-life story, the novel also portrayed a subtly yet deep depiction of suffering plaguing different characters from very different walks of life. Mary H.K. Choi has a brilliant and heartbreaking touch writing about characters in their early 20s and I can only hope this is indicative of more similar novels to come.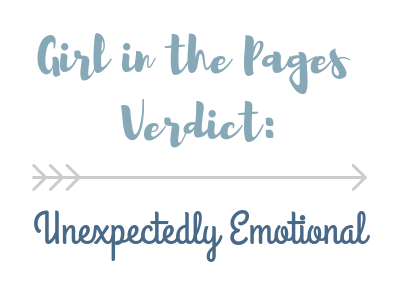 Related Posts