I've made a lot of reading resolutions for 2017, and one of them is to be better about cultivating a monthly TBR. I know so many bloggers do beginning of the month TBR posts and I always LOVE reading them, so I've decided to post my own as well! I will include my physical, e-book, and ARC TBRs as well as a status update of where I am prior to starting my upcoming month's TBR.
Reading Progress Prior To This Month: 14/60 Books Read
Physical TBR
Caraval | I desperately need to read this one since everyone raves about it!
Windwitch | This has been on deck for a while and I need to get to it while Truthwitch is still fresh in my mind.
ACOTAR | Re-reading in preparation for ACOWAR's release!
Books For Author Events and Signings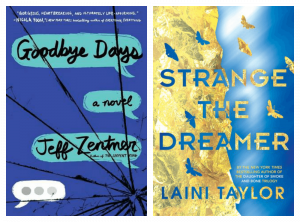 I've pre-ordered both of these since I will be lucky enough to attend author signings this month for both authors! I like to try and have the books finished by the time I meet the authors, but it's not always feasible.
NetGalley/ARCs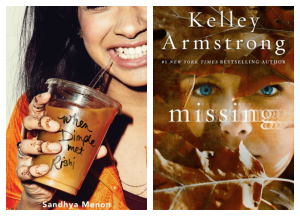 Missing | Thanks so much to NetGalley for this e-galley!
When Dimple Met Rishi | The lovely and incredibly generous Kristin passed along her extra review copy to me! I can't wait to read this!
Library/OverDrive TBR
City of Saints and Thieves | I randomly saw this was available through my local library's Overdrive and I snatched it up.
Harry Potter and the Sorcerer's Stone | So if you've been reading my blog for a while, you're not surprised to know that I have a hard time with audiobooks. I'm trying to see if listening to rereads will be easier, since my mind tends to wanter (but with a reread I don't really have to worry if I zone out for a bit and miss something). Max and I have been listening to this together during our commute to work.
Do you make monthly TBR lists or plans? Do you find it to be constricting or does it help you get more reading done? Are any of these on your TBR this month too? Let me know in the comments!
Related Posts