2016 may have been a flaming garbage pile of a year in many ways, but it had some bomb author events and book releases! I was so lucky to attend SO many author events over the course of the past year and I thought I'd put a post together to give a quick recap of each!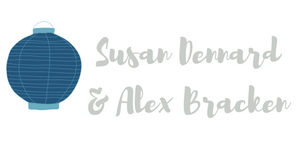 This was my first bookish event of 2016, and it was AMAZING. There was such a good turn out, and Alex and Susan have a really great natural chemistry! I can't wait to see them again this month! You can read my entire recap about the event as well!
Emery's event was a smaller one but she has such a HUGE presence, and I loved the conversational format of her event. When We Collided was my first novel from her, and incidentally my favorite, and it was very moving hearing her speak of her personal connection to it. I can't wait for her 2017 release! You can read my original recap of Emery's event here.
I had the pleasure of attending the launch for Outrun the Moon and it was really enjoyable! Stacey clearly puts a lot of research and work into her historical fiction novels, and being the academic I am, I loved her PowerPoint presentation on the history of the San Francisco earthquake. Having that context going into the book was a great primer.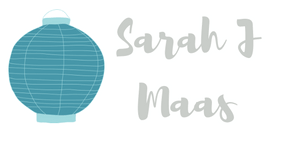 Sarah's event was insane. There were SO many people there, but I was lucky enough to snag a special spot in the first row. Her personality is so vivacious and magnetic and unfiltered, and I was instantly mesmerized. I can only pray that she comes out West again to promote ACOWAR! Due to the high volume of attendees as her signing she wasn't posing for pictures, but Max managed to capture a candid of me getting my book signed!
The launch party for The Crown's Game was SO much fun! The decorations were sparkly and gold and perfect, the pastries were amazing (Sprinkles mini cupcakes!) and the photo area was so much fun! Everyone got a crown and got to be a Tsar themselves that evening. It was definitely one of the bookish highlights on 2016!
Did you go to any memorable bookish/author events in 2016? Any book launches? If so, which ones were your favorites? Which 2017 book events are you most looking forward to? Let me know in the comments!
Save
Save
Save
Related Posts