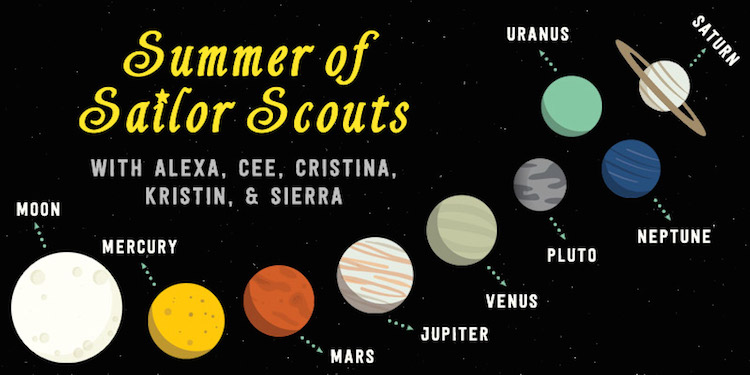 Hello and happy summer, lovely readers! I am so excited to announce that 2016 is going to be The Summer of Sailor Scouts!
Origin
Earlier this year,
Alexa of Alexa Loves Books
,
Cee of The Novel Hermit,
Kristin of Super Space Chick
,
Sierra of SDavReads
& I all discovered that we shared a mutual love and appreciation for Sailor Moon! After exchanging plenty of flailing tweets and constantly bringing up our love for this magical and empowering story, we felt it was only right to celebrate it – and that's what happening this July. Every week will feature a brand new blog post per day from each of us, and we're so excited to be sharing the Sailor Moon love with all our readers!
Schedule
If you're curious about what to expect from Summer of Sailor Scouts, here's the official schedule:
June 29

:
The Sailor Moon Book Tag + Event Announcement (Today!)
July 4-8

:
Sailor Scout Book Recommendations
July 11-15

:
Sailor Moon Favorites
July 16-22

:
Sailor Moon Swag
July 23-29

:
Sailor Moon Manga (Vol 1.) Read-along + Discussion
Also, the event will be going from blog to blog, so please make sure you're following all of us! Here's the posting schedule:
Without further ado, here is the Sailor Moon Book Tag!
A book that makes you hungry
When We Collided by Emery Lord | Jonah's an aspiring chef and reading about his recipes, restaurants, and cathartic time in the kitchen will activate your appetite!
A book featuring technology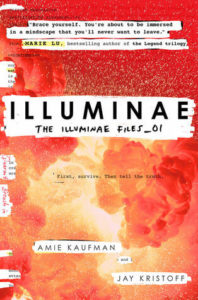 Illuminae by Amie Kaufman and Jay Kristoff | Not only does this book feature technology heavily, but it has technology play a major character (Am I not merciful?).
A book inspired by mythology or folklore
A Court of Mist and Fury by Sarah J Maas | The second book in the A Court of Thorns and Roses series is modeled after the myth of Persephone and Hades (and also, you know I was going to find an excuse to mention this book at some point ;))
A book that gave you strong feelings
Tiny Pretty Things by Sona Charaipotra and Dhonielle Clayton | I loved this book but it gave me major anxiety while reading with all of the suspense and backstabbing!
A book that made you want to play video games
The Unbecoming of Mara Dyer by Michelle Hodkin | The creepy asylum setting and the unreliable narration by Mara would make the PERFECT (and most terrifying) video game.
A book featuring elemental magic
Shadow and Bone by Leigh Bardugo | I love the elemental systems of magic in this series, and I would definitely be a Tidemaker.
A book featuring music
Just Listen by Sarah Dessen | While music doesn't play an overwhelmingly large part in the novel, it holds a special significance in aiding Owen in teaching Annabelle, and himself, how to truly listen.
A post-apocalyptic book you loved
Angelfall by Susan Ee | I love love love the unusual take Ee takes in this series, from the more original view of the angel trope to including mental illness and a California setting.
A book about time travel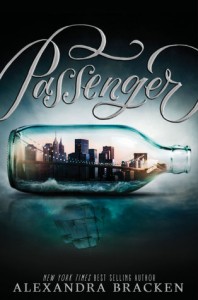 Passenger by Alex Bracken | This book covers so many places and time periods, and has one of the most stunning covers I've ever seen.
A favorite middle grade book
The Westing Game by Ellen Raskin | Quite possibly my favorite middle grade book ever, it feels like a game of Clue come to life.
A book/series with hidden identities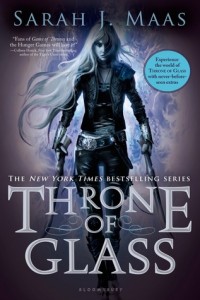 Throne of Glass by Sarah J Maas | While I can't specify who has the hidden identity without spoiling, I loved finding out who was hiding in plain sight in this series!
A book for animal lovers or a book with an animal loving protagonist.
The Princess Diaries by Meg Cabot | Fat Louie, anyone?
---
Giveaway!
Save
Save
Save
Save
Save
Save
Save
Save
Save
Save
Save
Save
Save
Related Posts