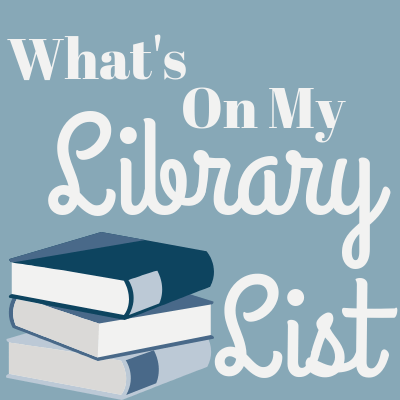 What's On My Library List is an original feature I started to highlight some of my most anticipated reads I have on hold through my local library that I am eagerly waiting for!
With a renewed passion for reading in 2023, I plan on leveraging my digital library access more than ever. It's really changed the way I collect books and 90% of the physical books I purchase are from books I have already read (via library or ARCs) that I enjoyed and want to add to my library. This has helped me budget more effectively, add less clutter to my home and avoid waste/having to declutter books I didn't enjoy. I'm lucky that my library has a ton of books I"m interested in reading and purchases quite a few of my recommendations!
Currently Checked Out:
Surprisingly, nothing! I have my plate full right now with ARCs and Kindle Unlimited books (separate post on that to come!) and am trying not to check out more books that I can realistically read (which I have def been guilty of in the past!
On Hold: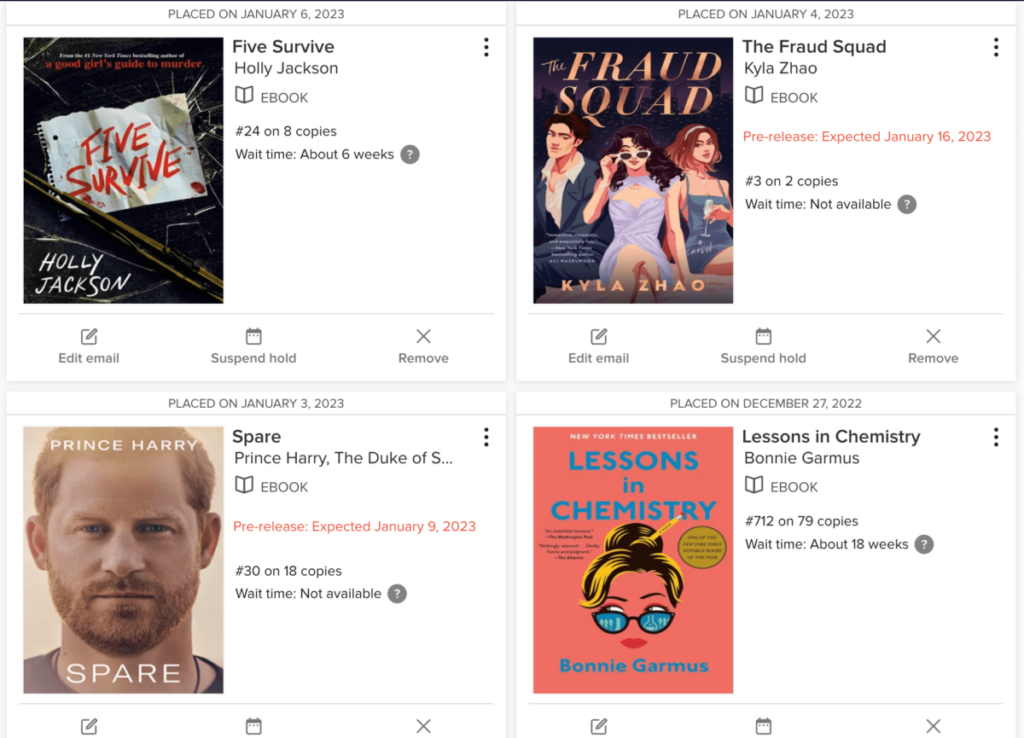 As you can tell, I'm on a bit of a nonfiction/memoir kick, especially regarding royalty (I've been interested again ever since finishing the latest season of The Crown on Netflix). I'm super intrigued for Spare as I just watched the Harry and Meghan doc on Netflix and have so many thoughts about it! I'm also excited to dive into Tom Felton's memoir as well! As you can see, there's quite long wait lists for these memoirs!
Speaking of long wait lists, holy cow Lessons in Chemistry is still so popular! I've seen everyone rave about it on year end lists for 2022 so decided there was no time like the present to get in line, lol. Rounding out my holds is a thriller (the newest from Holly Jackson!!!) and The Fraud Squad which is giving me Bling Ring vibes.
What are you waiting on at the library lately? Let me know in the comments!
Related Posts