Spare | January 10 | I watched and was enraptured by the Harry & Meghan doc on Netflix, and I'm so intrigued to see what kind of tea is spilled in this book!
 The Fraud Squad | January 17 | This is giving me Bling Ring meets Crazy Rich Asians meets Inventing Anna vibes. I love the whole trope of average girl infiltrates high society and/or royalty.
Begin Again | January 24 | I love Emma Lord and I LOVE YA/NA books set in college (there needs to be more!) College is such a magical, unique time when you get to be an adult without all of the responsibilities and I'm excited to see what Emma Lord does in this setting!
Chain of Thorns | January 31 | What's left to say about this one? I feel like I've been waiting for it forever and I have had it preordered for months! This is probably my second favorite Shadowhunter series after The Infernal Devices!
Finlay Donovan Jumps the Gun | January 31 | This has been such a cute, hilarious and sometimes dark cozy mystery series, and really my first time trying out the genre. I'm excited for the next installment and really need to get around to reading other similar titles!
End of Story | February 14 | I loooove romances that have some sort of fate/time travel element to them, and the fact that this one is releasing on Valentine's day is a cute touch!
What Happened to Ruthy Ramirez | March 7 | I'm a fan of a good thriller and this one has a unique premise that merges thriller with reality tv, so I'm intrigued to see how the thriller/comedy balance will work. I'm also always looking for more Latinx representation in my reads!
The Cuban Heiress | April 11 | I've never read a Chanel Cleeton novel that I didn't adore and I'm stoked that we're getting another Cuban focused historical fiction novel from her this year. I swear I learn so much from every story she writes, and I love how they're all usually loosely connected.
Lying in the Deep | May 2 | Having a thriller set during Semester at Sea is such a unique idea! The premise sort of gives me old school Agatha Christie vibes too, but darker.
Love, Theoretically | June 13 | Is this probably going to be a formulaic, hate to love romance that Hazelwood is so known for? Most likely. Am I still going to read it and be obsessed? Also very likely.
Are any of these on your most anticipated list for 2023? Let me know in the comments!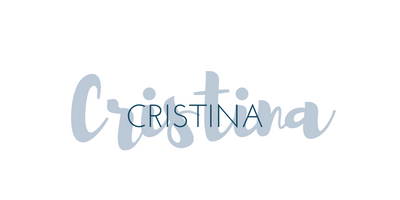 Related Posts