Every so often I get in the mood to binge some adult fiction to break up all of the YA fiction I read. Hello, Sunshine kept popping up this summer around the blogosphere and as a huge Food Network junkie I was really intrigued by the premise. I finished the book pretty quickly and then decided to dive into another book by the author since I needed another Kindle book to accompany me during my time spent on the elliptical at the gym, lol. Do you ever go through phases where you just want to read adult fiction?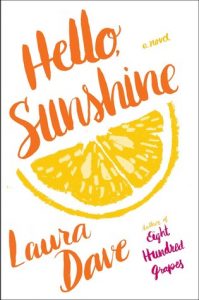 Hello, Sunshine
by
Laura Dave
Published by
Simon & Schuster
on July 11th 2017
Genres:
Adult Fiction
,
Contemporary
Pages:
256 •
Goodreads
Sunshine Mackenzie has it all…until her secrets come to light.

Sunshine Mackenzie is living the dream—she's a culinary star with millions of fans, a line of #1 bestselling cookbooks, and a devoted husband happy to support her every endeavor.

And then she gets hacked.

When Sunshine's secrets are revealed, her fall from grace is catastrophic. She loses the husband, her show, the fans, and her apartment. She's forced to return to the childhood home—and the estranged sister—she's tried hard to forget. But what Sunshine does amid the ashes of her own destruction may well save her life.

In a world where celebrity is a careful construct, Hello, Sunshine is a compelling, funny, and evocative novel about what it means to live an authentic life in an inauthentic age.
Hello, Sunshine was one of those books where I somehow didn't end up reading the synopsis prior to reading the novel (I am not completely sure how that happens but it occasionally does!) so all I really knew was that it had something to do with a disgraced food blogger. I had NO IDEA that it was going to be the train wreck it was, and how far that disgrace would go- I literally spent like an hour and a half of the elliptical reading the first half of this book because I could not tear myself away from the downright spiral that Sunny's life became. However, once the dust settled and she was completely exposed and returned to her idyllic seaside hometown to ~find herself~, I found myself feeling like I was reading a completely different book. It went from being super fast paced and Gossip Girl-esque to being sort of slow and full of characters who were all super unlikable. So the ending was a bit of a nosedive for me but I DID enjoy reading about a so-not-perfect protagonist who doesn't constantly apologize for what she's done wrong, and I loved the hilarious, obviously based on Gordon Ramsay character she goes to work for to try and reestablish herself. There's also some interesting messaging here about how we portray ourselves online and the image we curate for social media if you care to delve a little bit deeper.
Overall: This book was a hot mess but in a highly entertaining way, as we see a true take down of the protagonist in the first half of the book. While the second half of the book was slower than I anticipated (and had considerably less food than I was hoping for), I still enjoyed reading it overall and it was a really quick read.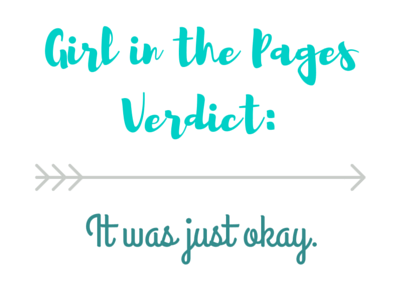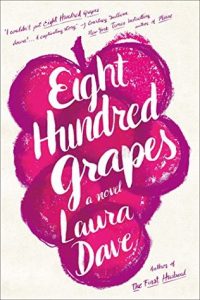 Eight Hundred Grapes
by
Laura Dave
Published by
Simon & Schuster
on June 2, 2015
Genres:
Adult Fiction
,
Contemporary
Pages:
272 •
Format:
E-Book
•
Source:
Overdrive
Goodreads
There are secrets you share, and secrets you hide…

Growing up on her family's Sonoma vineyard, Georgia Ford learned some important secrets. The secret number of grapes it takes to make a bottle of wine: eight hundred. The secret ingredient in her mother's lasagna: chocolate. The secret behind ending a fight: hold hands.

But just a week before her wedding, thirty-year-old Georgia discovers her beloved fiancé has been keeping a secret so explosive, it will change their lives forever.

Georgia does what she's always done: she returns to the family vineyard, expecting the comfort of her long-married parents, and her brothers, and everything familiar. But it turns out her fiancé is not the only one who's been keeping secrets…
Well what do you know, another book I didn't read the synopsis for, lol. I believe this was largely due to me downloading it on a whim nearly immediately after finishing Hello, Sunshine, as this was the book I always saw hyped when it came to Laura Dave. I was pleasantly surprised to see it was set in the North Bay Area (Sonoma County, an absolutely beautiful place, I've spent my fair share of time driving through both Napa and Sonoma County and it's truly breathtaking and unique) and anything set in California automatically peaks my interest. The novel follows a much more likeable protagonist than Sunny in Hello, Sunshine– Georgia, an LA lawyer engaged to be married to her British fiance who returns home to NorCal mere days before her wedding due to the revelation of a relationship-shattering secret. Georgia finds that her own relationship issues are just one of many that her family is currently facing, as each member of her family seems to be going through some sort of existential crisis about where they are in life and/or the decisions they've made in regards to their life partners.
While I appreciated the complex family dynamics and loved the winery setting, I found the drama to be tiring at times, and was especially irritated by Georgia's mom. Many of the characters were deeply unhappy but not fixing or facing the root of their problems, and they often went back and forth with their decisions which became tiresome and rather boring. There's also some decisions Georgia makes at the end, including her choice of romantic partner, that really left me completely baffled and dissatisfied with the story.
Overall: A beautiful Sonoma County setting is the strength of the story, but I found myself tired of the family drama and occasionally bored or frustrated with the characters.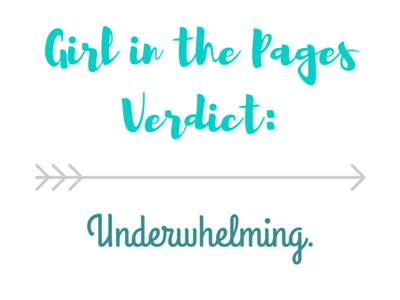 Related Posts