I 100% blame Lauren for this binge read, as she recommended this series to me knowing my obsession with small, adorable New England Coastal towns (having lived my entire life on the West Coast, East Coast beach towns fascinate me). I found these books through my library's Overdrive (hallelujah) and they proved to be the perfect books to binge toward the end of the summer, as a ridiculous heat wave (I am talking 113 degrees F) rolled through California and made the Labor Day weekend definitely feel like an extension of summer.

Cure for the Common Breakup (Black Dog Bay, #1) by Beth Kendrick
Also by this author: In Dog We Trust
Published by NAL on May 6th 2014
Pages: 336 •Goodreads


Welcome to Black Dog Bay, a tiny seaside town in Delaware known as "the best place in America to bounce back from your breakup." Home to Better Off Bed-and-Breakfast, the Eat Your Heart Out bakery, and the Whinery bar, Black Dog Bay offers a haven for the suddenly single.

Flight attendant Summer Benson lives by two rules: Don't stay with the same man for too long and never stay in one place. She's about to break rule number one by considering accepting her boyfriend's proposal—then disaster strikes and her world is shattered in an instant.

Summer heads to Black Dog Bay, where the locals welcome her. Even Hattie Huntington, the town's oldest, richest, and meanest resident, likes her enough to give her a job. Then there's Dutch Jansen, the rugged, stoic mayor, who's the opposite of her type. She probably shouldn't be kissing him. She definitely shouldn't be falling in love.

After a lifetime of globe-trotting, Summer has finally found a home. But Hattie has old scores to settle and a hidden agenda for her newest employee. Summer finds herself faced with an impossible choice: Leave Black Dog Bay behind forever, or stay with the ones she loves and cost them everything...
The first book in the series started out incredibly addicting, with a rather intense scene involving flight attendant protagonist Summer and a plane crash. I wasn't expecting the story to start off with such a major plot element, especially since I went into it anticipating something super fluffy and light. However, I was definitely hooked from the first few pages and flew through Summer's story, from the aftermath of the crash to her hospital drama to her eventual escape to Black Dog Bay. The story had all of the elements I love about a small town- colorful and quirky locals, adorable businesses (the Eat Your Heart Out Bakery, the Better Off Bed and Breakfast, the Whinery, etc.) and decades old traditions and feuds.
While Summer was sometimes a protagonist who came off as a little unbelievable and over the top with how plucky and impulsive she was, I liked seeing the town welcome her as one of their own and how she used her status as an outsider to her advantage, not succumbing to the social conventions and bullying that many of the townspeople were susceptible to. I especially loved her ability to diffuse almost any situation, since her training as a flight attendant had prepared her for almost any situation. The romance was also refreshing, as she falls for a level headed, responsible type (the town mayor) instead of a typical romance novel bad boy.
Overall: This book was sweet and quick and just plain fun. I loved everything about Black Dog Bay, from the zaney town dynamics to the mythical black dog that's supposed to appear to visitors once they've found what they're look for or moved on. I love how it feels like the town functions in a little bubble separate from the influences of the outside world. I'm curious to see how the characters from this novel function in the rest of the companion novels in this series!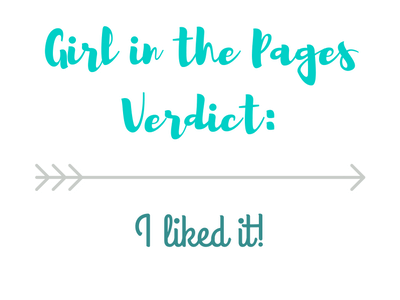 New Uses For Old Boyfriends (Black Dog Bay, #2) by Beth Kendrick
Also by this author: In Dog We Trust
Published by NAL on January 1st 2015
Genres: Contemporary, Romance, Adult Fiction
Format: E-Book •Source: Overdrive
Goodreads

After growing up in privilege and marrying into money, Lila Alders has gotten used to the good life. But when her happily-ever-after implodes, Lila must return to Black Dog Bay, the tiny seaside town where she grew up. She's desperate for a safe haven, but everything has changed over the past ten years. Her family's fortune is gone—and her mother is in total denial. It's up to Lila to take care of everything...but she can barely take care of herself.

The former golden girl of Black Dog Bay struggles to reinvent herself by opening a vintage clothing boutique. But even as Lila finds new purpose for outdated dresses and tries to reunite with her ex, she realizes that sometimes it's too late for old dreams. She's lost everything she thought she needed but found something—someone—she desperately wants. A boy she hardly noticed has grown up into a man she can't forget...and a second chance has never felt so much like first love.
The second book in the Black Dog Bay series is most definitely a companion novel, focusing on Lila, an adult who grew up in Black Dog Bay and is returning with her tail between her legs after a failed marriage and career. While returning to the seaside town and seeing it through the eyes of a native was definitely interesting, I found that it lacked some of the charm of the first book, where we got to experience all of the quirky break-up themed locations through Summer's eyes for the very first time.
Unexpectedly, New Uses for Old Boyfriends was not at its heart a romance driven novel. It's largely focused on Lila and her mother trying to climb out of a desperate financial situation after her father's death. Lila's mother used to be a model in New York before her marriage, and has the most STUNNING collection of couture clothing. Seriously, as someone who used to spend a lot of time thinking about pursuing a career in fashion, the descriptions of the garments in this book were breathtaking. I loved seeing Lila and her mother open their boutique and acquire such fabulous vintage pieces- I feel like I learned so much more about couture after reading this book! And although Lila's mother drove me crazy sometimes because of her HUGE case of denial about her finances, she was also so, so hilarious and I loved her crazy anecdotes from her time as a model in the 80s.
However, a huge part of why this book didn't work for me (to the point where it dipped into 2-star rating category) was the romance. I did NOT like the love interest, and find him to be rather surly and unlikable and I was really rooting for Lila and one of her other exes to get back together. When it became clear which ex the story was pushing her toward, I was skipping past the romance scenes as fast as possible because they just really grossed me out (not because they were explicit or anything, but just because I wanted to cringe because I was not a fan). Thankfully the book was mostly centered around Lila's relationship with her mother and their business endeavor so I didn't have to suffer through too much.
Overall: It was great to return to Black Dog Bay, but unfortunately doing so through the eyes of a local made it feel less like I was getting to know the seaside setting and more focused on the relationships in the book. I loved the family dynamics, fashion element, and incorporation of the characters from the previous books, but I really disliked the "winning" love interest. I'm still planning on continuing on with the series, however, because book 3 focuses on Jake Sorenson (the town scoundrel/rebound guy whom I love!)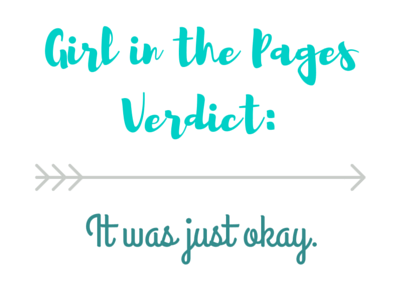 Put a Ring On It (Black Dog Bay, #3) by Beth Kendrick
Also by this author: In Dog We Trust
Published by NAL on November 3rd 2015
Genres: Romance
Pages: 336 •Format: E-Book •Source: Overdrive
Goodreads

Brighton Smith doesn't do outrageous. As an insurance actuary, it's her job to assess risk and avoid bad investments. But when her fiancé calls to confess he's married someone else on a whim ("I looked at her and I just knew!"), she snaps…

That night, at a local bar, Jake Sorenson—hot, rich, and way out of her league—buys Brighton a cocktail. At midnight, she kisses him. And by dawn, they're exchanging vows at a drive-through chapel.

Brighton knows Jake is a bad bet, but she doesn't care. After a lifetime of playing it safe, she's finally having fun. Until the whirlwind romance gives way to painful reality...and Brighton finds out the truth about why a guy like Jake married a girl like her. With her heart on the line and the odds stacked against them, Brighton must decide whether to cut her losses or take a leap of faith that this love affair is one in a million.
The Black Dog Bay series is proving to be a bit of a roller coaster ride rating wise for me, because I love love loved book three! Put a Ring On It was so fun, so quick, I literally inhaled it in two sittings (and may have suffered a bit of sleep deprivation because of it). I almost don't want to read the last book in the series because I don't want to ruin the perfection that was this installment.
I had mixed feelings going into this book because 1) The cover is sort of cheesy, 2) The title name is even cheesier, and 3) I didn't love New Uses for Old Boyfriends. HOWEVER I should not have worried because Jake Sorenson made up for alllll of that. I loved seeing a previously mentioned secondary character get to be the main love interest in one of the books in the series, and man did it pay off.
So in typical Black Dog Bay fashion, we have a likeable but somewhat hapless protagonist who is ~lost in life and love~ who finds herself in the idyllic seaside down after a recent heartbreak. Brighton is the star of this novel, and I actually really liked her- responsible and practical to a fault, I identified with her constant striving for stability and perfection, even if it didn't make her the most fun or exciting human being (the rent doesn't pay itself, y'all). She and Jake enter into a whirlwind romance (and by romance I mean getting revenge married mere hours after meeting each other) and the rest of the book is them dealing with the ramifications of their actions (and let's be real, falling in love with someone AFTER you've married them).
I really loved getting to know Jake on a deeper level in this book, since he's such an infamous and mysterious figure in the town. Readers get to learn about his past, see what he does for a living and where he lives, and why he's allowed himself to get the reputation as the town rebound guy (although I'd just like to say I think there was a lot of male slut shaming- ironic, I know- in this book and some distasteful terminology used and I thought it was pretty rude toward Jake). It was hilarious to see people's interactions to the news of Jake and Brighton's marriage, and it was fun to get to see the town's reactions through the eyes of an outsider, while the reader has a lot of knowledge of the townies through previous books. Brighton's inner dialogue was actually pretty funny (despite being an actuary) and I found myself laughing out loud several times while reading this book- always a good sign! I also loved that Lila, the protagonist from the previous book, played such a large role in this one and how Brighton's skill for making jewelry paired seamlessly with Lila's business, The Naked Finger. Sure, these books may fall into the romance genre, but they're also about women helping other women uplift each other, start businesses, and develop skills and find themselves, which is totally awesome and adds another great layer to these stories.
Overall: Brighton and Jake are my Black Dog Bay OTP, and I want to read follow up books about them having babies and running their million dollar sand and gravel empire and taking in stray dogs. 3 Black Dog Bay books down, 1 to go!
Once Upon a Wine (Black Dog Bay, #4) by Beth Kendrick
Also by this author: In Dog We Trust
Published by NAL on July 26, 2016
Pages: 334 •Format: E-Book •Source: Overdrive
Goodreads

Cammie Breyer needs a big glass of cabernet—her restaurant failed and her chef boyfriend left for a hotter kitchen. Just when she thinks she's hit rock bottom, her Aunt Ginger calls with a surprise. She's bought a vineyard. In Delaware. At Ginger's command, Cammie returns to Black Dog Bay, the seaside town where she spent her childhood summers with her aunt and her cousin, Kat. The three women reunite, determined to succeed. There's only one little problem: None of them know the first thing about wine making. And it turns out, owning a vineyard isn't all wine and roses. It's dirt, sweat, and desperation. Every day brings financial pitfalls, unruly tourists, romantic dilemmas, and second thoughts. But even as they struggle, they cultivate hidden talents and new passions. While the grapes ripen under the summer sun, Cammie discovers that love, like wine, is layered, complex, delicious, and worth waiting for…
It's so rare for a series to get BETTER over time, but that's exactly what's happened with the Black Dog Bay series by Beth Kendrick, as the last two books in the series are my favorites by far! I put off reading Once Upon A Wine because I enjoyed Put a Ring On It SO much that I was afraid that I wouldn't like this one in comparison. However, I was so wrong because I really enjoyed that final installment of the Black Dog Bay series (although not QUITE as much as book 3, but what can I say, it's hard to compete with Jake Sorenson).
Once Upon a Wine takes readers a little farther inland in Black Dog Bay to rolling hills and a winery purchased on a whim by main protagonist Cammie's aunt. Cammie flies out to Delaware to LA to help with the situation (since her aunt knows NOTHING about running a vineyard) and of course their family is enveloped into the town fold by all of our local favorites. I think Cammie may be my favorite BDB protagonist because she's smart and goes after what she wants without being obnoxious about it, but she's also not a special snowflake either- she's had her share of failure and mistakes. I loved her female dominated, lovingly bickering family, her adorable "farm dog" Jaques, and her family's secret Strawberry Wine recipe ( I don't even like wine but I'd try some of theirs). I loved how even though Cammie wasn't good at farming, she was able to use her other business school skills and marketing savvy to contribute meaningfully to the vineyard's growth, and how everyone in her family, though being woefully inept at wine making, was able to make a contribution to the situation in their own way. Even though this book felt the shortest to me, I feel like I connected with the characters the most out of all of the novels (although did this one feel really super short to anyone else? I also wished Cammie's backstory and her breakup from her previous relationship and her previous restaurant had been talked about more!)
Of course it wouldn't be a Black Dog Bay book without a romance, but the wonderful thing about these books is that they're much more about the protagonist self discovery than they are about the romance. Cammie has an ex with unfinished business back in Delaware who she of course runs into all the time throughout the book. While I ultimately liked Ian and Cammie's relationship (and though they had some of the best chemistry of all the romantic couples), something about him just felt very stubborn and a little sexist to me (likely due to the fact that he was unsupportive of Cammie going off to grad school in the past and wasn't willing to flex on his own plans or do long distance with her). Overall though, I'd say their romance was the second best in the series (second to Jake and Brighton's).
Overall: This was a really fun and QUICK read and possibly my favorite location I've read about in Black Dog Bay. I really hope the author returns to the series because I love the characters and setting and fall more and more in love with the town with every book I read! There were also some rather big changes at the end of the book and I'd love to see how those pan out in the future!
Related Posts