Empire of Storms (Throne of Glass, #5)
by
Sarah J. Maas
Also by this author:
Throne of Glass (Throne of Glass, #1)
,
Crown of Midnight
,
A Court of Thorns and Roses
,
Heir of Fire (Throne of Glass, #3)
,
Queen of Shadows (Throne of Glass, #4)
,
A Court of Mist and Fury (A Court of Thorns and Roses, #2)
,
A Court of Wings and Ruin (A Court of Thorns and Roses, #3)
,
A Court of Frost and Starlight (A Court of Thorns and Roses, #3.1)
,
The Assassin's Blade (Throne of Glass, #0.1-#0.5)
,
Catwoman: Soulstealer (DC Icons, #3)
,
Kingdom of Ash (Throne of Glass, #7)
,
House of Earth and Blood (Crescent City, #1)
,
A Court of Silver Flames (A Court of Thorns and Roses, #4)
,
House of Sky and Breath (Crescent City, #2)
Series:
Throne of Glass #5
Also in this series:
Crown of Midnight
Published by
Bloomsbury USA Childrens
on September 6th 2016
Pages:
693 •
Goodreads

The long path to the throne has only just begun for Aelin Galathynius. Loyalties have been broken and bought, friends have been lost and gained, and those who possess magic find themselves at odds with those don't.
As the kingdoms of Erilea fracture around her, enemies must become allies if Aelin is to keep those she loves from falling to the dark forces poised to claim her world. With war looming on all horizons, the only chance for salvation lies in a desperate quest that may mark the end of everything Aelin holds dear.
Aelin's journey from assassin to queen has entranced millions across the globe, and this fifth installment will leave fans breathless. Will Aelin succeed in keeping her world from splintering, or will it all come crashing down?
The world will be saved and remade by the dreamers.
I had the chance to meet Sarah J Maas this spring at her book signing at Kepler's, and she was the funniest, sassiest, most unapologetic author I've seen speak. She was on tour promoting ACOMAF, but in just a few short months Empire of Storms was set to release, so it's safe to say it was a HUGE year for her fans and everyone in the audience was simultaneously giddy and awestruck. It was in that moment that I realized she had truly and deeply solidified herself as one of my favorite authors of all time, regardless of how I initially felt about Throne of Glass (underwhelmed). Time and time again since then she's proven to me that she is such an imaginative and passionate writer, whether or not I like the plot choices. So even though you will see from this review that Empire of Storms has a much ~lower~ rating than I've given most of the other books in this series, it does not diminish the fact that I adore her writing and adore her books.
I did not find Empire of Storms to be a bad book by any means. I simply found it to be a bit of a bridge book. To me, the novel truly feels like it's setting the stage for the big series finale. Journeys had to be made, secrets from the past had to be revealed, and different POV characters had to finally be brought together in order to fully prepare for what I assume will be a final and epic showdown in the next book. Sure, there seemed to be some filler, and I definitely found myself less engaged than I have been with Maas' books in this series in the past. However, I found that the last 150 pages were quite exciting and action packed and indicative of a strong next book to come. I also think it's worth noting that since I haven't yet read The Assassin's Blade, a lot of exciting character appearances were a bit lost on me. I'm sure those who have read novellas will be a lot more excited while reading the novel.
One of the main reasons I was able to continue on with this series after my lukewarm feelings about the first book is the major character growth Aelin undergoes in Heir of Fire. I loved seeing her transition from Celaena to Aelin and reclaim her heritage and history, and therefore the character growth that happens in this series is A-OK with me. I love seeing Aelin become more and more of a queen with each passing book. I love seeing how she is learning to put her court before herself, weighing each member with equal value from Elide to Lysandra. I love that her journey back to the throne will be much harder than it seemed at the end of Queen of Shadows since the Lords of Terrassen think of her only as an arrogant child, because it will force her to push herself to be clever and cruel and scheme and prove to herself how much she wants to protect her people.
Oh, and my beloved secondary characters. Yes, there are a LOT of different POV characters at this stage in the series, but I find that each one contributes something necessary to the story. Such as Manon, who's character arc I found to be the most compelling in the entire novel, with her shocking heritage and her choice of alliance. She is the ultimate bad bitch and I am in awe of her even more than I am of Aelin. Or Elide, who sort of bugged me in Queen of Shadows but I now appreciate as a female character who is not a sword-wielding warrior like so many others, but shows her strong female strength in other ways, from her ability to blend in, collect information, and survive. Even Lorcan, who I thought was a total troll after the last book, contributed to the plot in a compelling way, and provided a different insight into what it's like to be Fae, especially one who's not a "chosen one" like Aelin or Rowan.
And Rowan. Oh, Rowan. As my boyfriend likes to call him, my (secondary) fictional "one true bae" (Rhysand is the first, obviously). I really, really enjoyed the growth between Rowan and Aelin in this book because it's the first time I really think they've acted like a "couple." Sure, some of the scenes may have seemed silly because they were in the middle of a war, but in times of distress those human/animal/fae yearnings for companionship and intimacy don't just turn off. I like that in this series Aelin has had multiple relationships and losses before she ends up with her final companion. It shows growth and it's realistic.
Like I mentioned earlier, I felt that the ending of the book really made up for the slow pacing in the beginning and middle. There's not much I can say without heading into spoiler territory, but it was perhaps one of the most brutal and heartbreaking scenes of this series so far. However, the "revelations" that were made in a certain object that was found didn't feel as original as they perhaps could have, as I noticed some similarities to Harry Potter, but then again, Harry Potter borrows heavily on many, many classical fantasy writings that came before it. Be warned, this book ends on a total cliffhanger, and it's anyone's guess as to what will happen in the last book, and how generous or cruel Maas will be with our feelings.
Overall: Empire of Storms is a solid fantasy book, but it isn't my favorite in this series due to the slower pacing. Taking place heavily with the characters journeying at sea, it feels like a bridge book that has the primary duty of setting up for the end of the series.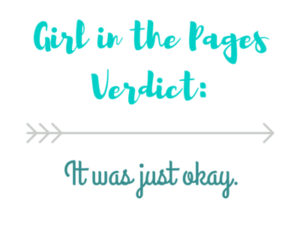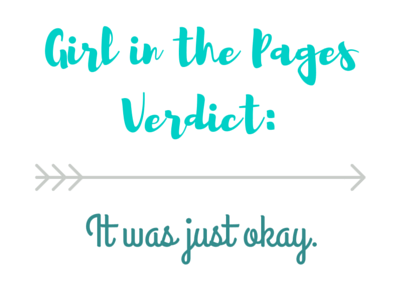 ---
Spoiler Time!
Manon's true heritage as the last Crochan Queen was the best twist in the whole book!
Flailing everywhere ensued when you find out Aelin and Rowan married in secret View Spoiler »Honestly it did feel a little borrowed from ACOMAF but #YOLO I am totally OK with it because FEELS. « Hide Spoiler
Finding out that Maeve is the shadiest of the shade and totally orchestrated Rowan's relationship with Lyria to alter the course of his fate to be mates with Aelin…so much rage but also so many gasps of IT ALL MAKES SENSE NOW.
Lorcan is one prickly pineapple but I still can't help but like him.
This whole "Aelin being the chosen one in Brannon's line who has to sacrifice herself to forge a lock and that's the only way Erawan can be banished" is all very "Harry is the final Horcrux and must walk into the forest to die so Voldemert stands a chance to be defeated."
I felt so bad that the characters were so chronically exhausted throughout the whole novel, it made me tired for them. I HOPE IN THE NEXT BOOK THEY ALL GET TO SLEEP.
The Stone Marshes were creepy AF and possibly the most disturbing thing I've come across in this series.
Save
Save
Save
Save
Save
Reading this book contributed to these challenges:
Reread Challenge
Rock My TBR 2016
Related Posts