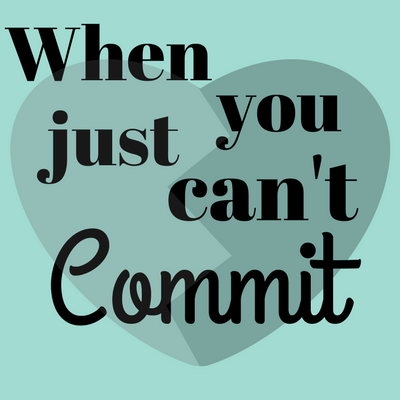 I've always proudly said that I've always preferred paranormal and fantasy books over contemporaries. I loved getting swept away by the magic, the alternate universes, and the sheer creativity of them. My favorite books/series of all time are usually rooted in the fantasy genres (ACOTAR, Harry Potter, etc.) but I've noticed a rather disturbing trend- the older, and busier, I get, the more I reach for contemporary novels. I think this has less to do with the genre itself but rather with the fact that those epic fantasy tales are always so. damn. long. I used to breeze through a 700 page book in a couple of days, no problem. Now, when I work an average of 50 hours a week (not counting commute time), I've found that I purposely put off reading fantasy novels because I often don't have the energy to commit to the sheer length of them. I know when opening up a 700+ page tome I'm going to have to read it in disjointed bits and pieces (usually before bed, when I'm already super tired) and the thought of keeping up with everything that's going on is, quite frankly, exhausting. I decided to take a look at my reading stats from 2017 show far to see if they backed up my recent feelings of reluctance to pick up my once favorite genre.
Page Length
As you can see, I've only read 3 books so far this year that cross the 500 page mark. While 301-500 pages is a huge range, it's also a range that's VERY common for YA contemporary. Yet at the same time, if I'm already reading a 350-400 page contemporary novel, two of those books are often MORE pages combined than one fantasy novel…so in some ways reading a large fantasy novel shouldn't really impact my reading speed, right? Yet something about reading ONE BOOK that is that long seems to exhausting to me lately. I wanted to get caught up with Cassandra Clare's Dark Artifices books this summer since I've owned Lady Midnight since it's release day, but it's basically taken me a month to read each book, even though I'm enjoying them (although let's be real- these new Shadowhunter books are WAY longer than they used to be! And also very tiring to hold up above your head in bed for an extended period of time).
Genre
You can also see there's been a HUGE decline in my actual reading of genres outside of contemporary. They're literally over half of the books I've read so far this year, and it really disappoints me to see how under-read I am in the other categories. However, I think I've been gravitating toward contemporary the past few years because they are often quicker reads and don't take as much effort to engage with, even when they are about heavier topics, because they don't have new universes/worlds to understand and learn. I hate that I come off sounding almost like a lazy reader in that way, however I also always find myself wanting to save non-contemporary books for when I'm more alert/awake/energized so I can focus on them and invest in them, which isn't something I've had a ton of time to do lately with work/adulting/etc.
Let's Discuss!
I'm wondering if I'm the only one out there who gravitates more toward contemporary as an adult because they fit better into my schedule, and not necessarily because it's my favorite genre? Do you find yourself exhausted at the thought of starting a 500+ page book? Do you save longer books for certain times of the year or certain times of your life? What dictates what type of book you want to commit to? Is there a book on your TBR you desperately want to read but just can't seem to commit to for whatever reason? Let's chat about it in the comments!
Related Posts