Started around Valentine's Day 2015, I Will Go Down With My Ship is an original feature where I highlight my favorite (and sometimes *often* doomed YA couples). Since Valentine's day is almost upon us again, I thought it was the perfect opportunity to continue to highlight my favorite fictional couples from books I've read in the past year.
There will quite possibly never be another couple that makes me swoon as much as Feyre and Tamlin. The Beauty and the Beast parallels, the gradual courtship, the raw physical chemistry between them…Sarah J Maas knows how to write a seriously addicting romance. I also love how both are strong and warrior type characters themselves, so when they join together they are such a passionate and powerful pairing. They are my ultimate OTP (right after my ship of Me+Tamlin, of course).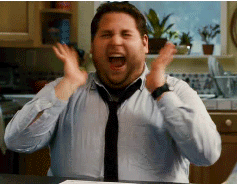 Eadlyn and Kyle from The Heir
I'm usually not a fan of the childhood-friend-turned-love-interest trope, but in the case of The Heir it works. Kyle and Eadlyn didn't exactly have a good relationship growing up, but they did cultivate an understanding of each other's lives and the expectations put upon them. I appreciate that Kyle knows her in a way that's inaccessible to everyone else, and I love that there's a smidgen of the love-hate thing going on. There's also something so endearing about Eadlyn falling for someone who's been there all along, who's bookish and snarky and isn't afraid to call her out.
While not technically a "young adult" book, The Royal We has one of the most realistic, messy, and wonderful romances that I've read. Hovering in a genre somewhere between New Adult and Adult, it's a novel loosely based on William and Kate's heavily publicized courtship. With Bex (short for Rebecca), the quintessential American exchange student at Oxford, catching the eye of the British throne (while of course not ecognizing him at first) this is the perfect wish-fullfillment scenario that we've probably all dreamed would happen to us at first. There's a ton of drama, scandal, and the real and ugly parts of real relationships depicted, and Nick and Bex prove that love can be real amongst the ugly, and sometimes seemingly insurmountable obstacles parts of humanity.
While I initially thought I wouldn't get on board with this couple (there was so much bickering in the first part of the novel) I really, really felt for them in the second half. There was just so many feels, brought about by the desperation of their situation and how it brought them together. Bonding over survival is hard to resist. I won't spoil anything for you, but when that THING happened, I was literally clutching my book and shouting "NO!" out loud, thinking my ship was forever irreparable.
Blue and Gansey from The Raven Boys
I think this romance hurts everyone because it's so cute and quirky and awkward and real but YOU KNOW IF THEY GIVE IN TO THEIR FEELINGS IT MEANS DEATH (for Gansey)…(supposedly). After reading BLLB I am just so sucked in by their utter adorableness and how their non-romance romance is almost more intimate than if they could just date. One thing I know is the series just CAN'T end without some serious Gansey and Blue closure. The whole thing is so frustrating!

Did any of these ships make your OTP list?
---
I Will Go Down With My Ship: First Edition | I Will Go Down With My Ship: Second Edition
Related Posts