Though 2020 was the year of being stuck in the house and Zoom calls being the only real reason to dress up, I still managed to test out some new beauty products and collect a small but mighty list of favorites. My favorites this year definitely leaned toward products that were comfortable, more glowy/subtle, and that often pulled double duty.
Tarte Maracuja Juicy Lip Trio| I feel like every influencer under the sun has raved about these and it made me curious to pick up the holiday gift set that came with three from Sephora. I was BLOWN AWAY by how shiny the finish on these is! They also leave my lips feeling super soft and hydrated (though they won't be replacing actual lip balm for me, but it's a nice, non-drying option for during the day!) They also give serious shine on the lips.
Milk Makeup Lip + Cheek in Werk | I actually tried this product at the beginning of 2020 as it came in the Sephora birthday gift set I chose, and it quickly became one of my most used products and I completely used it up by the end of the year. It's the first cream blush I've tried and it give such a luminous, glowy finish! I just purchased a full-size verison and it's HUGE and I'm thrilled to keep using it!
Milk Makeup Matte Bronzer | As you can tell, I've really been into Milk's cream stick products this year! After loving the Lip + Cheek as a blush, I decided to order the cream bronzer during the Sephora winter sale (as a Rouge member I received 20% off) and I am SO sad I only ordered the mini and not the full size because I am loving this product!
Urban Decay Vice Lipstick in Naked | I saw this recommended by one of my favorite Instagram influencers, Kate @k8_smallthings and picked it up from Sephora. I love that it's truly such a wearable pink, it's the color I throw on when I don't know what to wear on my lips and so far there's nothing that it hasn't worked with. I also bought the shade Liar at the same time but haven't really used it yet!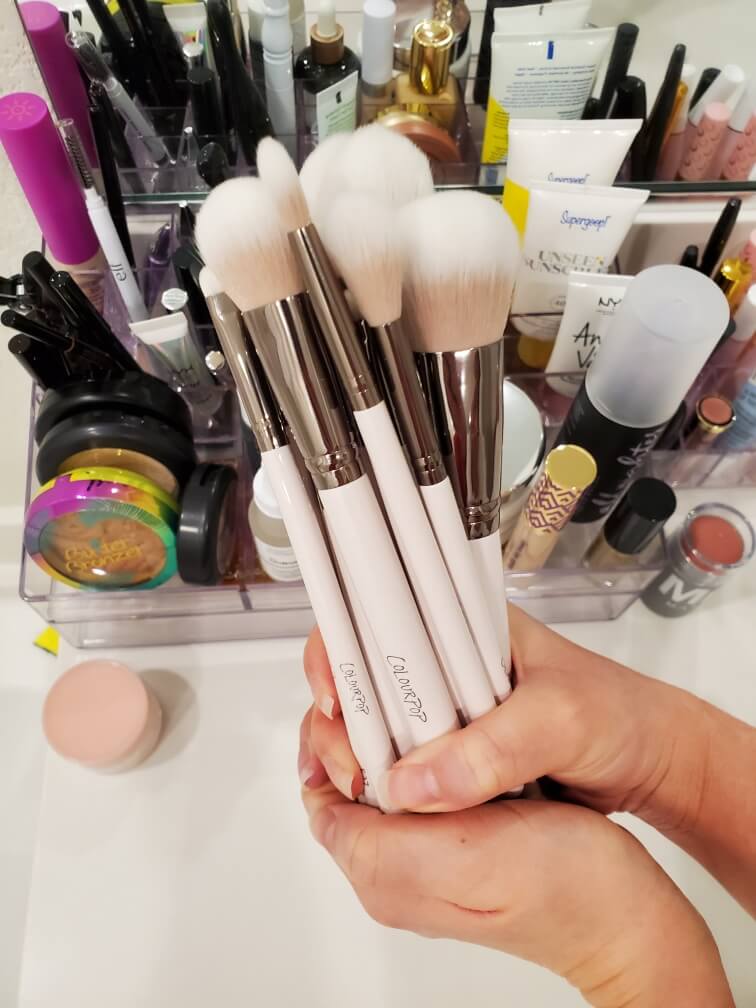 Colourpop Stone Cold Brush Roll | I am definitely easily seduced by makeup brushes but this kit from Colourpop might be some of the most beautiful I own! At $32 for 15 brushes, the price is insane and so far the quality has been good for the price point! I definitely have brushes at a wide range of price points but I love this kit for the affordability, quality and the fact that it has pretty much every type of brush I'd need on an average day.
*PS- This post is in no way sponsored and these are not affiliate links- all products were purchased with my own cold, hard cash (with the exception of the one item I received in my Sephora birthday gift that all Beauty Insider rewards members are eligible for!) I just really love buying and talking about makeup!
Related Posts