Another year, another blank slate! Every year I start out with the best intentions for challenges, but over time I have learned it's not realistic for me to participate in too many, as I lose track of them through the year. I always do the Goodreads challenge, but this year have decided to add two more challenges to my plate as well!
Goodreads Annual Challenge
So I'm apparently feeling super ambitious this year and under the impression I can read 100 books in 2020? I think the most I've ever read in one year is 82 so we'll see how this goes (I'd love to start off this decade with a nice, round 100 books and also increase my reading overall over the next few years)! Wish me luck!
Rainbow Try A Chapter Unhaul from Lauren at Bookmark Lit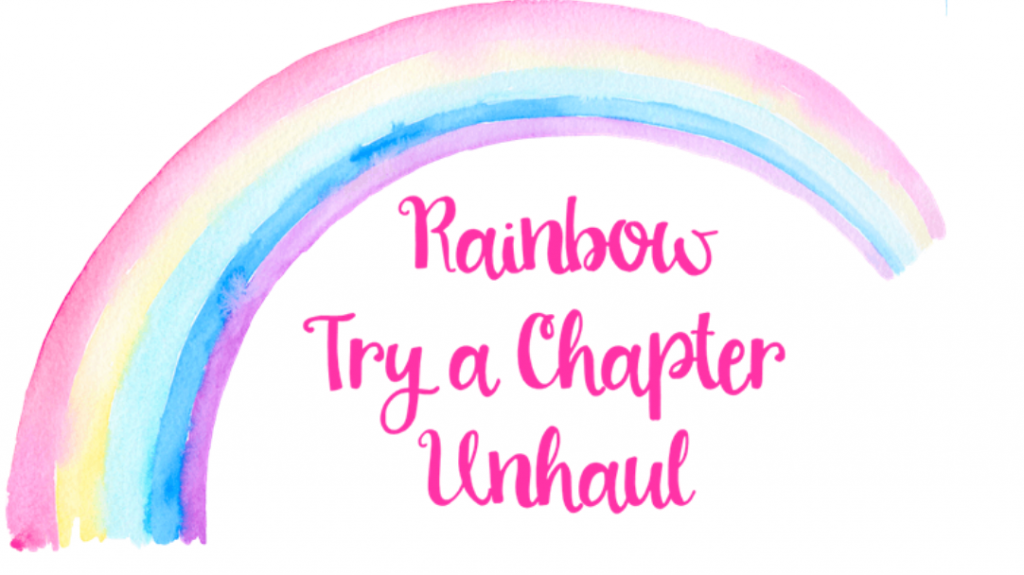 So you all probably know by now that Lauren is one of my BFFs and for sure blogging bestie and when I saw this challenge on her blog I knew I had to participate, even if she's doing it more for herself! Basically each month has a color assigned to it and you pick 2-3 books from your physical TBR that have that color as their predominant cover color. You then read a chapter of the first book you pulled, and if you like it you finish it that month, if not you unhaul it and start the next one. I'm a little nervous about being so cutthroat about unhauling books but my unread physical TBR is starting to get a little out of control and this is a fun way to tackle it! You can read more about the challenge here– the January color is white!
PopSugar 2020 Reading Challenge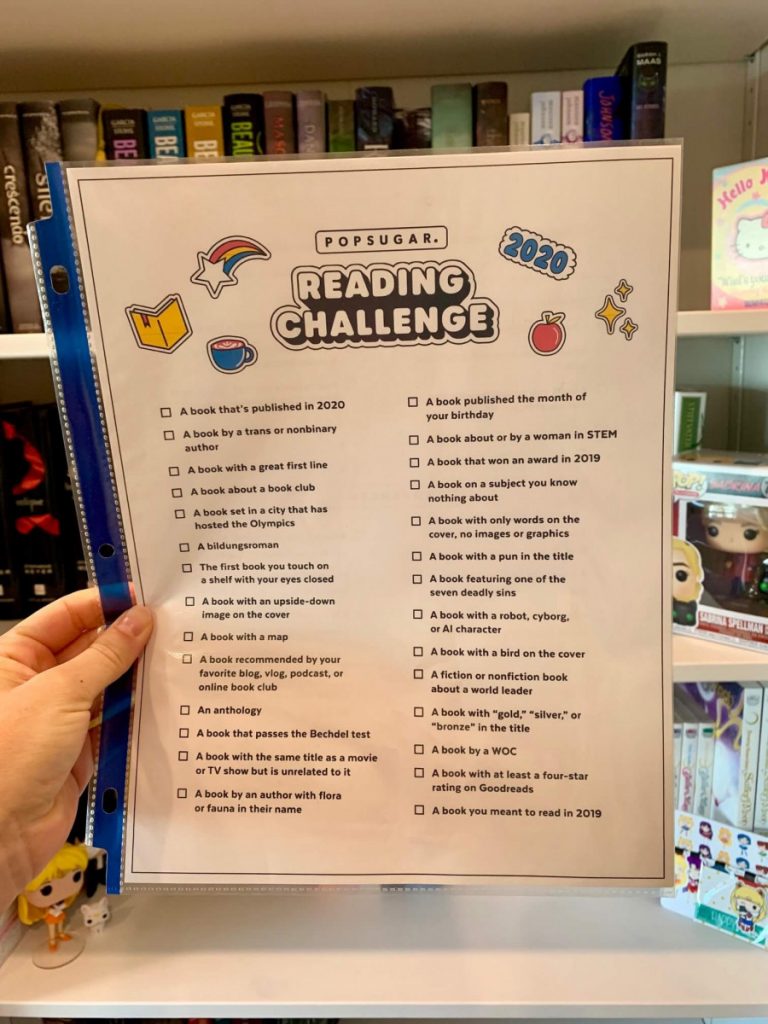 I've seen people talk about the PopSugar reading challenge for years but have never joined. I decided this year I want to give it a go, and actually printed it out and put it in a sheet protector and am keeping it on my desk for maximum visibility so I can physically cross off the prompts as I meet them. During the first few months of 2020 I probably won't plan my TBR around this challenge but rather will see what books I'm already planning on reading that would fit the topics. Then as the year progresses I may switch to trying to proactively read for the challenge!
What 2020 reading challenges are you participating in?
Related Posts