I don't usually do "haul" posts because I'm usually pretty disciplined with my book buying (for a book blogger, at least). I try to limit myself to no more than 1 book per week, which averages out to 4 books per month or $40 a month spent on books, which I think is *fairly* reasonable. However, over the past 4 weeks I've acquired 20 books (thank you, YALLWEST) and I feel like I've only shared snippets of those purchases/gifts/acquisitions here and there. I wanted to put them all in one place (and perhaps in doing so, convince myself I don't need to buy another book for a good two years…but we all know how that goes).
The YALLWest Haul
I already mentioned these briefly in my YALLWest recap, but they're just so pretty and exciting I had to share them again.
This Savage Song by Victoria Schwab
My Lady Jane by Brody Ashton, Cynthia Hand, and Jodi Meadows
The Sun is Also a Star by Nicola Yoon
The Crown's Game by Evelyn Sky
Heartless by Marissa Meyer
Gemina by Jay Kristoff and Aimee Kaufman
Kids of Appetite by David Arnold
The Young Elites by Marie Lu
All Fall Down by Ally Carter
Queen of Hearts by Colleen Oakes
Nowhere But Here by Katie McGarry
Girl in Pieces by Kathleen Glasgow
Purchased/Pre-Ordered- Fantasy/Paranormal/Sci-Fi
The Crown by Kiera Cass
The Raven King by Maggie Stiefvater
A Court of Mist and Fury by Sarah J Maas
Purchased/Gifted- Contemporary(ish)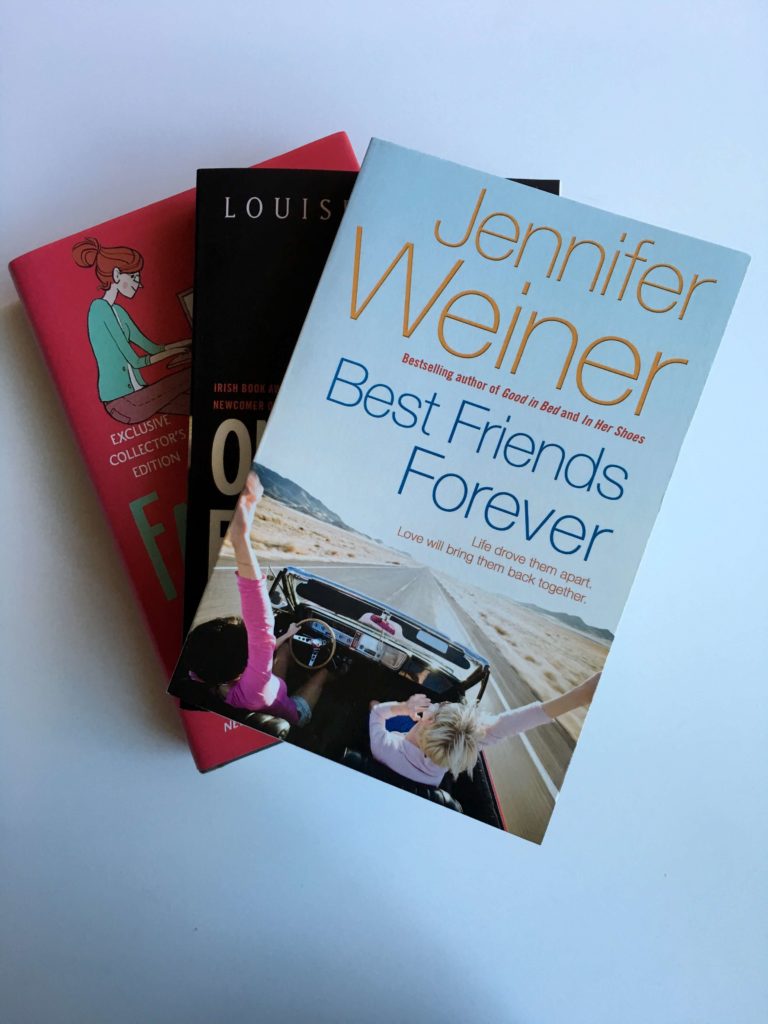 Fangirl by Rainbow Rowell
(Thank you to Max to running and buying this for me in Santa Monica after I forgot my copy)
Only Ever Yours by Louise O'Neill
Best Friends Forever by Jennifer Weiner
(Thanks to my aunt for gifting this to me!)
ARCS Won
The Loose Ends List by Carrie Firestone
(Thanks so much to The NOVL!)
Bright Smoke, Cold Fire by Rosamund Hodge
(Thanks so much to The Midnight Garden and Balzer + Bray)
So basically I am going to be reading forever and it is a wonderful problem to have.
Totals:
20 Books
ARCS: 11
Finished Copies: 9
Purchased: 5
Gifted: 1
Won: 2
YALLWest: 12
Have you hauled any books recently? Have any of the above books come into your possession recently? Do you ever find yourself acquiring books faster than you realize? Let me know in the comments!
Related Posts