I received this book for free in exchange for an honest review. This does not affect my opinion of the book or the content of my review.
Awakening
by
Shannon Duffy
Published by
Entangled Teen
on April 7th 2015
Genres:
Dystopian
,
Love & Romance
,
Science Fiction
,
Young Adult
Pages:
352 •
Format:
eARC
•
Source:
Publisher
Goodreads
Desiree Six (because she was born on a Friday) believes in everything the Protectorate stands for. She likes the safety and security of having her entire life planned out--her career, her mate, even the date of her death. She doesn't even think to question when Darian, her childhood friend and neighbor, is convicted of murdering his parents. They had seemed like such a loving family. But if he was convicted, then he must have done it. Then Darian shows up in her room late one night. He has escaped the Terrorscape--a nightmare machine used to punish all Noncompliants--and he needs Desiree's help. What he tells her rocks her world to its core and makes her doubt everything she's ever been told. With this new information, will Desiree and Darian be able to escape the Protectorate before it's too late?
This book invaded my dreams.
Not only is this book about dreams (and nightmares) as a method of controlling society, but the night after I read it some of the terrorscape scenes made their way into my dreams. It was thrilling and scary at the same time, but when I woke up I knew this book had successfully held my attention! Awakening presents a unique premise for a dystopian, using technology connected to each citizen's nervous system to make it impossible for them to sleep without government controlled machines that provide "pleasant" dreams (and subliminal messaging) and using nightmares as punishment for criminals deemed "Noncompliant."
I liked the way the society was structured.
With so many dystopian books out there, it's hard to come across new aspects in the world building that catch my attention. To my delight, there were several aspects in Awakening that I thought were creative. Population control was implemented by birth date, as the day of the week that one is born determined how long that citizen will get to live. As a result, citizens are paired with their life mates by the government with someone else who is born on the exact same day, so their lifespans run the same course. Career paths are determined by skills and aptitudes that are apparent by the age of 5. I really liked learning about all of the little nuances in the society, I just wish more of them had gotten more time to be explained such as how the true binding ceremony worked and how turning oneself in for termination at the end of one's lifespan happened.
The characters had their strengths and weaknesses.
I liked the protagonist Desiree well enough, despite feeling that her transition from law abiding citizen to rebel was a little rushed and a bit familiar (extremely law abiding ordinary girl meets dangerous, rebellious boy and develops feelings for him which leads her to join the rebel movement, etc). Darian was a fun character to read about, and I can definitely see where he was written to be "swoon-worthy," but sometimes the risks he took to talk to Desiree, in public, were a bit extreme (and it seemed impossible that he didn't get caught, or that he would even been irresponsible enough to meet with her on somewhere as public as a subway train). I wish Desiree's parents had been a bit more developed, as secondary plot points reveal that they were not the typical, compliant citizens Desiree thinks they are, but I had a hard time mustering empathy for them because they felt more like props to flesh out Desiree's scenes at home. I thoroughly expected to hate Asher, one of the early antagonists, but his character had much more depth than I was anticipating, and I love when villains aren't one dimensional!
Plot Twists I Didn't Anticipate
There were some plot points that I didn't anticipate taking certain turns, so I was pleasantly surprised when they did. These twists set up nicely for the sequel, leaving quite a cliffhanger ending. Some of the twists regarding the Protectorate and what they really do to the citizens found Noncompliant weren't surprising, but they had elements that left me so curious (Why do some people have their lawbreaking swept under the rug, while others are publicly tortured via the Terrorscape?). The Terrorscape scenes were also way creepier than I anticipated going into the book, leaving me impressed as I don't scare easily when reading books (that last scene with the carnival…) The Terrorscape simulations were like crazy video games readers are simultaneously drawn too and want to run away from.
Overall: Awakening by Shannon Duffy brings some unique elements to the very popular YA dystopian genre, specifically a society based on the powers of dreams and nightmares, creating a physical and mental dependence of the citizens on the government. Darian, the love interest, was definitely equal parts charming and snarky, and was a lot of fun to read even if I wasn't completely drawn in by his romance with Desiree. While some of the characterization fell flat for me and the pace at the beginning was slow and reminded me of many other dystopians, the final Terrorscape scene at the end of the book made a lasting impact with its imagery. While a bit formulaic, Awakening will appeal to fans who like dystopians and are a fan of Entangled Teen's trademark good-girl-bad-boy swoony romances.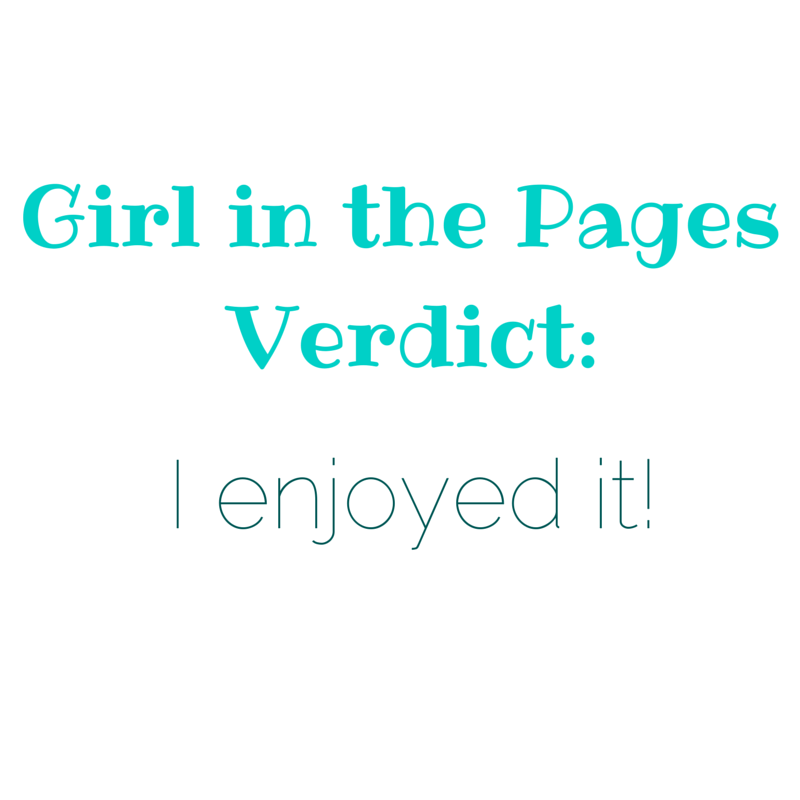 Reading this book contributed to these challenges:
Related Posts