Back during my first year of blogging, I decided to do a round up of the books that I ended up not finishing, and while I don't like to dwell on the negative, it's interesting to have a record of the books that didn't work out, especially to see if I ever get around to finishing them later on. Like many bloggers, I do feel guilty when I neglect to finish a book, especially when it's one I've received for review or purchased for my personal collection. At the same time, my life is crazy busy and I just don't have the time and resources to devote to finishing a book out of nothing more than a sense of obligation.
Last year I noted how I had been pretty picky with the books I chose to pick up and didn't have too many DNFs, and that trend continued in 2017 and I have even less DNF'd books than I did last year (this year my mindset was just to read whatever I want whenever I want and it was fantastic and led to a lot of great choices). I'll also note that my criteria for what constitutes as a DNF is a book that I've read at least a few chapters from- reading 3 pages and calling and deciding it doesn't catch my interest doesn't count as a DNF for me personally. I also don't count DNF books toward my total books read for the year- if I don't 100% finish a book it just personally feels like cheating to me to count it toward my Goodreads total.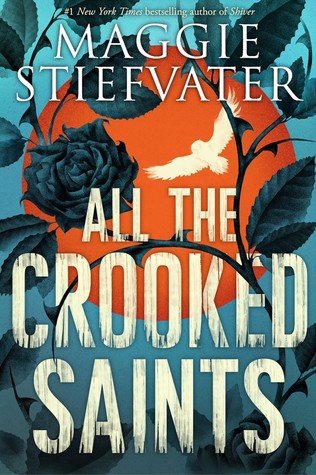 All the Crooked Saints by Maggie Stiefvater
Literally heartbroken over this one, guys. I was PUMPED for it along with everyone else. The cover! The synopsis! Magical realism! Diversity! I pre-ordered it and almost cried real tears when I found out I had a work conflict and couldn't go to Maggie's signings near me. But this book was. so. boring. I tried, I really did- I gave it 150 pages and it was putting me in a MAJOR slump and I had to force myself to keep turning the page and I'd fantasize about the other unread books on my TBR. Finally I just couldn't take it anymore and called it quits rather than risk my reading slump getting worse. I think this book big deviation from Maggie's other novels and it just got too bizzare for me to handle (I will admit, I was always treading that line with the Raven Boys so others will probably have better luck than me with this one).
Jane, Unlimited by Kristin Cashore
Guys, I think 2017 was just the year I was not here for the weird books, because like with All the Crooked Saints, I just could not with all of the bizarre stuff that was going on in this ARC. I was pretty excited for it because the cover is mesmerizing and holographic and the idea that it genre jumps was really innovative and intriguing. But it honestly could not capture my attention- once Jane got to the island I feel like I had fallen down the rabbit hole as a reader and there were so many characters and they were all so moody and weird and I was just exhausted reading it so I DNF'd around 80 pages in (which makes me sad because I really did want to see how the parallel storylines were going to work).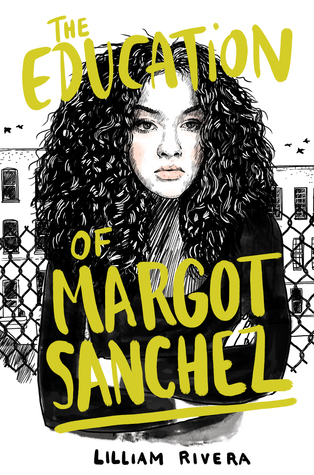 The Education of Margot Sanchez by Lilliam Rivera
Another one I was super sad about, because I am always so excited to read books with Latina protagonists. I downloaded this one from the library via Overdrive and think I DNF'd around 50 or so pages in because Margot was SUCH a spoiled brat. Now I know that's sort of the point of the story (she gets in trouble for blowing a ton of money on her parent's credit card on new clothes or something to that effect and then is punished by having to spend her summer working in her parent's store) but the level of entitlement that was going on was too over the top for even me to believe, as someone who was once a 15 year old girl navigating the shark filled waters of high school. Margot' attitude legitimately made me so angry that I could not continue on.
What were your DNF books this year? Would you consider going back to any of them? Are any of the above books ones that you've finished or recommend I give another shot? Let me know in the comments!
Related Posts