I was super excited to find out about this challenge because I usually have very specific songs that run through my head while I read. Sometimes it's because the lyrics are relevant to the plot or a character, and sometimes it's just because the overall tone of the song matches the feel of the book for me. The below songs are favorites of mine that have a vibe that really matches the feelings I get when reading about the couples from the stories! (To be honest, a lot of these songs aren't "love" songs, but they are about relationships!) I've also linked to each song as well if you want to check it out!
Tamlin and Feyre from A Court of Thorns and Roses // Passenger by Britney Spears
So let's take a walk and get lost
Let's take a chance on finding us
I wanna see the world with you
Every step feels so brand new
It's hard to jump with no net
But I've jumped and got no regret
My co-pilot yeah that's right
Now I can just enjoy the ride
Feyre and Rhys from A Court of Mist and Fury // Gods and Monsters by Lana Del Ray
In the land of gods and monsters,
I was an angel.
Living in the garden of evil,
Screwed up, scared, doing anything that I needed.
Shining like a fiery beacon,
You got that medicine I need
Fame, liquor, love, give it to me slowly.
Put your hands on my waist, do it softly.
Me and God we don't get along, so now I sing.
Gansey and Blue from the Raven Cycle //  Death of a Bachelor by Panic! At the Disco
I'm cutting my mind off
It feels like my heart is going to burst
Alone at a table for two and I just wanna be served
And when you think of me am I the best you've ever had?
Share one more drink with me, smile even though you're sad
Noah and Mara from The Unbecoming of Mara Dyer // Bad Things by Machine Gun Kelley/Camila Cabello
I want you forever
Even when we're not together
Scars on my body so I can take you wherever
Like I want you forever
Even when we're not together
Scars on my body I can look at you whenever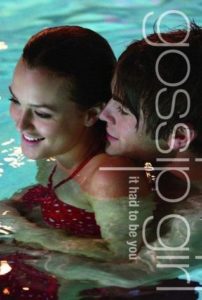 Nate and Blair from Gossip Girl // Closer by The Chainsmokers ft. Halsey
So baby pull me closer in the backseat of your Rover
That I know you can't afford
Bite that tattoo on your shoulder
Pull the sheets right off the corner
Of the mattress that you stole
From your roommate back in Boulder
We ain't ever getting older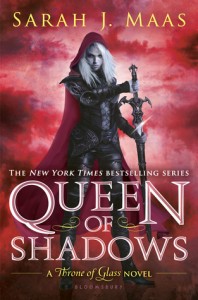 Rowan & Aelin from Queen of Shadows // Young and Beautiful by Lana Del Ray
Dear lord, when I get to heaven
Please let me bring my man
When he comes tell me that you'll let him
Father tell me if you can
All that grace, all that body
All that face, makes me wanna party
He's my sun, he makes me shine like diamonds
I had SO much fun doing this post! I may have to make this a more regular thing from now on…do you have certain songs that remind you of specific couples or story lines from books? Are you a fan of any of the above songs? Are you participating in the Love-A-Thon? Let me know in the comments!
Related Posts