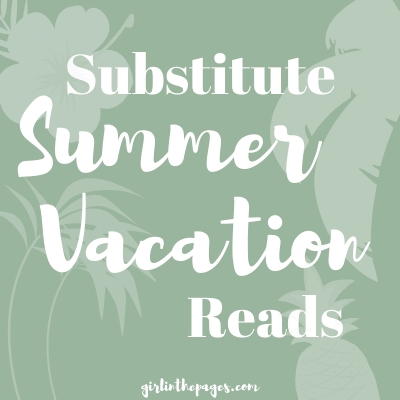 I know I certainly didn't expect 2020 to take the turn that it has, and in the name of social distancing and social responsibility, I am sure many of us have had to cancel or postpone plans. Personally, Max and I have had to cancel attending two weddings (the weddings themselves were cancelled too), a cruise to the Eastern Caribbean (I would be on it at the moment of writing this post, sigh) and our one year wedding anniversary trip to Disneyworld (we were going to stay at the new Grand Destino Tower resort). Though I recognize we are very privileged to be able to shelter in place and work from home, it's been disappointing for sure to cancel so many plans we've spent years being excited for. In order to help soothe the ache, I've compiled some of my favorite books with vacation destinations to help us "substitute" our real vacations for literary ones from the safety of our homes this summer!
If you're looking for an French adventure full of delicious food, check out Salty, Bitter, Sweet!
If you're looking for a trip abroad full of witty writing and a mixed media format, pick up Dear Haiti, Love Alaine.
If you want boarding school-esque vibes and fun shenanigans, try Loveboat, Taipei.
For scenic Italian countryside scenes and a coming of age story, Love & Gelato is the perfect fit.
Travel back in time with a dual POV novel set in both modern day and mid 20th century Cuba with Next Year in Havana.
For a lighthearted, fluffy romance with snarky humor, visit the Florida Keys in Meg Cabot's latest adult romance, No Judgements.
Related Posts