1) Engagement Party
Any time I'm not working lately my life has been devoted to wedding planning (which is sadly not as always as fun as it sounds and honestly very anxiety inducing). However, we did finally get to see the fruits of the wedding planning labor when our engagement party finally happened last month! While it was a lot of work to coordinate, we had a blast and it was a good reminder that this is supposed to be a joyous season of our life, and not just a stressful one.
2) Marvel Movies
I FINALLY caught up on the Marvel movie universe (at least the movies I have an interest in watching, anyways) and DAMN WHAT WAS THAT INFINITY WAR ENDING? I still have a soft spot for Thor, but Cap is hands down my favorite Avenger, and basically 75% of the Avengers problems could be avoided if Tony wasn't around. Also, I LOVE BUCKY.
3) Decorating for Halloween
Now that it's officially fall, we've broken out the Halloween decorations and it makes our house feel so much more festive at night! While we don't really have outside decor, we have quite a bit inside, with my new favorite thing being the ceramic pumpkins I picked up from the dollar section at Target (they were actually $3 each because now it's like the 1, 3 and 5 spot…) The pumpkins light up inside and change colors!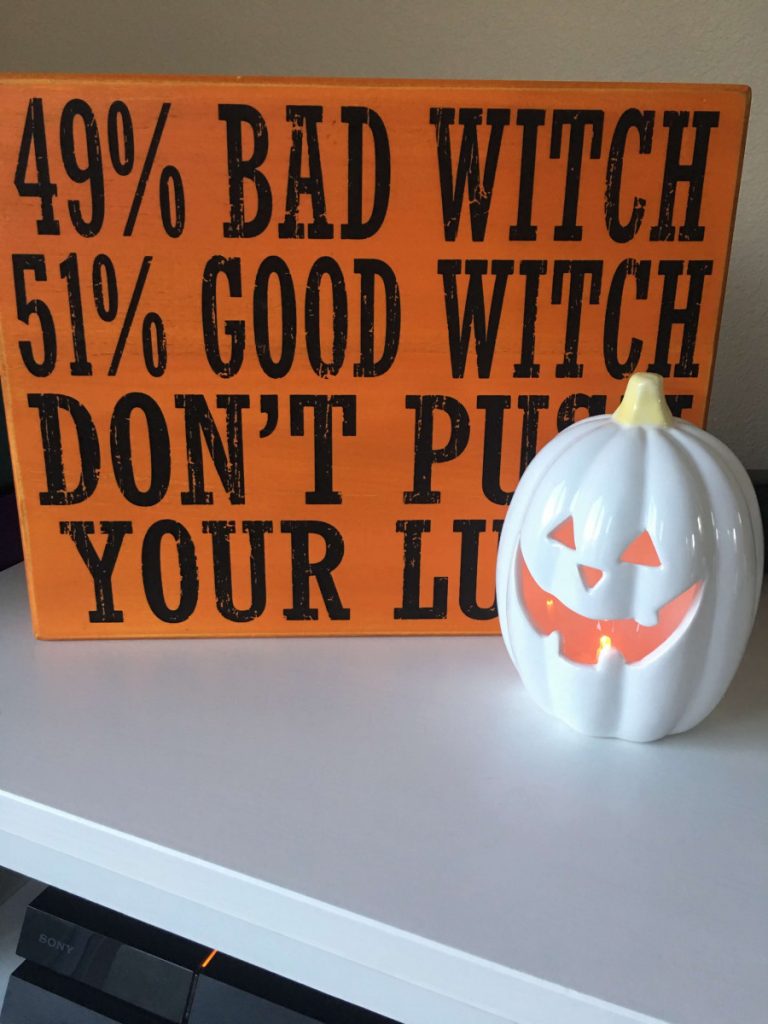 4) Post It Trick
I first saw this a week or so ago on Madalyn's insta-stories and I thought it was SUCH a good idea. Basically you portion out sections of a book with post its, with the goal being to read one section per day. You can plan the sections according to how much reading time you anticipate having each day. I'm excited to try it on some fantasy novels (since I can be really slow at reading those) and I'm excited to see how it works!
5) Cookie Dough Balls
Max found these at Whole Foods one day and we have been eating them like crazy. They are SO GOOD and are free of all major 8 allergens. Imagine, a delicious dessert that's dairy, egg, AND gluten free? Raw cookie dough I don't have to worry about eating? YES PLEASE. I will say they're sort of expensive but they're such a fun treat! They've been selling out super fast at our Whole Foods so if you see them and want to try them, don't hesitate!
Related Posts