Guys, I can't believe my blog anniversary is here AGAIN. I've been doing this consistently, almost every day, for FOUR years now! FOUR! My blog has become my home, my passion, my tiny slice of the internet where I can connect with people all over the world who share my love of reading, and I couldn't be more thankful and proud! This little blog has seen me through some MAJOR life changes, from graduating college to moving back home to getting my first big kid job, to buying my first home to getting promoted to my second big kid job…and there's so much more coming up!
A Bit About My Blogging Journey: I started my WordPress account in the fall of 2012. I initially used it as a lifestyle blog to chronicle being an undergrad, my love for fashion, decorating my first apartment, and, of course, the life of my cats. I posted a little here and there, and the next summer I decided to start posting the occasional book review as well. It wasn't until I started reading my favorite childhood series (Harry Potter) through a critical and academic lens for my study abroad course that I realized there was SO MUCH I had to say about all of my beloved YA books and that SO MANY of them had such strong themes for analysis. Two weeks after I returned home to the states I posted pictures of my trip and officially re-branded myself as a book blog on February 6, 2014. Girl in the Pages was born!
Throughout the past four years the site has gone through a LOT of changes, from redesigns, moving to self hosting, becoming active in the Twitter and Bookstagram communities, and just generally being prone to my whims and experiments with learning how to run a website. My blog has also chronicled a lot of major life events for me, from graduating college to working full time to vacations and traveling for book events. Though my blog focuses on books, in many ways it's a living scrapbook for the many milestones in my life as well.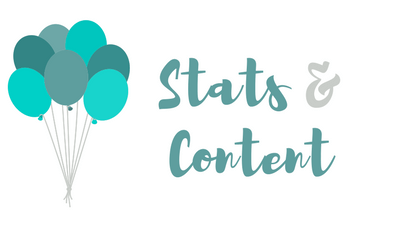 Number of posts published: 591
Number of Books Read: 285
Favorite Features/Collaborations from the Past Year: The Nostalgia Project, California Here We Come, Rereading Sarah Dessen, A Court of Thorns and Roses Series Reread
Favorite Bookish/Blogging Events from the Past Year: YallWest Round 3, Stephanie Perkins Tour, Meeting Meg Cabot, Laini Taylor, Caraval Launch
Favorite Posts from the Past Year: How I Used My Kindle in the Past Year, Beyond the Books, Falling Into Fantasy, YA For Different Ages, How Much Are You Reading Annually, Getting to Know My Goodreads Review Style, Incorporating Feedly Into My Blogging Routine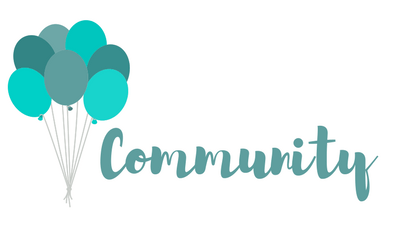 I stand by what I say every year- blogging wouldn't be what it is without the community, without all of the amazing individuals I get to interact with and flail with and fangirl with. Some of my absolute favorite people in the blogosphere who keep me motivated to keep writing everyday are: Lauren @ Bookmarklit, Kristin @ Super Space Chick, Alexa @ Alexa Loves Books, Madalyn @ Novel Ink, Christy @ Tales of the Ravenous Reader, Laura @ Blue Eye Books, Lauren @ Seriesous Book Reviews, Ashley @ Nosegraze, Becky @ Blogs of a Bookaholic, Alicia @ Kernels of Nonsense, and honestly so much more! Thank you all for your positivity, your encouragement, your love, and your presence in this community!
I really loved the theme of my giveaway the past few years, so I'm going with it again! The winner will win a copy from the Book Depository (up to a $15 value) of any book that I've reviewed on my blog. You can see a list of all eligible titles in my review index. (I'll admit the review index isn't the most up to date, so you can also check out my Bookshelf section to see all of the titles I've read/reviewed by year- all are eligible!) The giveaway is open internationally as long as The Book Depository ships to you free. I do check EVERY entry, so no cheating please! You must be 18 or older to enter. I am not responsible for anything lost in the mail.
Related Posts