Stacking the Shelves is a weekly feature hosted by Tynga's Reviews where bloggers share the books that they've added to their shelves this week, whether borrowed, bought, virtual, physical, etc!
This is my first stacking the shelves since June. Geez! Life has really gotten in the way of my STS posts (which I actually talked about this week on the blog). I have definitely acquired a LOT of books since last June, and with so many great 2016 releases (and a job which equals money to buy books with!) I am hoping to be able to post more STS posts more often!
Bought:
This novella was pure Meg Cabot fun. I love her books, and I even splurged so I could have the tiny paperback version of this novella!
Now that I've finished Proposal it's time to dive right into the adult sequel to The Mediator series. I LOVE how the adult Princess Diaries book, Royal Wedding, turned out, so I have high hopes for this one!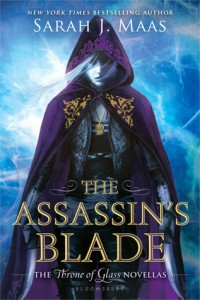 I'm trying to soothe my Queen of Shadows hangover with this one. However, seeing how there won't be any Rowan, I'm not too sure it will work.
Borrowed:
I started The Girl from Everywhere on audio during my commutes thanks to Overdrive. I just hope it can keep my attention, as I don't have a great track record with audio books.
What did you add to your shelves this week?
Related Posts